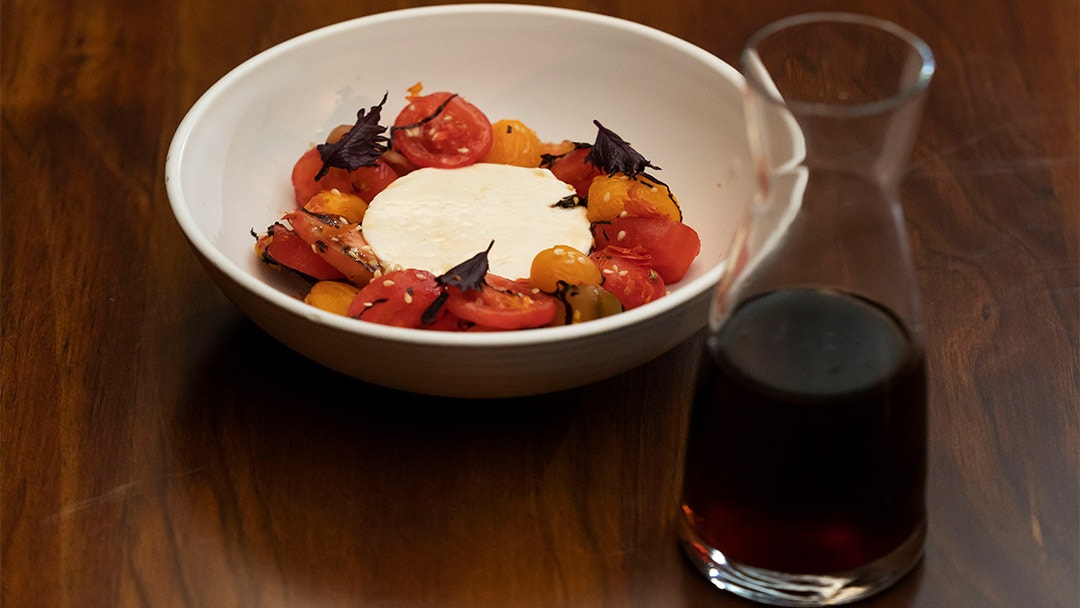 Steps
Heat a piece of charcoal until glowing red.
For the Tofu, use a round cutter to cut 2 circles from the tofu then slice horizontally to make 4 circles. Alternatively, cut the block into 4 squares. Place into the centre of four serving bowls.
For the Smoked Tare, place ingredients, except grapeseed oil, into a saucepan.
Using a pair of tongs, place hot coal into a metal dariole mould then place dariole into the saucepan. Pour a little oil onto the hot coal to produce smoke. Cover with a lid and set aside to infuse for 15 minutes. Uncover and remove dariole.
For the Tomatoes, combine the ingredients in a small bowl and toss together. Set aside.
To serve, spoon tomatoes around tofu and drizzle with some Smoked Tare.