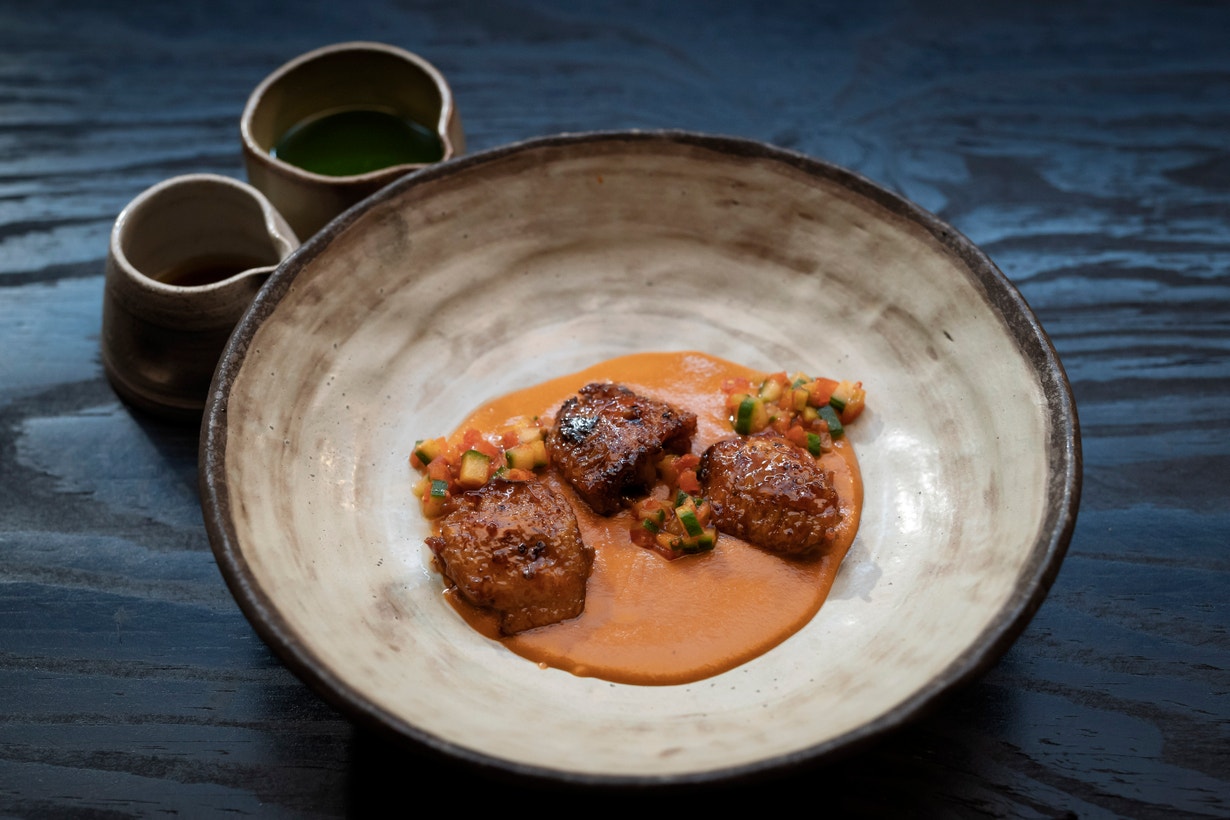 Steps
For the Confit Chicken, place the wingets into a large saucepan and cover with grapeseed oil. Cover the surface with a round of baking paper. Place over low heat and bring the oil to 100-110°C. Cook the chicken wings for 45 minutes, moving the pan off and on the heat to maintain the temperature.
Remove from the oil and allow to cool slightly. Slide the meat off the bones and set aside.
Spoon 1-2 tbsp of the oil into a large frypan and add the chicken pieces. Season with salt and turn in the oil until golden and crisp. Remove from the pan.
Add the remaining ingredients and cook until a smooth sauce forms. Transfer to a serving bowl or small jug.
For the Gravy, place the spices into a frypan and toast over medium heat until fragrant. Transfer to the pressure cooker. Add the tomatoes, cashews and garlic and cook under high pressure for 20 minutes.
Pour into a blender and process until smooth. Pass through a sieve into the frypan and cook over medium heat for 2-3 minutes, until fragrant. Add the remaining ingredients and season to taste.
For the Pickle, finely dice the cucumber skin and the tomatoes and stir in the pickling liquid. Set aside.
For the Coriander Oil, place ingredients into a blender and blend on high speed for 5 minutes. Pass through a superbag into a small jug and set aside in the fridge.
To serve, spoon gravy onto a plate and arrange chicken pieces over the top. Top with some pickle and serve with the sticky sauce and coriander sauce on the side.