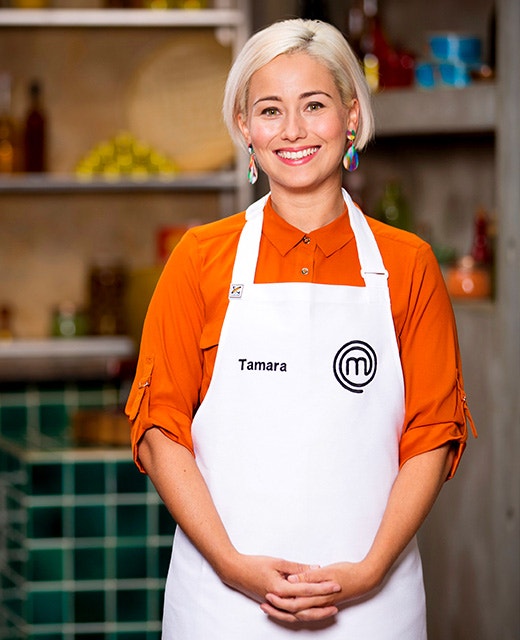 Tamara Graffen
Western Australia, 28, Engineering Officer
When Tamara and her partner Tim visited Broome on a holiday from their Queensland home in 2009, the couple fell in love with the pristine coastal town. They returned to Townsville and promptly set about relocating to the other side of Australia, to their new paradise home.
The cross-country move has been another stop on the road for Tamara, who was originally born in Melbourne. The oldest of three children, with younger siblings Stephanie and Ryan, it was at the age of seven when the family hit the road, moving to Mackay in Queensland.
Tamara says she excelled in school. In high school, she was a member of every club and charity, participated in debating and sung in the choir. She also played the flute and was school captain.
After graduating, Tamara began studying Engineering at James Cook University in Townsville. Two years into the degree she undertook a cadetship at the local council. It was there she met her future husband Tim and "TimTam" as they were quickly christened, made the move west.
Known for her love of dessert cooking, Tamara's other passion for Asian cuisine grew with her relocation to Broome.
She says she follows and admires chefs Darren Purchese and Maggie Beer and has loved following the successful paths of previous MasterChef Australia contestants including Adam Liaw and Alice Zaslavsky.
Away from the kitchen, Tamara loves photography, DIY projects and sewing. She says she is drawn to creating beautiful things and loves decorating and styling.
Tamara also loves to travel and says Japan and Switzerland have been favourite spots, with a six-week European honeymoon the greatest highlight.
Following her MasterChef Australia journey, Tamara hopes to open a boutique café and store, serving dessert foods and offering crafting workshops.