A name synonymous with the A-League Women, Rebekah Stott is back in the league and back with Melbourne City, the club where she has amassed over 100 appearances.
Following a stint with Brighton & Hove Albion in the Women's Super League, Stott is back in the Liberty A-League and enters the season following her eye catching performances with New Zealand at the FIFA Women's World Cup.
Here's what the highly experienced defender had to say as she caught up with 10 Play for our quickfire Q&A.
Five players to look out for in the 2023/24 Liberty A-League Women
What are you most looking forward to this season?
I'm looking forward to getting out there and playing. I think Round One is going to be really fun, we (Melbourne City) play an exciting brand of football, it's going to be quite entertaining.
Have you noticed many changes at the club since you were last there?
There are so many young, talented players at the club and I think we've grown something pretty special. We are about to move into our new facilities which is going to be a massive game changer. It's going to be unreal.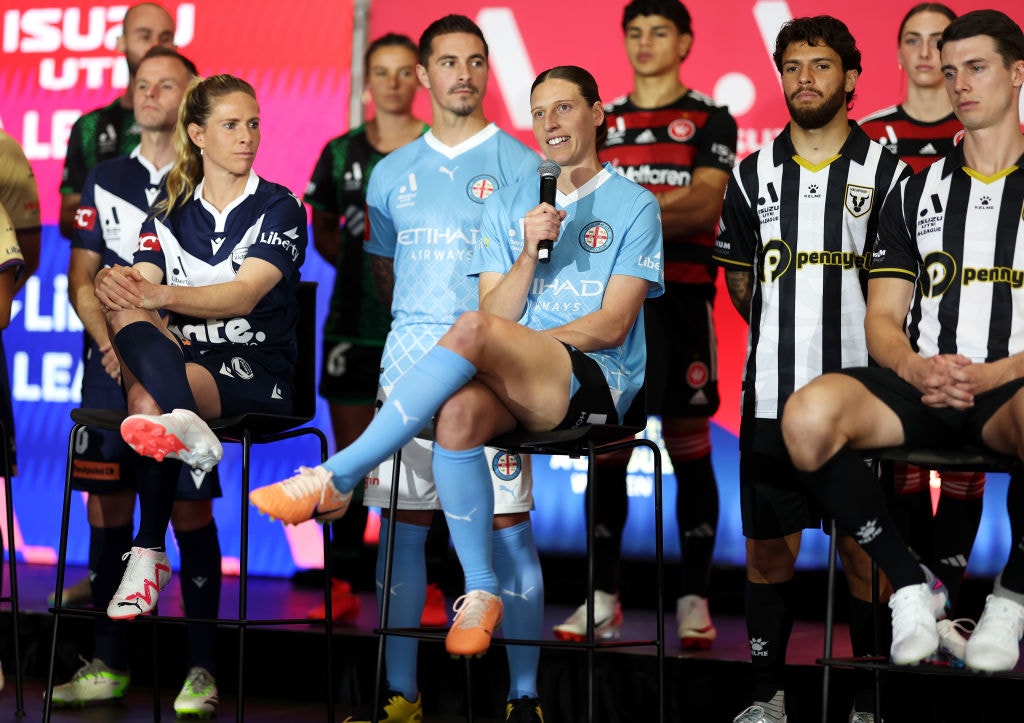 What else can be done to capitalise on the growth of women's football in Australia and New Zealand?
Over the next 5-10 years it would be great to get academies at every club that consist of all different age groups. I think that will really help grow the game and help push it forward.
Which up and coming Melbourne City players should we be looking out for in the 2023/24 season?
How much time do you have?... We have got Holly McNamara, she's been in the mix with the Matildas. Hughesy (Laura Hughes) has come in from Canberra United, Bryleeh Henry plus a load of other talented players to watch out for.
Do you have any set objectives for yourself for the upcoming season?
I want to bring success back to the club. It's been a while since we won the championship. It's definitely a goal to come away and win the whole thing!
How To Watch the Liberty A-League Women On 10 Play and Paramount+
Guide To Liberty A-League Women On 10 Play
Watch the Liberty A-League Women live on 10 Play and Paramount+