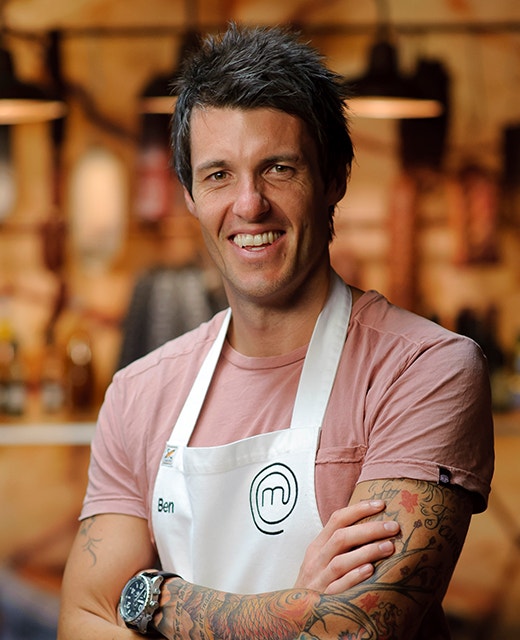 Ben Milbourne
Age: 30
State: TAS
Occupation: Secondary School Teacher
Ben Milbourne is from Tasmania and has always had food at the center of his life and finally decided it was time to take a leap of faith and apply for MasterChef Australia.
"Reason I applied for MasterChef was the kids at school, really. They got the application in class and got me to fill the form out in one maths lesson. What I'm about is gaining knowledge, my dream would be to open up a little café which is attached to a little cooking school."
During his time in the MasterChef kitchen, he created a variety of delicious dishes that wowed the judges.
His most memorable dishes were his Thai Green Chicken Curry and Beef Taco and Tuna Tostada.
Get to know more about Ben and watch his Top 24 Interview here or watch his Postcard from Italy.
You can also find out what he loved the most about being in the competition in his Exit Interview.