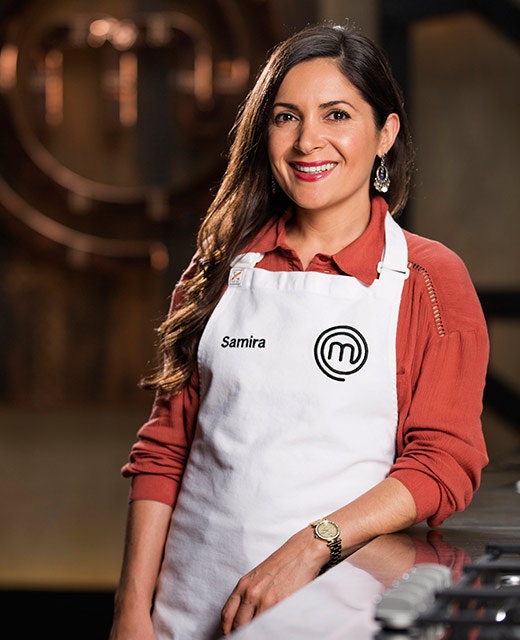 Samira Damirova
Western Australia Age: 36 Occupation: Stay At Home Mum
Although stay at home mum Samira describes herself as quiet and shy, her dishes are anything but reserved and her array of cooking strengths makes her one to watch in the MasterChef Australia kitchen.
Born in Azerbaijan's capital Baku, Samira studied Economics at university where she met her Australian husband Troy, who was working in the region. They traveled extensively through Europe and Asia, immersing themselves regularly in new cultures and cuisines, where Samira was able to pick up skills and flavours along the way.
In 2006 the pair moved to Australia and three years later were married in Margaret River. They were soon on the road, moving to Singapore before returning home to welcome their daughter, Scarlett. The young family then moved to South Korea before another stint down under and then to Malaysia for three years. After son Jasper was born, they returned to Margaret River, where Samira says the family is now happily and permanently based.
Cooking has always been a part of Samira's life and growing up she spent a lot of time with her grandmother who was a skilled cook, routinely making pasties, pies and bread from scratch. Citing Maggie Beer as her biggest culinary inspiration, she admits her greatest weakness is working with seafood.
In addition to her children, Samira says her greatest passion is food blogging and food photography and she hopes to utilise the Margaret River region known for wine and produce into her work when her MasterChef Australia journey ends. She also hopes to create her own line of pastes and salsas which will support local farmers and producers.