The 2023/24 Roshn Saudi League will get underway on 10 Play this Saturday morning with a host of new names set to begin the next chapters of their respective careers in Saudi's top flight.
Catch up with all the news with our latest on the RSL transfer announcements plus find out how to watch the 2023/24 season on 10 Play!
So, without further ado, let's see what is coming up in the first matchday.
2023/24 Roshn Saudi League Fixtures
Preview: Match Day 1
We will be heading to Jeddah for the first match of the season on 10 Play as Al Ahli play host to promoted outfit, Al Hazem.
Al Ahli have been one of the big spenders in the off season, bringing in Edouard Mendy and Roberto Firmino from Chelsea and Liverpool respectively.
They have also added Newcastle's Allan Saint-Maximin to their ranks as well as the highly successful Riyad Mahrez who joins from the reigning Premier League champions.
Al Hazem will have their work cut out for them if they want to escape from this with something.
The action continues on Tuesday morning (AEST) with Al Raed coming up against Al Ittihad. It will be another case of David vs Goliath for this one with Al Ittihad having announced a quartet of new signings that have the potential to cause some serious damage in the RSL.
The first of those is Karim Benzema, the 2022 Ballon D'Or winner will be leading the line for his new club with former Premier League midfielders N'Golo Kante and Fabinho steadying the midfield.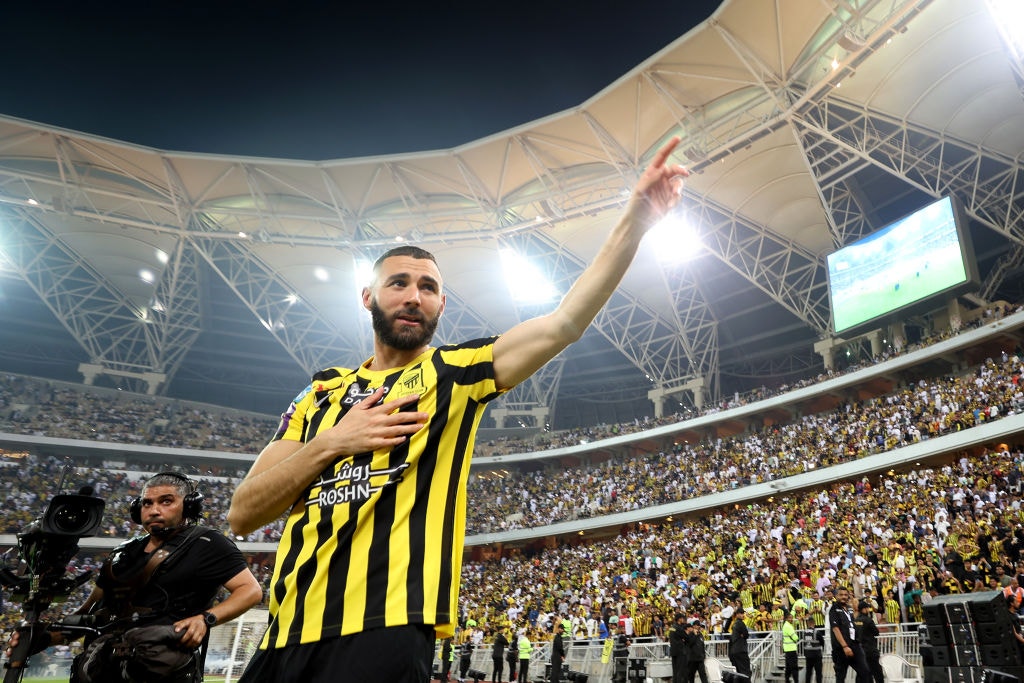 There is also the small matter of creative genius, Jota, the Portuguese star making the move from Celtic to join the Jeddah based club.
The third and final match that will be streamed live and free on 10 Play will take place shortly after with Al Ettifaq and Al Nassr going head to head with kick off scheduled for 0400.
This will be Steven Gerrard's first match in charge of Al Ettifaq. The Dammam club had a relatively disappointing 2022/23 campaign and will be hoping that their new coach can turn their fortunes around.
Gerrard's strengthened his midfield with the addition of his former teammate, Jordan Henderson, while upfront he can rely on trusted goalscorer, Moussa Dembele, who joins from Lyon.
It will be a baptism of fire for Al Ettifaq with their opponents set to name a star studded lineup that will feature the likes of Cristiano Ronaldo, Marcelo Brozovic as well as Henderson's former teammate, Sadio Mane.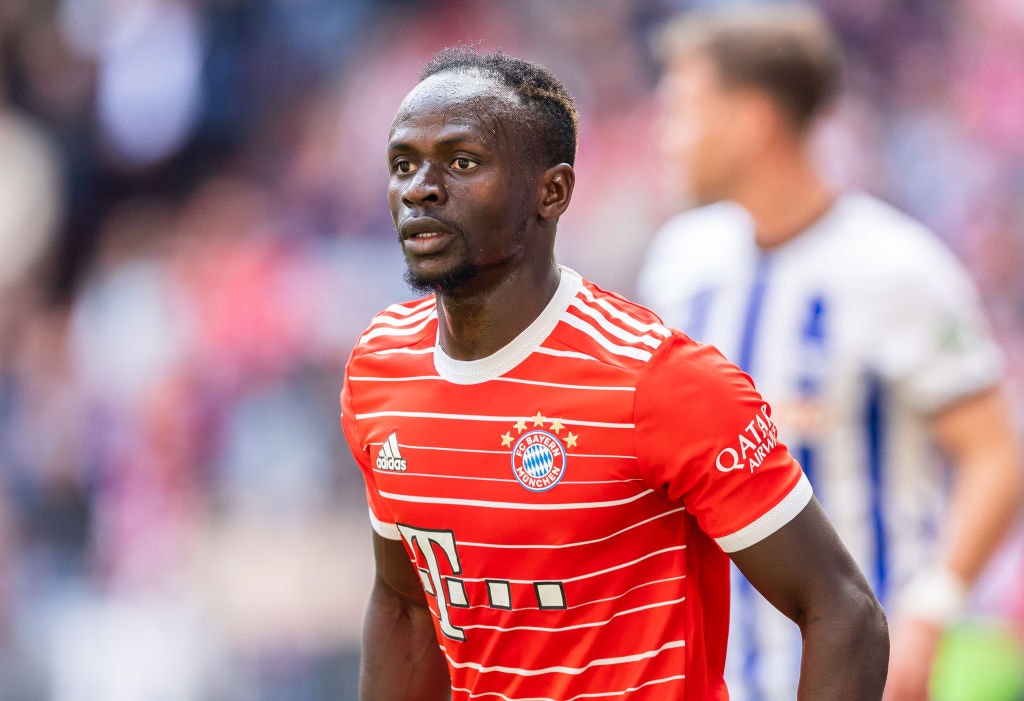 Preview: Match Day 2
The three matches that are set to be available to stream live and free on 10 Play are guaranteed to be action-packed as Al Nassr host Al Taawoun on Saturday, 19 August before the two Sunday fixtures see Al Hilal meet Al Fayha and Al Ittihad take on Al Tai.
So, this will be our first glimpse of one of the other big spenders in Al Hilal who signed highly rated French defender Kalidou Koulibaly, Portuguese dynamo Ruben Neves as well as Brazilian speedster, Malcom.
The side from Riyadh had quite a succesful 2022/23 season, securing the King's Cup title as well as extended runs in the AFC Champions League and FIFA Club World Cup which them reach the showcase event in both competitions.
Preview: Match Day 3
The third Match Day of the season will take place over the weekend of the 25/27 August with three of the RSL's heavyweights set to be on the road.
We will have two matches kicking off simultaneously on Friday, 25 August at 0400 as Al Raed host Al Hilal while Al Ittihad make the trip to Al Riyadh.
The final match of the round will kick off 24 hours later with Al Fateh coming up against Ronaldo's Al Nassr.
Preview: Match Day 4
Match Day 4 action will round off the August action and its set to begin with a bang as Al Hilal host Al Ettifaq.
This will be quite the test for Gerrard and his side who would have already met their opponents rivals, Al Nassr, by the time they gear up for this clash.
For those wishing to watch Benzema and Co in action then you can switch to the Al Wehda and Al Ittihad match which is scheduled to kick off at the same time as Al Hilal vs Al Ettifaq.
You will only have to wait 24 hours before the third and final match of the round on 10 Play as Al Nassr welcome Al Shabab to the capital with kick off set for 0400 on Wednesday, 30 August.
Preview: Match Day 5
Arguably one of the first biggest league showdowns will headline Match Day 5 as Al Ittihad prepare to host Al Hilal at 0400 on Saturday, 2 September.
Benzema, Fabinho, Kante and Jota will go head to head against Odion Ighalo, Koulibaly and Neves.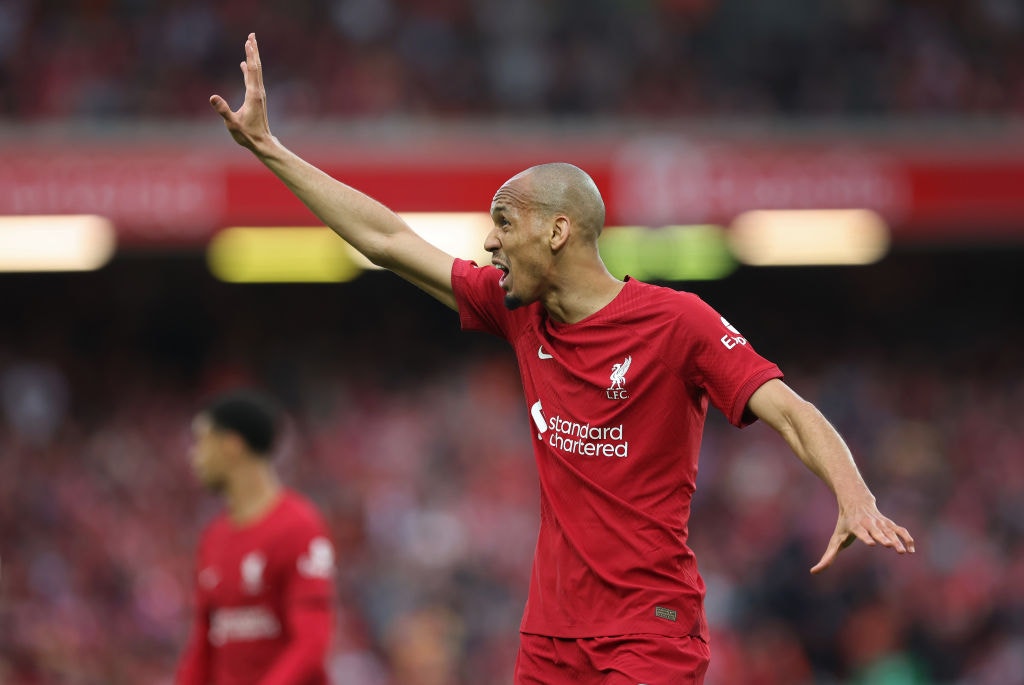 It will be a case of RSL Champions vs King's Cup Champions with Nuno Espirito Santo's side looking to put on a show in front of their home faithful as they come up against one the seasoned might of Al Hilal.
Meanwhile, Firminos' Al Ahli will be travelling to Al Fateh and Al Nassr will journey to newly promoted Al Hazem. Both of those matches will kick off at 0400 AEST on Saturday, 3 September.
Watch the 2023/24 Roshn Saudi League live and free on 10 Play
Roshn Saudi League 2023/24. Live And Free On 10 Play
How To Watch the Roshn Saudi League and King's Cup on 10 Play