You see, those poor tresses have been washed, dyed, put up, taken down, bleached, brushed and detangled for years now, and they are crying out for some love and attention.
But before you head to the bathroom cupboard or supermarket shelf to plunder whatever is in there to wack on that hair of yours, take note – it seems with haircare you still get what you pay for and you may need a little advice on what to use…
And here's why:
Not all haircare products are created equal
There are so many salon quality products and supermarket products out there, it's hard to know the difference. So, here goes. Although professional hair care is sometimes considered a bit expensive, it's made using active ingredients designed to address specific hair needs.
Also -- and here's a really good point for the penny pinchers among us -- you only need to use a small amount. Ths means the product will last you a lot longer than some supermarket products which can often be diluted -- though they can often contain the same active ingredients, just less off them. Make sense?
And that's not all, many supermarket brands still use lab-produced ingredients such as silicone, which is cheaper than more natural ingredients and means the products are less costly to you. But while silicone makes hair feel smooth and appear shiny, it can build up over time and weigh hair down, making it look a bit, well, drab.
They can also contain sodium chloride which can cause a dry and itchy scalp. And there are other additives we should avoid like sulphates which are harsh detergents that can strip the colour (or other treatments) from your hair - though many supermarket brands have now upped their game and removed them - and parabens.
Professional haircare can target very specific needs
What we mean by that is there's a variety of products in-salon -- not just "normal hair" or "dry" or "oily", for example. That is why you should listen to the pros who can tell you what those needs are.
They can give you a consultation, which might include questions regarding what colour your hair is naturally, what type (such as fine, coarse or dry) and what hair goals you want to achieve. They'll then prescribe the products to address your needs and how to use them correctly.
This means they can pinpoint which shampoo, conditioner and treatment will work best, and which different variant you are -- if you need moisture, volume, maintain, neutralisation or bonder, for example.
Dry ends and oily near the roots? Need more moisture and shine? They can help you out. Curly hair that needs a good styling creme at any hour of the day and night but sometimes even that doesn't work? Yep, they will even have a product that can specifically work on that.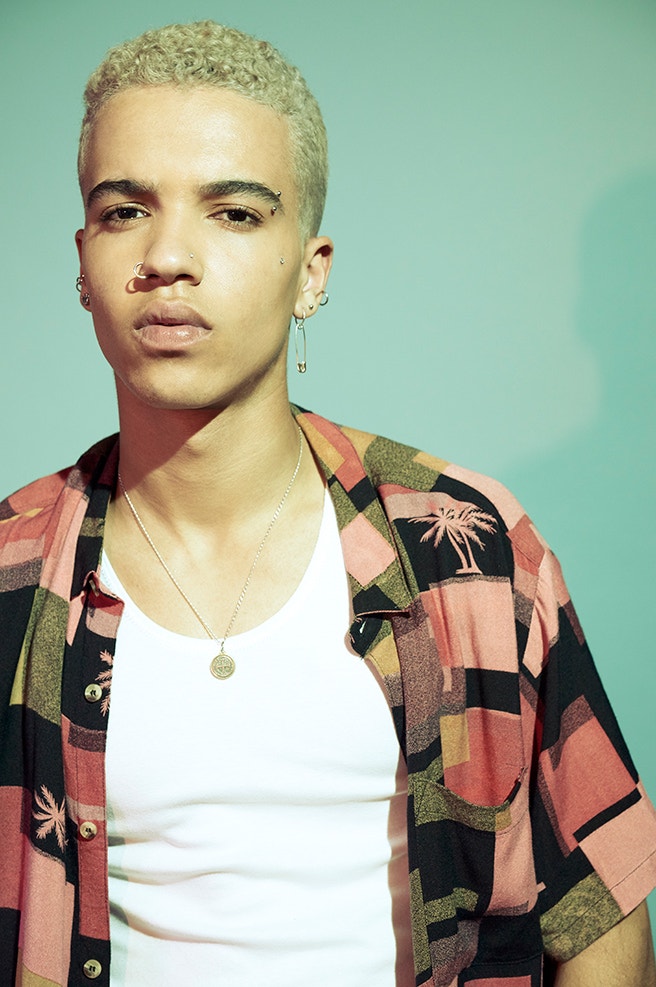 You may not need the same things all the time -- and only a haircare specialist can tell you why
Just like skin care, you need the right products and routine to protect and maintain the condition of your hair, and that can change over time. Diet, stress, change of environment (like working from home), change of seasons, they can all impact the condition your hair.
This can be managed by using the right products and routine -- which only an expert can explain to you. For instance, as winter is coming, it's starting to get colder. Heaters are on, so the air is dryer and your hair may need more moisture than normal.
Isolation and working from home probably mean you've changed your daily routine and you're potentially washing your hair less frequently. Stress can have an impact on your scalp which may lead to other hair concerns, such as hair loss or dandruff.
Speak to an expert in salon and you can get the right advice at the right time.
Feature image: supplied