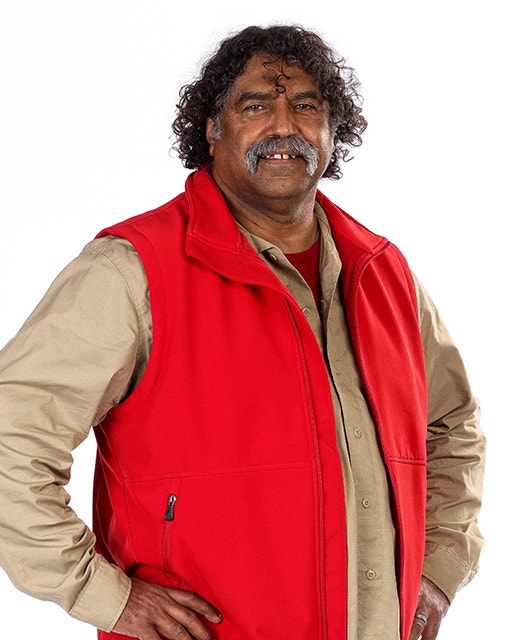 Derek Kickett
"Screaming 'I'm a celebrity... get me out of here' is not an option for me"
A dazzling array of skills were on full display when Derek Kickett produced one of the finest individual seasons in WAFL history in 1987. But for a nebulous report and cruel suspension he would have been recognised with WA's highest football honour. Fortunately, an AFL draft call up allowed the wizardry of Derek to flourish on the national stage for eight seasons, and a series of outstanding performances in state football also highlighted his prodigious talent.
Derek was picked up by Essendon in the 1990 pre-season draft and had an immediate impact with his booming torpedo punts and extraordinary athleticism and evasive skills. He played 19 games including the Grand Final loss to Collingwood. After playing 20 home and away games in 1993, Derek was a somewhat controversial omission from the Grand Final. It was a major blow for Derek and he left the club.
Derek was persuaded to join Sydney via the 1994 pre-season draft and proved a tremendous pick up, playing some scintillating games in his three seasons and helping get the Swans into the 1996 Grand Final.
Deciding to retire from AFL football at the age of 34, Derek returned to the WAFL in 1997 and played 12 games with Subiaco. This brought down the curtain on an extraordinarily varied 14-year senior career in which he played 271 senior games with seven clubs and kicked 424 goals.
Post retirement, Derek has had various coaching and mentoring roles in football. It may not be generally known of Derek that besides his rare talent, he was a highly professional trainer, a fearsome tackler but nevertheless scrupulously fair, and a very courageous player whose thirst for the ball often made him oblivious to danger.