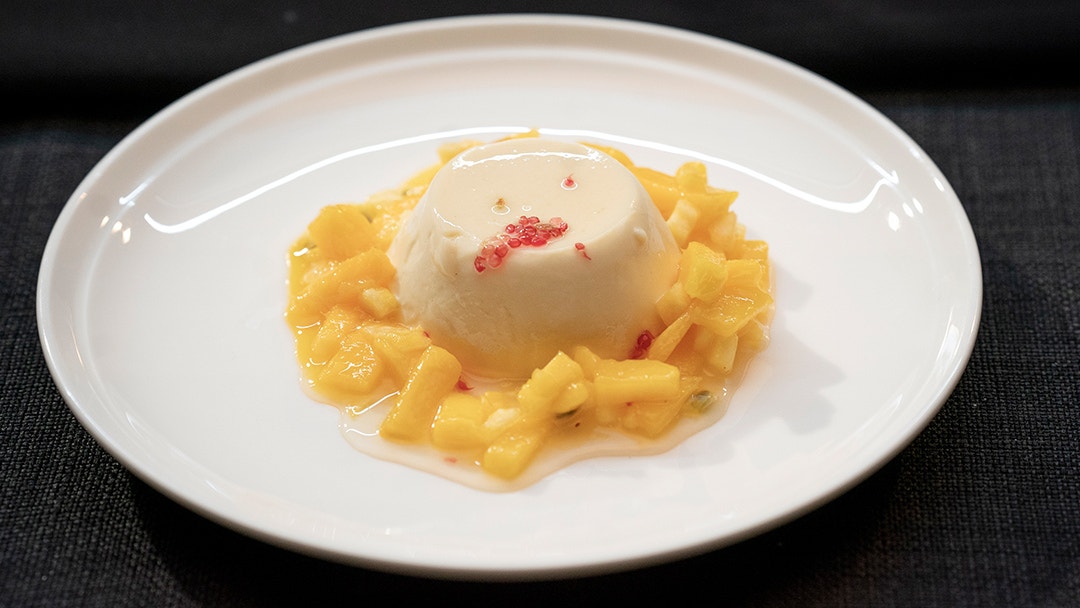 Steps
For the Lemongrass Panna Cotta, lemongrass, cream and milk into a saucepan over low heat for 20 minutes. Add palm sugar and stir to dissolve. Remove from heat, cover with a lid and allow to infuse for 30 minutes.
Place gelatine into a bowl of cold water for 5 minutes to soften.
Return cream mixture to the heat and return to the boil. Immediately remove from the heat.
Drain and squeeze out gelatine. Add to the cream mixture and stir until dissolved. Strain through a fine sieve into a large jug then pour into dariole moulds. Refrigerate for a minimum of 4 hours.
For the Finger Lime Syrup, place sugar, water, bitter melon and shio koji into a saucepan and simmer for 10 minutes. Remove from the heat then pour through a fine sieve into a bowl. Add finger lime pearls to the strained syrup. Reserve in the fridge until ready to serve.
For the Topical Fruit Mix, combine ingredients in a bowl.
To serve, unmould panna cotta onto serving plates. Spoon fruit around the outside and top with finger lime syrup.