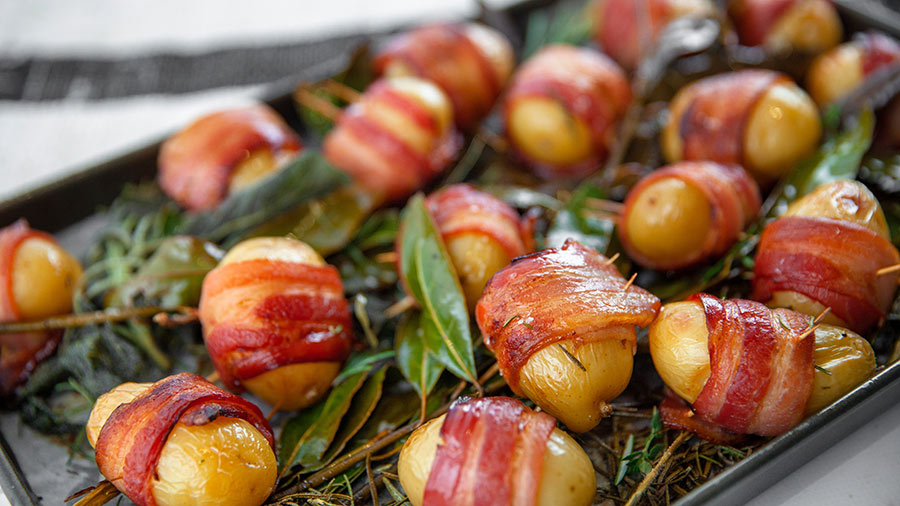 Steps
Place the potatoes into a pot of cold salted water and bring to the boil. Cook for 10 minutes. Drain and cool to room temperature.
Preheat the oven to 180°C and line a tray with baking paper. Scatter the herbs onto the tray and drizzle with half of the olive oil. This will ensure they won't burn while cooking.
Working with one potato at a time, wrap the bacon around and fasten with two toothpicks. Rest on the bed of herbs. Bake in the preheated oven for 45 minutes - 1 hour, or until the potatoes are tender and the bacon is crispy.
Remove toothpicks and serve.
Note: The preparation of the potatoes can be done upto 2 days in advance.