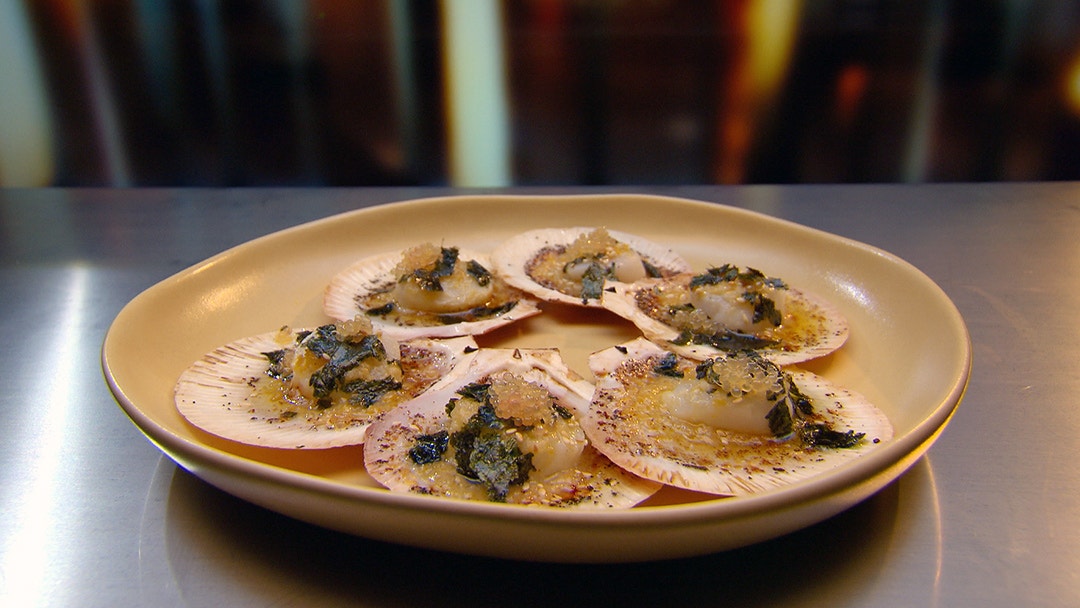 Steps
Preheat the oven to the highest heat on grill setting. Move the top shelf in the oven about an inch below the grill element.
One at a time, use tongs to wave nori sheet over a medium flame on the stove top until nori smells toasted. Use your hands to crush the nori into small flakes into a small bowl and set aside.
Remove scallops from the shell, reserving both the scallop meat and the shell. Place scallop shells on an oven tray.
For the Chickpea Miso Butter, combine butter, miso, light soy sauce and seaweed vinegar in a medium bowl. Beat with a spatula or spoon until well combined.
Place ½-1 teaspoon of miso butter into the centre of each scallop shell. Place one scallop on top of each shell and place an extra 1 teaspoon of miso butter on top of each scallop.
Place tray of scallops on the top shelf of the oven and grill for 1-1½ minutes or until butter is golden brown and bubbling.
Remove scallops from the oven and transfer to a serving plate.
To serve, season each scallop with a little lime juice and top with finger lime pearls, toasted crushed nori and toasted sesame seeds.