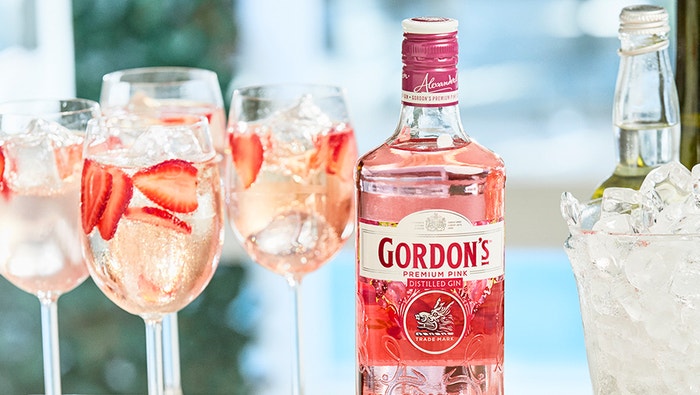 Steps
Gordons Pink Gin Spritz
Serve 45ml of Gordon's Pink Gin in a wine glass with plenty of ice
Squeeze 2 lemon wedges (not in drink)
Top with 45ml Prosecco and 90ml lemonade
Garnish with sliced strawberries
Rosemary Baked Brie
Preheat oven to 200°C.
Cut a 22cm circle from baking paper. Place two sprigs of rosemary in the centre then top with the brie.
Make 8 small slits in top of cheese. Push garlic slices into slits. Top with two more sprigs of rosemary.
Bring the edges together and tie the paper together with kitchen string. Place on a baking tray. Bake for 20 minutes or until brie is soft.
Preheat a chargrill over high heat. Brush the baguette slices with oil then chargrill until black bar marks form on both sides.
Remove from the oven. Cut open the top of the cheese and serve with charred bread dippers. Crack over fresh pepper.
Notes
Contains 1.5 standard drinks per serve.
Gordon's Pink Gin available at: https://www.danmurphys.com.au/product/DM_673304/gordon-s-pink-gin-700ml