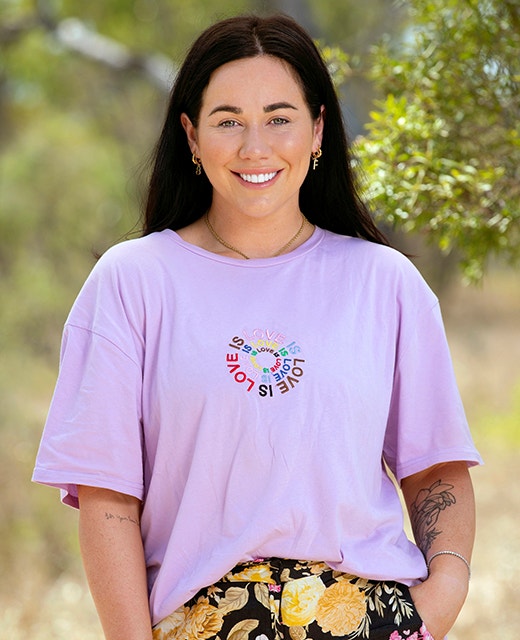 Sophie
31, Company Director, Victoria
As a Survivor super-fan, Kate (KJ) comes armed with the knowledge she has taken on after meticulously watching past seasons, and is excited to play with her younger sister, Sophie.
Two very different people, KJ is hoping to use some of Sophie's traits to help her in the game as Sophie is a driven businesswoman who doesn't take no for an answer.
Sophie's also hoping to use some of KJ's Survivor super knowledge to help her gain her footing. "I know how well-prepared KJ is so I'll be going to her for advice, strategy, game play, what I would do in a certain situation."
What are you most looking forward to?
Tribal Council and feeling what that paper feels like…
Do you intend to fly under the radar?
I will try my best initially, but my personality and persona is rarely one that can do that, even when I try. It will be a strategy of mine, but a difficult task for me.