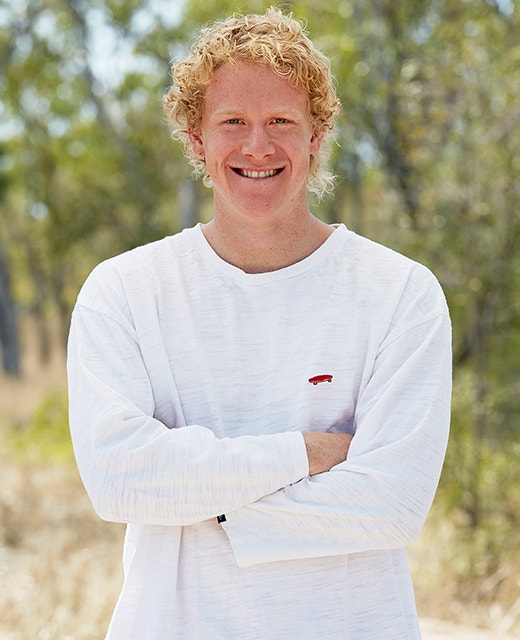 Jesse
22, Triathlete, ACT
Jesse has a tight bond with his older brother, Jordie who is playing alongside him and although the two claim to be polar opposites of each other, they are dedicated to becoming the perfect team.
As a landscaper by trade, Jordie is used to digging holes and getting himself out of them. And despite the ease of which he makes friends, Jordie knows Survivor is about more than just being mates and is about understanding people on a deeper level.
Jesse enjoys anything that will challenge him and he will push through any physical or mental boundaries to get there. As a professional triathlete in training, Jesse is used to intense endurance and he even finds comfort in pain. Although he has a cheeky disposition, he does not take failure lightly.
What will be your strength in the competition?
My ability to stay focused on the goal of getting to the end and not getting caught up in the small things.
Do you intend to make big moves?
I intend to make big moves but probably not early on. I am coming to play and not be a number.