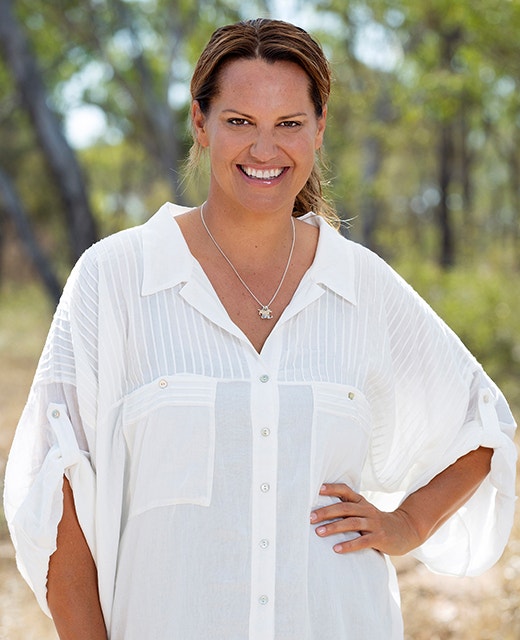 Chrissy
42, Teacher, Queensland
While Chrissy may not have a lot of Survivor knowledge, she is playing with Croc to keep his dream of being part of the game alive.
Although she may not be a superfan, Chrissy is confident and competitive and wants to prove to her kids that she can do anything and to inspire them to do the same in their lives.
What is your Survivor game plan?
To be known but not feared in any way. To sit in the middle pack and observe. To potter away cleaning and socialising but to be listening in on all around me, I need to be the mother hen. Mothers can be trusted, right?
Have you done any training or planning before starting?
Ha! No. I joined back at the gym when I found out I was selected. It's not ideal.