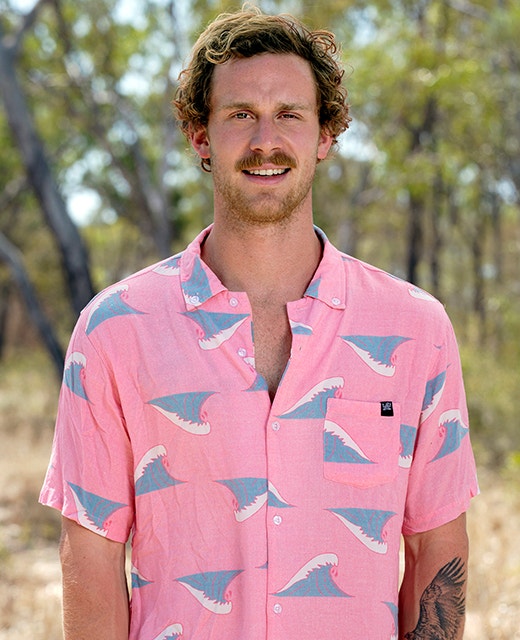 Jordie
25, Landscaper, Victoria
Jesse has a tight bond with his older brother, Jordie who is playing alongside him and although the two claim to be polar opposites of each other, they are dedicated to becoming the perfect team.
As a landscaper by trade, Jordie is used to digging holes and getting himself out of them. And despite the ease of which he makes friends, Jordie knows Survivor is about more than just being mates and is about understanding people on a deeper level.
What's your favourite place in the world?
A place on the west coast of South Australia on the Nullarbor which I can't name because it's a local secret! Beautiful location with good waves and fishing and lovely locals.
Have you done any training or planning before starting?
I've learnt to make fire with flint as well as some physical training