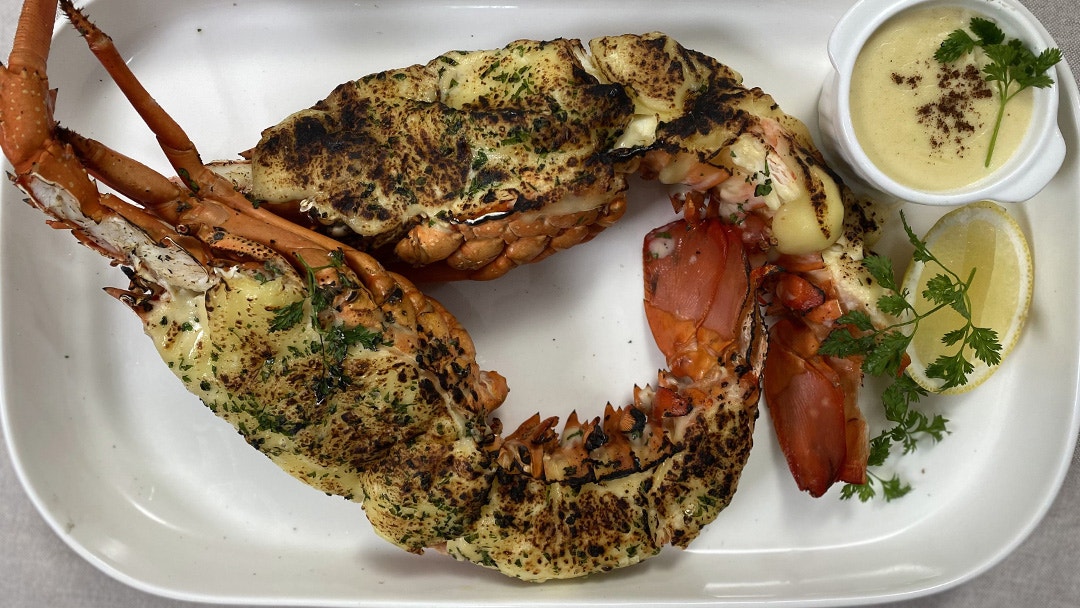 Steps
Cut the lobsters in half and remove the lobster meat. Thickly slice the meat and return to the shell.
Melt the butter in a medium saucepan over medium to high heat. Add the flour and cook, stirring for 1 to 2 minutes, or until golden brown. Gradually pour in milk, whisking until combined. Stir in the mustard and nutmeg. Bring to the boil, then stir in tasty cheese and remove from heat.
Pour sauce over lobster meat in the shells. Top with mozzarella and grill until golden brown. Alternatively, use a blow torch to brown the tops and melt the cheese.

Garnish with chopped parsley.