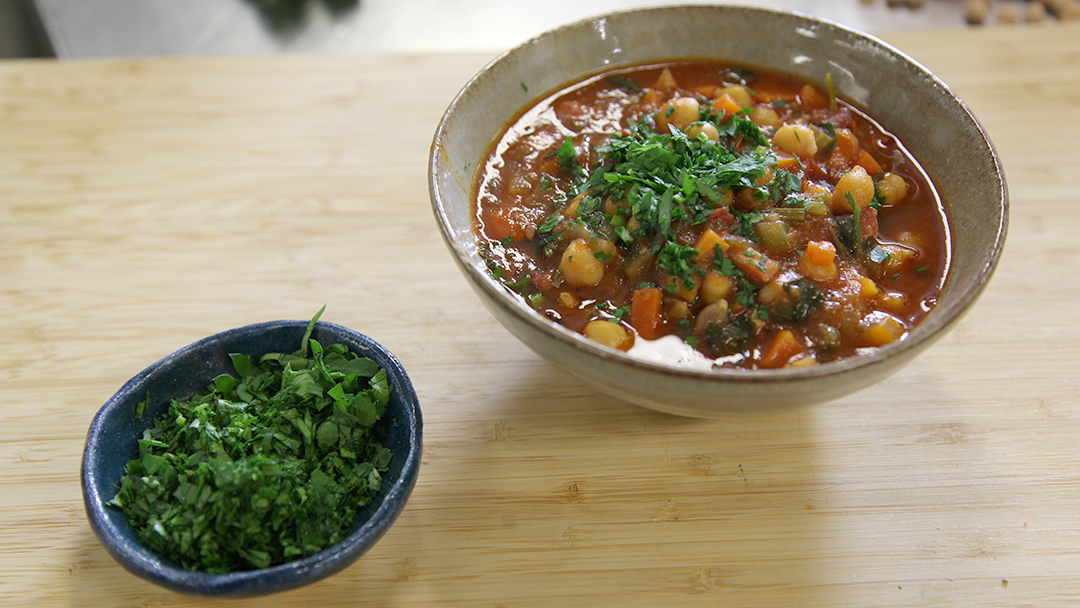 Steps
Put the drained chickpeas and water in a medium saucepan and cook until tender. Drain reserving cooking water.
Put the chorizo sausage, onion, celery and capsicum in a heavy-based five-litre pot with a small amount of oil, and cook for about 10 minutes on medium heat or until soft.
Add the garlic, paprika and thyme and cook for another couple of minutes, or until fragrant.
Add the cooked chickpeas, crushed tomatoes and some of the chickpea cooking liquid, just to cover. Top with water if needed.
Bring to the boil then lower to a simmer for about 20-30 mins. Season to taste and add chopped parsley.