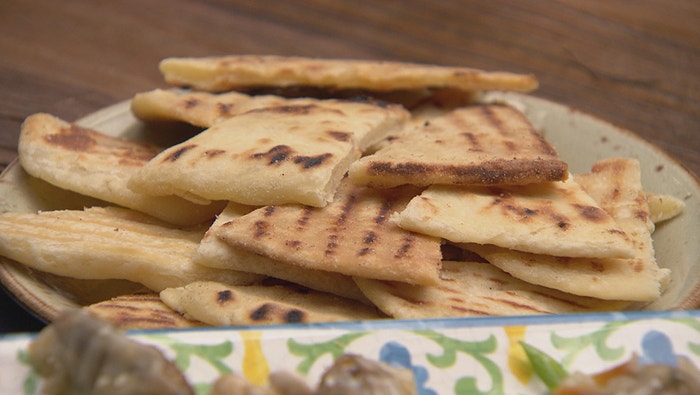 Steps
For the Yoghurt Flatbread, mix all ingredients together well and knead to form a smooth dough.
Leave dough to rest, covered in cling film, for around 30 minutes.
Portion dough into 6 balls and roll each ball out into oblong shape, dusting with some extra semolina as needed.
Place a griddle pan over high heat, add some olive oil and cook flatbreads over a medium high heat for 2 minutes on each side, turning once when golden brown griddle marks are on the underside.
Season with a little extra salt, cut or tear into portions and keep warm until needed.