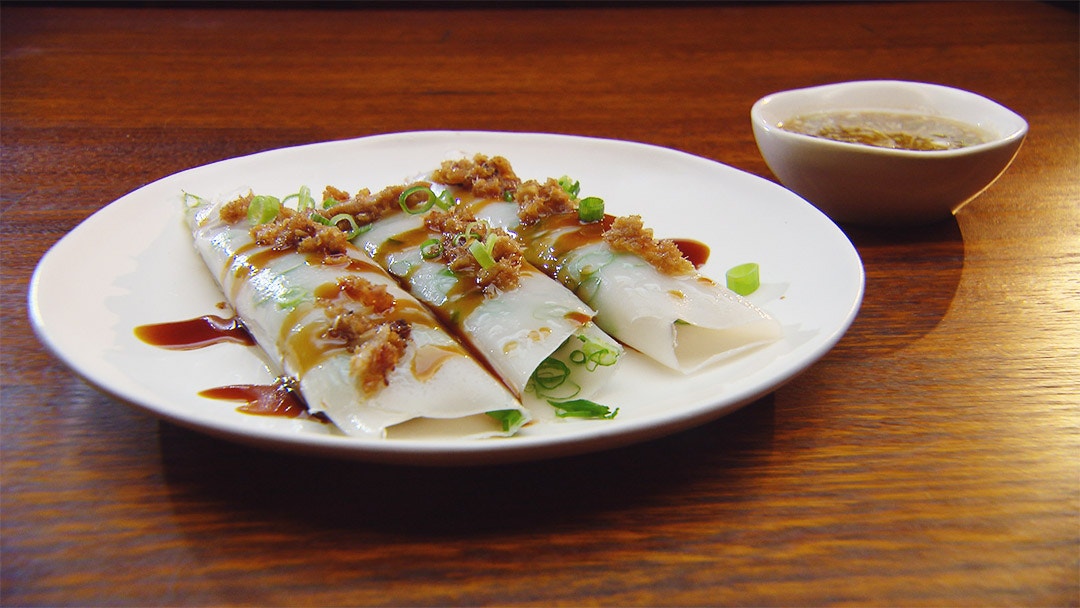 Ingredients
Lemongrass and Ginger Pork
Lemongrass and Ginger Oil
Steps
Prepare a hibachi grill is using.
For the Lemongrass and Ginger Pork, place lemongrass, ginger, shallot, garlic, brown sugar, fish sauce, vegetable oil, white pepper and salt into a food processor. Pulse until smooth, scraping down inside of bowl as required.
Pour into a deep dish and add pork. Massage together with clean hands then set aside at room temperature to marinate for 30 minutes or in the fridge for up to 3 hours.
Heat a grill pan over high heat if not using a hibachi. Remove half of the pork, wipe away excess marinade and cook on hibachi or grill pan for 2 minutes on each side until golden and cooked through.
Cook remaining half of the pork and marinade in a wok over high heat for 4-5 minutes, taking care not to burn the pork. Remove from the heat and allow to cool.
For the Lemongrass and Ginger Oil, place all ingredients into a small pan over low heat and allow to infuse for 30-35 minutes. Remove from heat and strain into a bowl. Set aside to cool until required.
For the Sweet Soy Glaze, place all ingredients in a small pan over medium heat and stir to combine. Once simmering and the sugar has dissolved remove 4 tablespoons and set aside for the Ginger Soy Vinaigrette. Reduce heat and allow glaze in the pan to continue until thick enough to coat the back of a spoon. Remove from the heat and set aside until required.
To make the Ginger Soy Vinaigrette, place all ingredients into a small bowl and whisk to combine. Taste and season as required.
For the Rice Flour Rolls, place a 22-24cm bamboo steamer into a large wok. Pour enough water into the wok until the water line is 2cm below the base of the steamer. Bring water to the boil.
Place rice flour, tapioca starch and water into a bowl. Whisk until smooth and transfer to a pouring jug.
Lightly spray two 20cm pizza trays with canola oil. Pour enough batter to thinly cover one tray, swirling to ensure it is evenly coated. Sprinkle with a little spring onion and place into steamer. Cover with the steamer lid and allow to cook for 1-2 minutes until set and translucent.
Remove the tray from the steamer. Brush the noodle sheet lightly with Lemongrass and Ginger Oil and cool slightly. Carefully transfer to tray lined with baking paper.
Repeat with remaining batter, whisking the batter well each time, to make another 7 rice sheets. Use a cool pizza tray each time.
To assemble, place one rice paper on your work bench. Top with a couple of pieces each of grilled pork. Roll into a cylinder and transfer to a serving plate. Continue with remaining rice paper and pork. Top each roll with some pan juices from the wok and drizzle generously with the Sweet Soy Glaze. Sprinkle with spring onion and serve with Ginger Soy Vinaigrette on side.