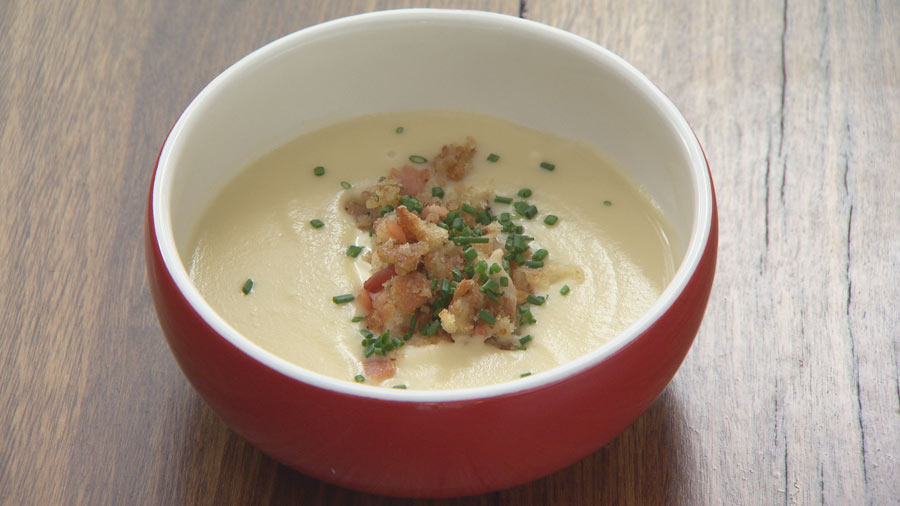 Steps
Preheat oven to 180C.
Place the butter in a saucepan and set over medium high heat. Add the leek, onion, shallot and garlic and cook, without browning, until soft and translucent. Add the parsnip and stock and bring to a boil. Reduce heat and allow to simmer until parsnip is tender, about 20 minutes.
Remove from heat, transfer to a blender and process until smooth. Pass through a sieve into a clean saucepan. Stir in cream, season and set aside.
While the soup is cooking, make the crumb. Place the bacon in a frypan set over high heat and cook until crisp. Transfer to a baking tray. Process bread to a coarse crumb in a food processor. Transfer to the tray with the bacon. Add the stilton and stir to combine. Place in the oven and bake for 7 minutes, tossing thoroughly half way through, until golden and crisp.
Serve soup topped with a dollop of sour cream, bacon crumb and a sprinkle of chives.