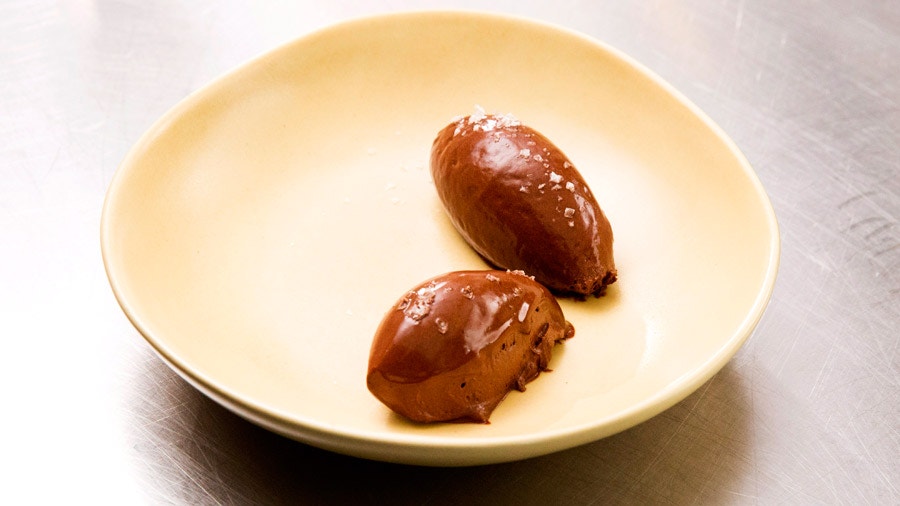 Steps
Place chocolate into a large glass bowl.
Pour the boiling water over the chocolate and whisk until combined.
Place combined mix over an icebath and whisk continuously until mixture thickens slightly to a custard consistency. Use the whisk to scrape the chocolate down from the sides of the bowl as you are whisking.
Remove bowl from ice bath and whisk vigorously until mix begins to swell, careful not to over-whip. Serve immediately.