On Tuesday night we not only crowned this year's winner of The Masked Singer Australia but also unmasked our final three famous faces.
After entertaining us with some incredible, memorable and truly wild performances this year Bouncer, Grim Reaper and Snow Fox were all finally unmasked.
With Hughesy correctly guessing Conrad Sewell was behind Bouncer, and Abbie having an emotional moment with Darren Hayes after he was revealed to be Grim Reaper, it was all down to the final reveal of the season unmasking was under the Snow Fox mask and the winner of The Masked Singer Australia.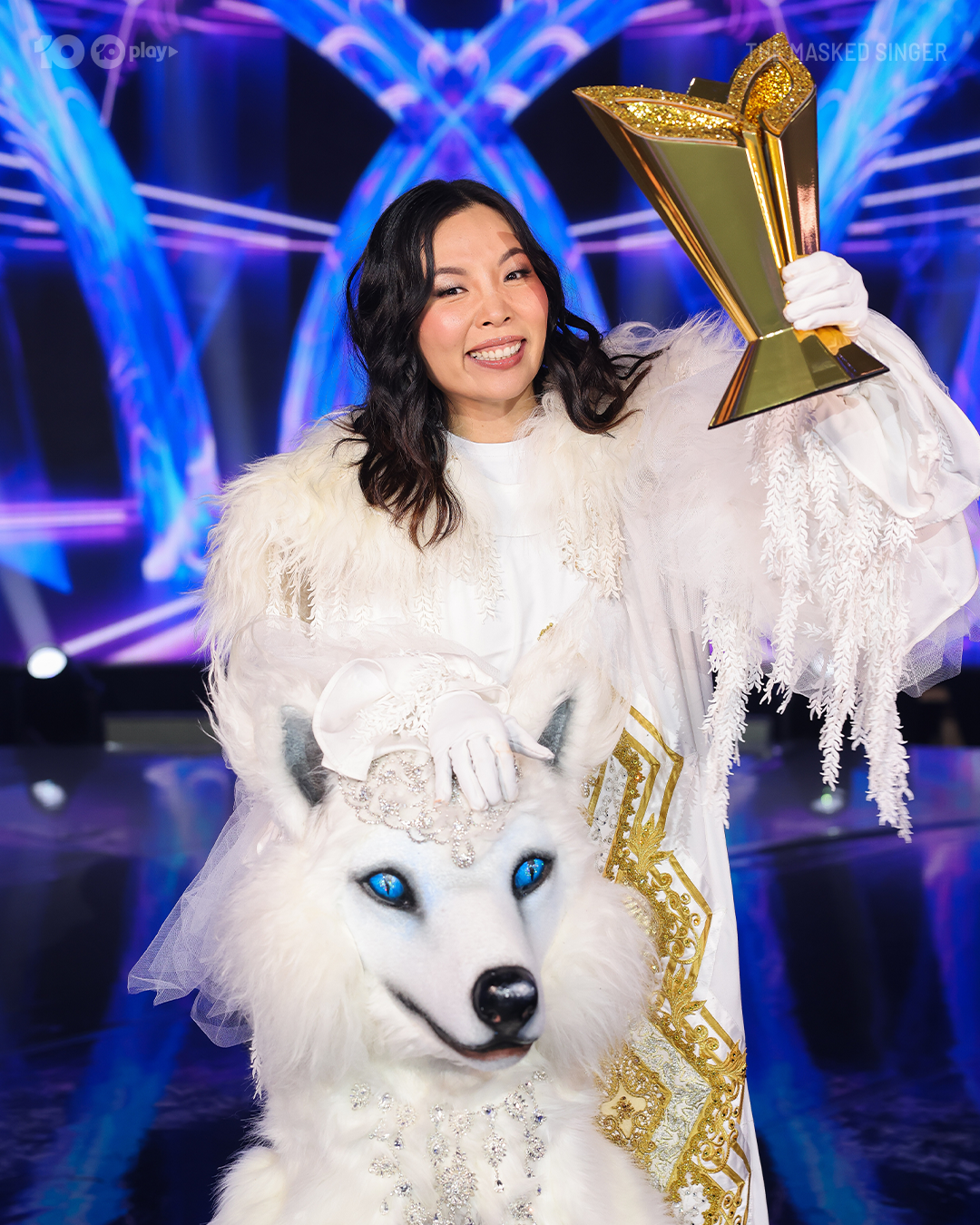 And it was none other than Chrissie Swan's Celebrity MasterChef co-star Dami Im. With another correct guess under her belt, Chrissie celebrated the win and congratulated Dami on what were called some of the best performances The Masked Singer Australia stage has ever seen.
"I actually won X-Factor here on this same stage 10 years ago - exactly 10 years ago," Dami revealed, "My Dami army have been seeing me at live shows and all my music and albums but they're like, 'When are you going to sing on TV? Do more TV!' and here I am giving it to you!"
Revealing to the guessing panel that she used Spice Girls songs to help her learn English when she first moved to Australia and was just nine years old. "I didn't speak a word of English but I learned to speak by listening to the Spice Girls songs and also learned really bad grammar because of it!"
Admitting that her The Masked Singer experience was crazier than even her time competing in Eurovision, Dami thanked the guessing panel for all the kind words they said about her performances throughout the season. "I'm sure my fans watching this will be really, really proud of me as well!"
Want to see who else was under the mask this season? Have a look at the full list of reveals here.