Promising another season jam-packed with surprises, wild performances and even wilder costumes, The Masked Singer Australia is back with a brand-new crew of famous faces.
Each week we'll be scouring the clues and hints for any indication about who may be behind the mask, screaming "Take it off!" at the TV along with you, and after each major celeb is revealed we'll update the following list to let you know if your guesses were correct or not!
Here are all the celebrities who have been unmasked on The Masked Singer Australia 2023 so far!
Episode 1: Crash Test Dummy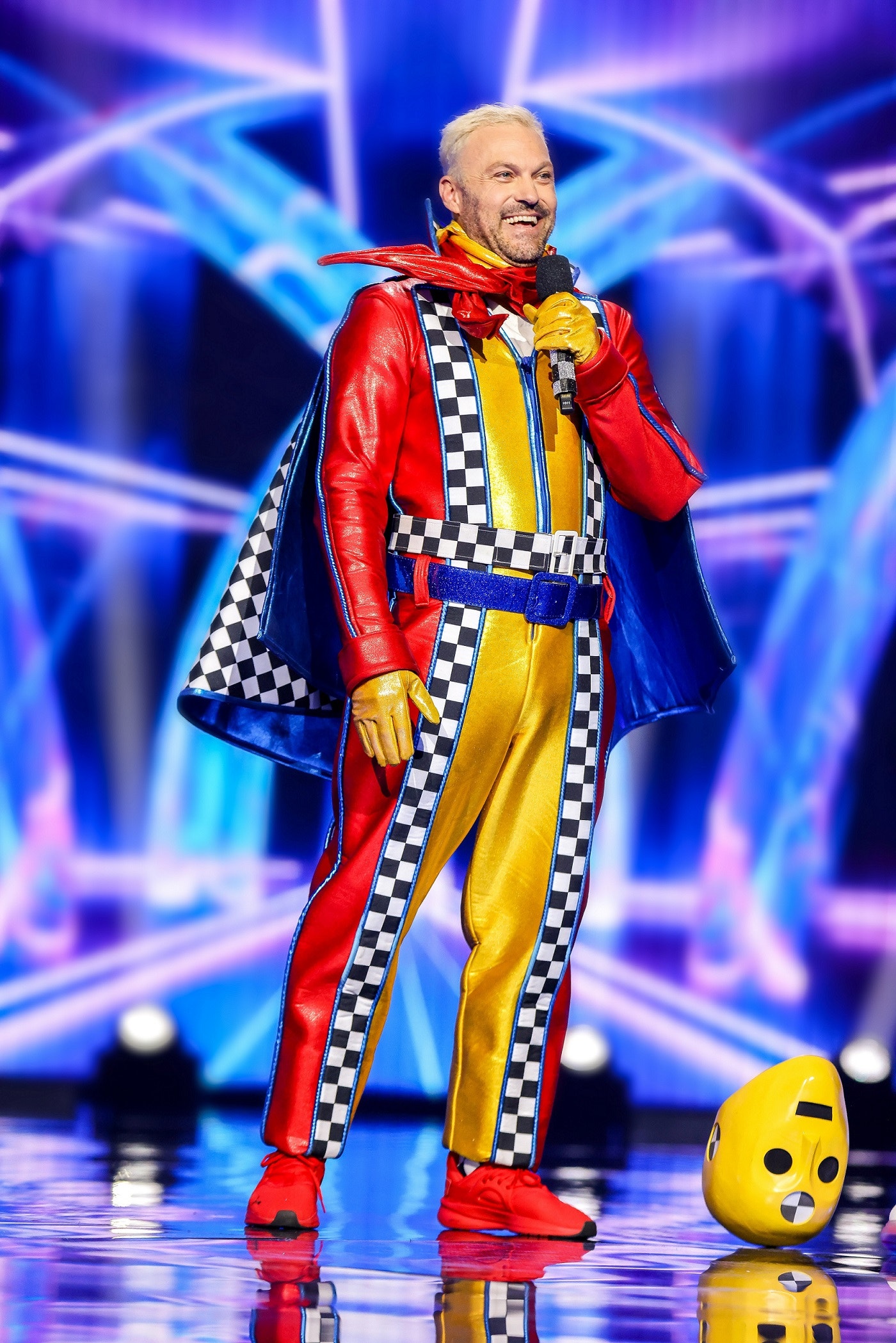 Revealed to be: Brian Austin Green
After performing Shawn Mendes' hit Stitches, Crash Test Dummy was the first celeb to take their mask off, revealing Beverly Hills, 90210 heartthrob Brian Austin Green. The guessing panel had wondered if the celeb could be Nick Carter, Niall Horan, John Steffensen, or Donnie Wahlberg – to which Brian mused, "You guys aren't cut out for this job!"
As to why the star decided to don the Crash Test mask and give the show a go, Brian explained: "I'm turning 50 this year, I've had 50 years so far of an incredible life. I took a lot for granted though. I had a neurological issue come up in my life. I couldn't speak, I couldn't say more than one word every 30 seconds. So, I'm at a place in my life where I'm just trying to say yes to everything and experience things. I really feel like this is the second part of my life."
Episode 2: Fawn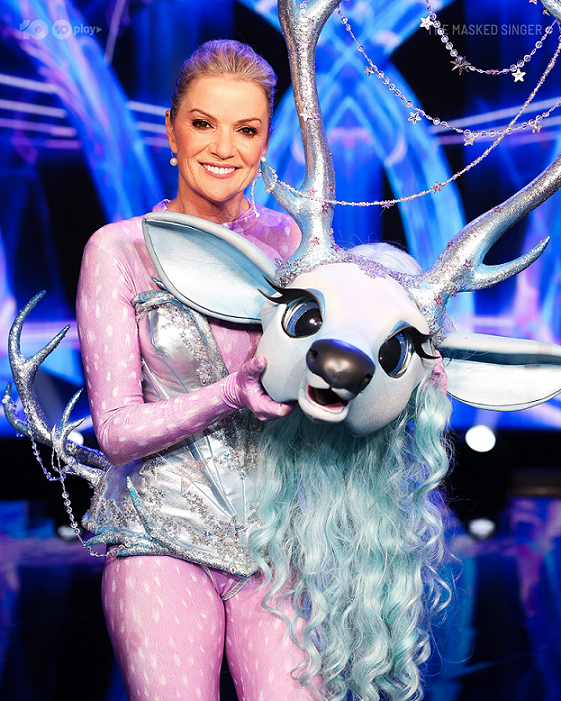 Revealed to be: Sandra Sully
Our second mask to be revealed was none other than Aussie icon Sandra Sully, with the entire guessing panel completely fooled that she could be anyone from Carrie Bickmore to former Masked Singer panellist Jackie O! Performing a newsworthy rendition of The Pussycat Dolls classic Don't Cha, Sandra admitted that she had been rehearsing right under Dave Hughes' nose, in his neighbour's apartment. "[I was] hoping like heck that I wasn't going to run into you, or that you would hear me," she joked.
"I read the news every night and tragedy happens all the time, really heavy stuff, but you do only live once. Life is short - don't live a life of regret," Sandra told the panel after unmasking as the fabulous Fawn.
Episode 3: Bad Avocado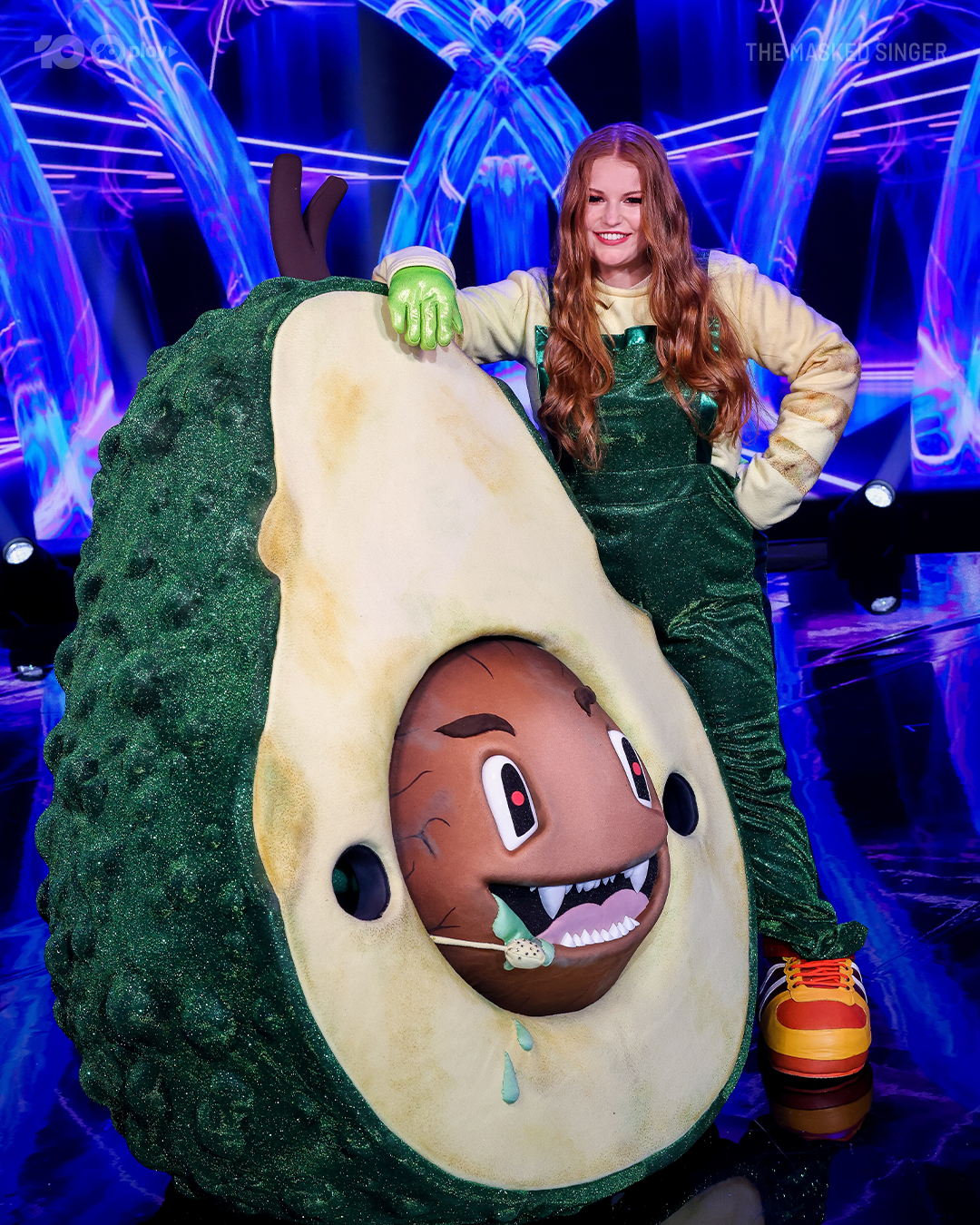 Revealed to be: Summer Warne
Following our first head-to-head sing-off between masks, Bad Avocado was the third celebrity to reveal their identity, with Summer Warne stumping the guessing panel. Though they mostly managed to pick up on the sporting clues, the panel thought Bad Avocado could be Michelle Payne, Jacqui Lambie, Alyssa Healy, or Pettifleur Berenger. "My dad loved me singing, and my whole life wanted to do that kind of thing," Summer told them after her big reveal.
"He was like, 'You've got to do it, Summer, you've got to do it'. I was like, 'No, it's not for me'. I was too scared. [But ahead of The Masked Singer Australia], I had his little voice in my head going 'Just do it – stuff what anyone thinks, just do it'," she told the panel, revealing that the song she performed that night, Coldplay's Yellow was her dad's funeral song. "Chris Martin sang it at the state memorial, she said adding, "I want to make dad proud."
Episode 4: Bluebottle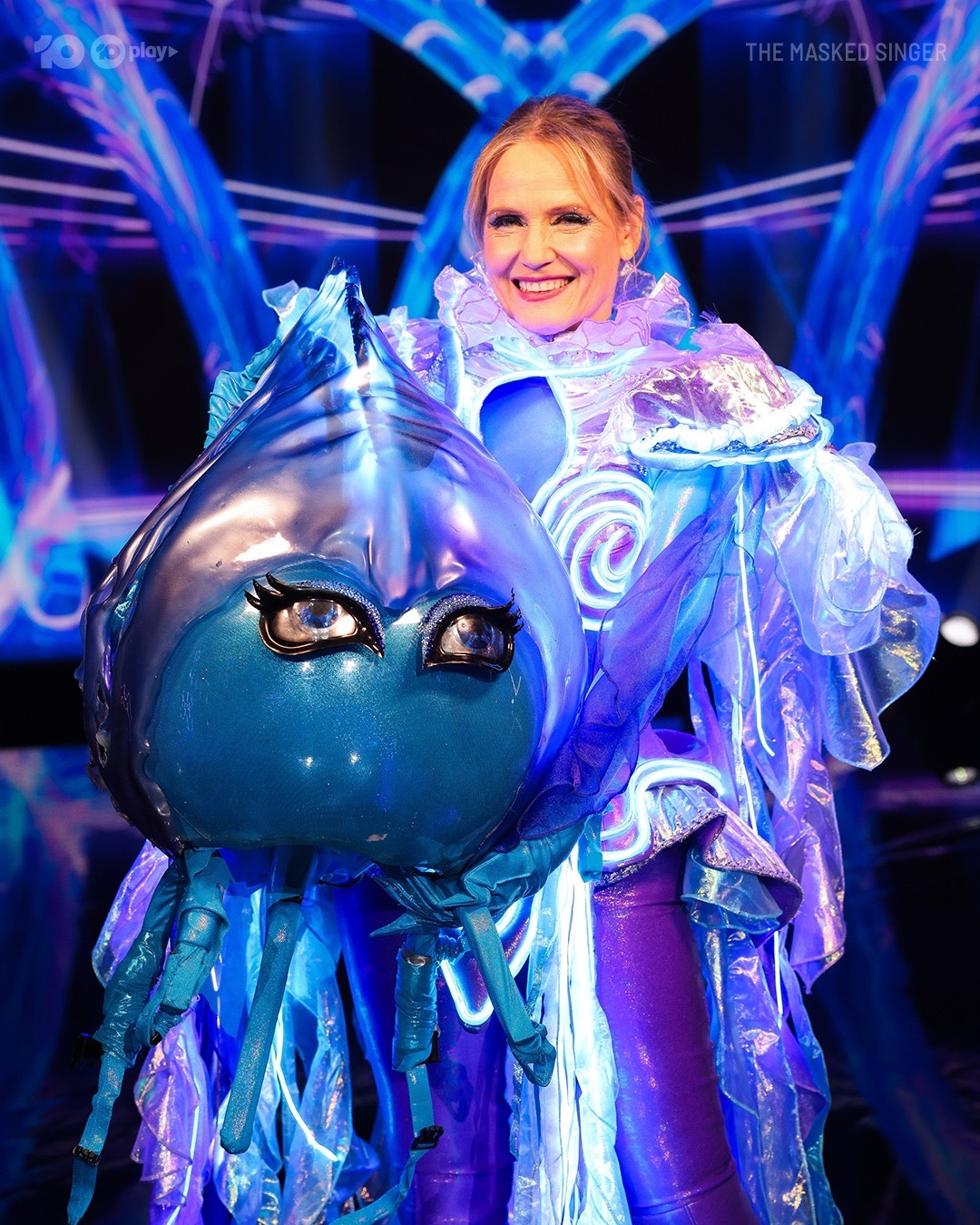 Revealed to be: Shaynna Blaze
After a sensational rendition of Blondie's Call Me, there were calls for Bluebottle to take her mask off and finally reveal the celebrity hiding inside, only for it to be The Block star Shaynna Blaze, Earlier in the show, Chrissie had suggested Bluebottle could be her mate, but began to second-guess her own flawless detective skills and instead the guessing panel wondered if Bluebottle could be pop legends like Cyndi Lauper, Emma Bunton, Florence Welch and The Masked Singer Australia alum, Dannii Minogue.
"[Singing] was something I squashed for a long time, but now it's time to bring the vocal cords back out again," Shaynna told the guessing panel after admitting that she had been flying back and forth to be able to film both The Masked Singer and The Block simultaneously.
Episode 5: Space Fairy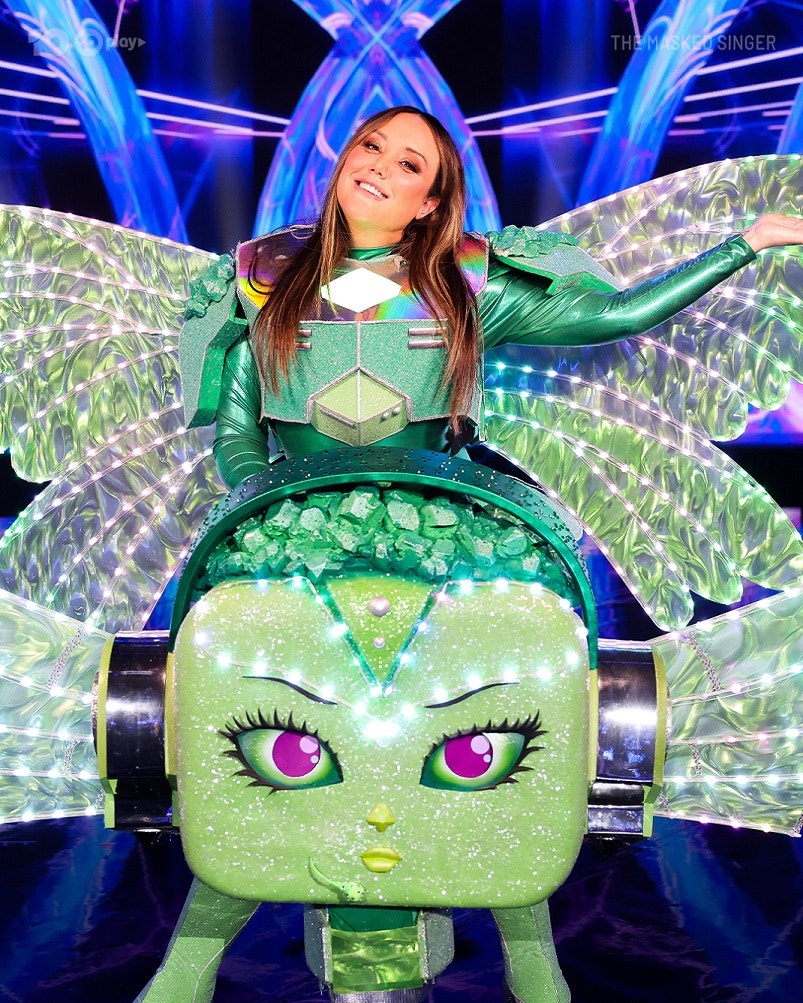 Revealed to be: Charlotte Crosby
While the panel was certain they were about to see the Grammy winner revealed, it was none other than reality TV megastar Charlotte Crosby. Catapulting to stardom when she first appeared on Geordie Shore, Charlotte has featured in shows like Celebrity Big Brother, Just Tattoo of Us and even I'm A Celebrity… Get Me Out Of Here! Australia, but the star isn't known for her vocal talents which managed to fool the panel. "Do you understand how nervous I've been," she told the gobsmacked panel, "I've been ripping my extensions out from stress!" But her voice was so surprising that the panel all decided she had to be a pro singer, locking in their final guesses of Joss Stone, Jesy Nelson, Marcia Hines, and Mary J. Blige.
Charlotte was originally meant to appear on The Masked Singer Australia during the height of COVID, but found herself in quarantine in a hotel for a month. "Spending a month by yourself in a hotel room, I learned so much about myself," she said adding, "that actually changed my life". Crediting The Masked Singer, Australia, and COVID for also leading her to her current partner, who she welcomed her first child with a year ago!
Episode 6: Tiny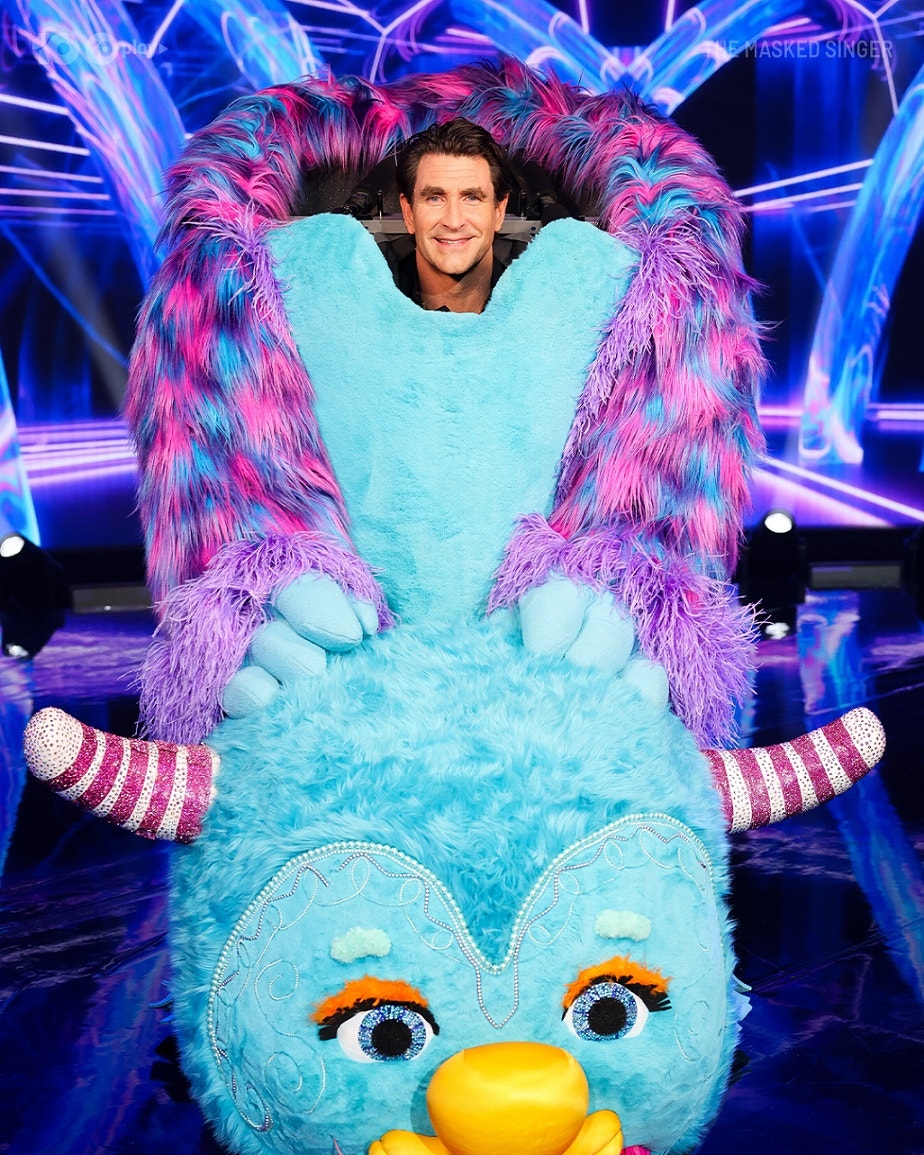 Revealed to be: Pete Murray
Finally trusting her detective skills, Chrissie had a hunch when it came to Tiny's true identity admitting that she thought she had a crush on both the giant furry monster and the man inside. Locking in her final guess of Pete Murray, Chrissie was proven right when the mask was taken off and the singer-songwriter was revealed, also giving our guessing panel their first successful guess of the season!
Admitting that he had told his kids that he was on the road doing "promo" for an upcoming tour, but also added that as soon as he saw Tiny, the mask he'd be performing in, he immediately fell in love. "It kind of felt like it was me. I love cuddles and just being friendly to people and I wanted to hug all of you guys," Pete told the guessing panel to many, many swoons.
Episode 7: Burger Gal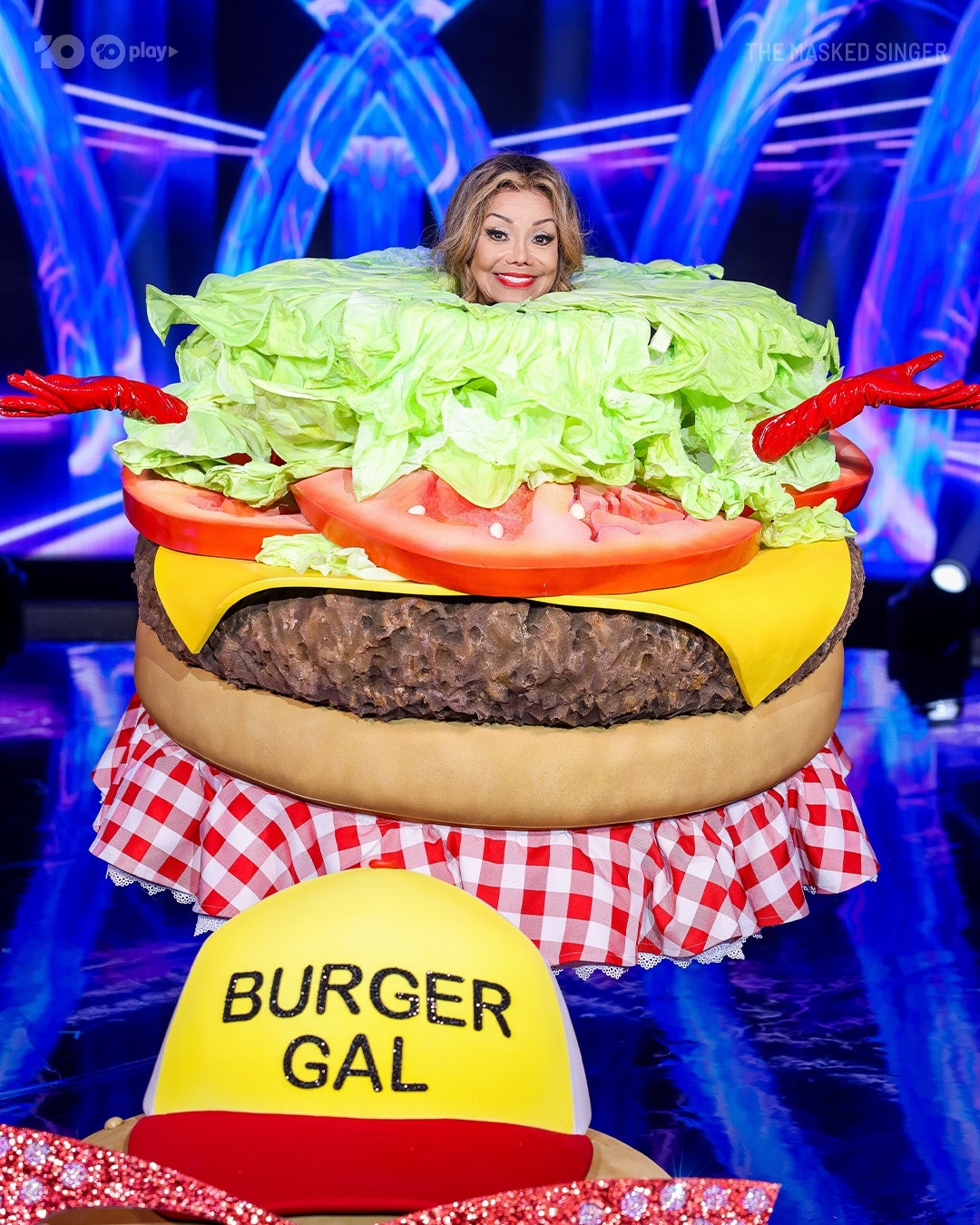 Revealed To Be: La Toya Jackson
Lettuce ketch-you-up on the latest The Masked Singer Australia's reveal. She's as cool as a cucumber, and we can guarantee it was nice to meat her – it's singer and Grammy Award winning songwriter, La Toya Jackson!
Although her tasty take on Doja Cat and SZA's Kiss Me More was grill-iant, the studio audience ordered Burger Gal's identity be served up.
Our judging panel were certain they had cracked the clues. Abbie, Chrissie and Dave locked in Fran Drescher, Nicole "Snooki" Polizzi, and Julia Styles as their guesses, whilst Mel successfully guessed La Toya.
Episode 8: Orca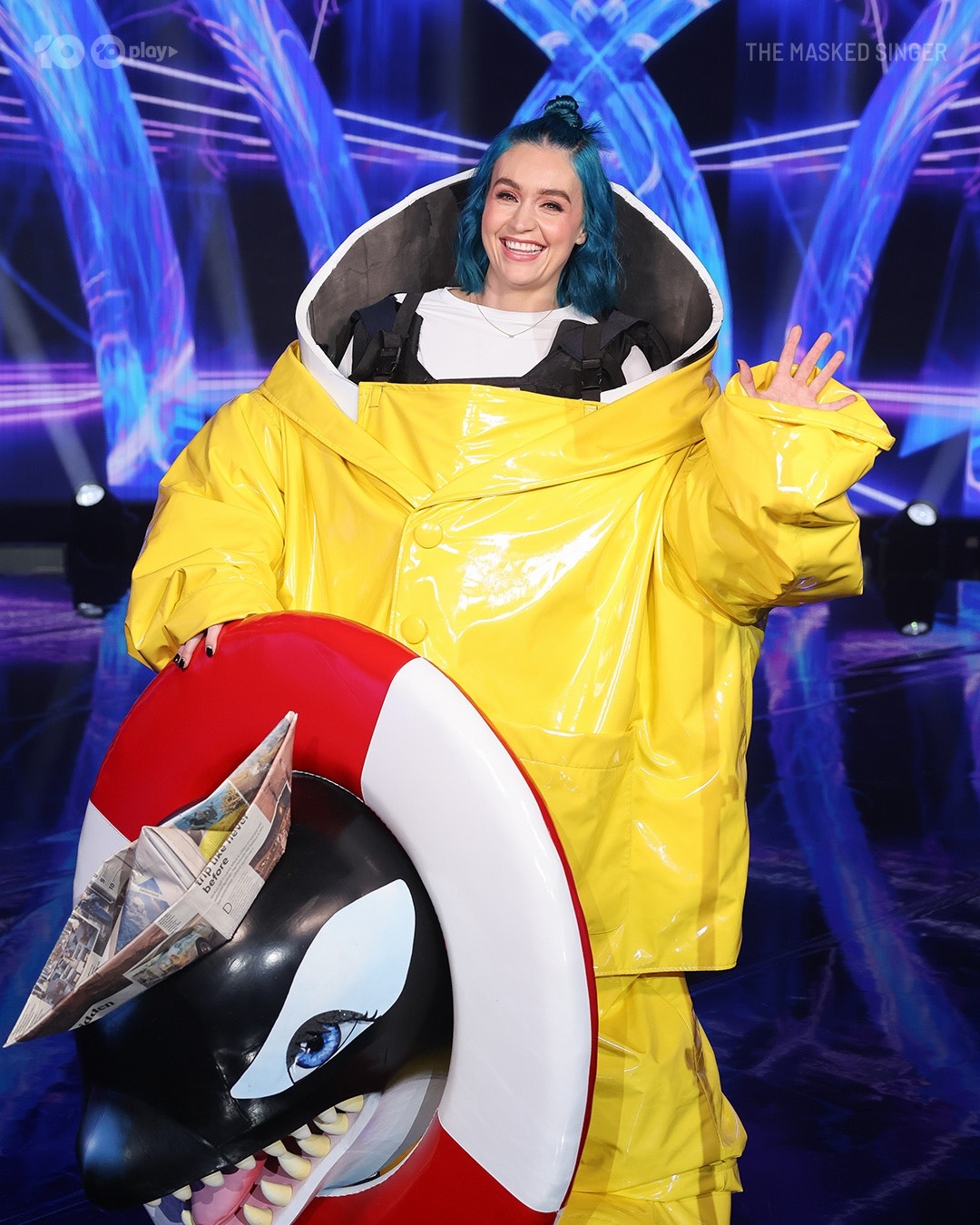 Revealed To Be: Amy Sheppard
She may be the top of the food chain, but tonight Orca flipped her last fin on The Masked Singer Australia. In a reveal that left audiences clutching their fins, our fishy friend was unmasked as singer songwriter Amy Sheppard.
From the moment Orca first dived onto the stage, the judges had been left perplexed by her clues. Abbie, Chrissie, Mel and Dave decided to lock in Daryl Hannah, a member of the Dixie Chicks, Kate DeAraugo and Neighbours alum Mischa Barton.
Chrissie joked that it must feel like cheating to perform without her band mates. Amy said, "It does a bit! [But] I've been doing my solo country music project. I'm still doing Sheppard, that's still going, we're about to release our fourth album. But I decided that I wanted to discover who I was as an artist outside the band. So, this has been a great platform for me to do that."
Episode 9: The Captain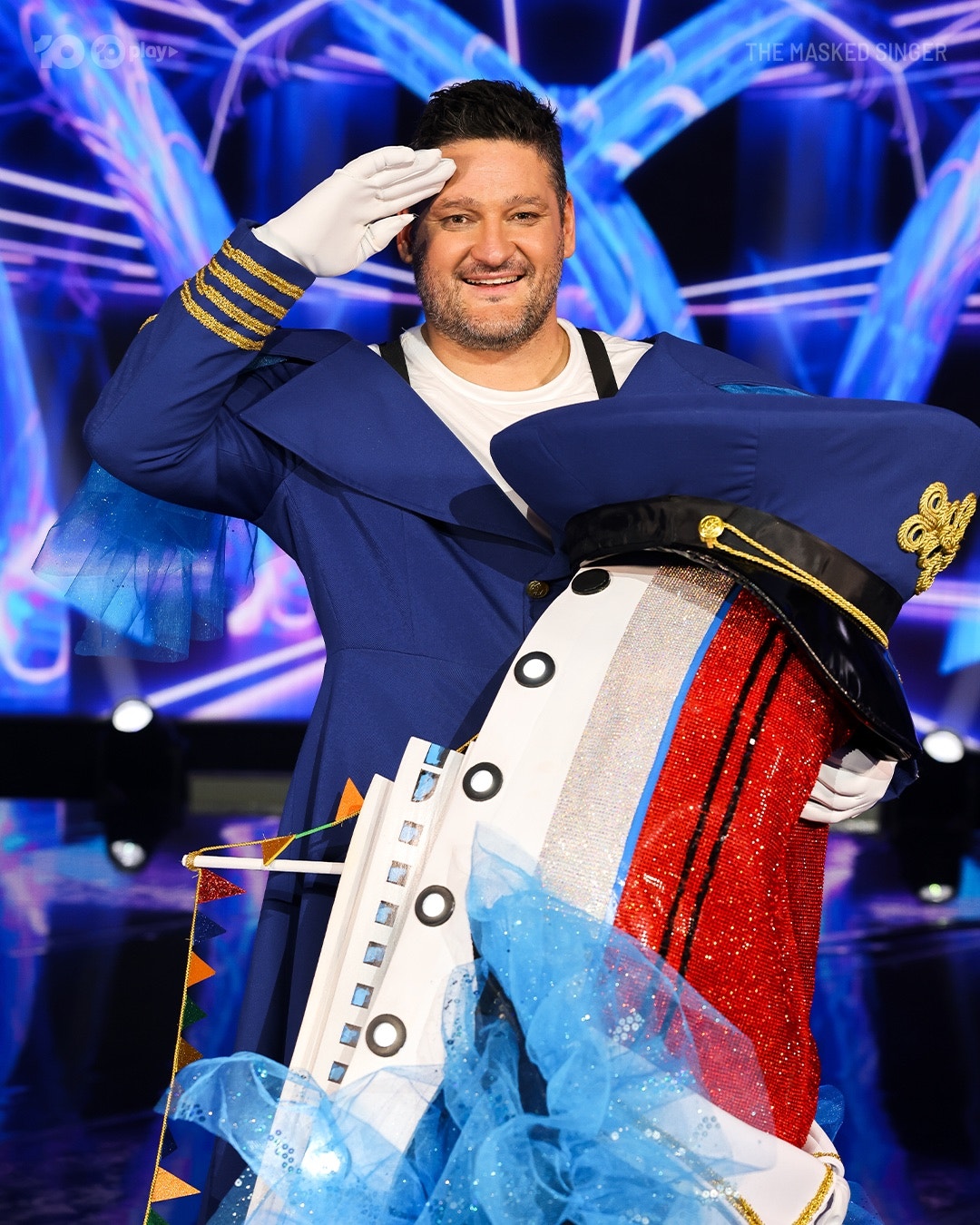 Revealed to be: Brendan Fevola
He was only with us for a short time but our last Wildcard mask, The Captain, definitely knew how to make waves and, in a double shock, he was revealed to be Brendan Fevola, meaning Hughesy actually managed to correctly guess one of the masks this season! Meanwhile, Abbie, Chrissie and Mel locked in Wally Lewis, Rick Springfield, and The Traitors Australia alum Gyton Grantley as their guesses.
"I'm guessed every year. My Instagram and Twitter goes nuts, saying this is 100 per cent you, so I thought I'd finally come in as a wildcard, a firecracker, and bring the party," Fev told the guessing panel after he was revealed.
Episode 10 - Cow Girl
Revealed to be: Courtney Act
The drag superstar had the guessing panel wigging out with her iconic reveal, leaving them with just one question: how did she get all that hair inside her mask?! While Chrissie scored another correct guess, Mel, Abbie, and Hughesy guessed Kathy Griffin, Chad Michaels, and Dolly Parton.
After Cow Girl revealed her true identity, she explained the reason she wanted to take part in The Masked Singer had to do with how some people see Courtney as a mask. "I thought, 'I wonder what it would be like wearing an actual mask.' And it's kind of thrilling because you have no fear because no one can see you, and if you mess up, it's like it's not about you, it's the cow that did it."
Courtney also spoke about the recent wave of support she received after a politician lashed out over her reading to children on the ABC. "The haters are an extremely small minority and that resoundingly, myself, drag performers, LGBTQ+ people are loved and supported by everyone in our community," Courtney said. "There's more visibility than ever, the message of queer people really is the message of the Spice Girls, it is that message of be who you are, be authentic."
Episode 12 - Bouncer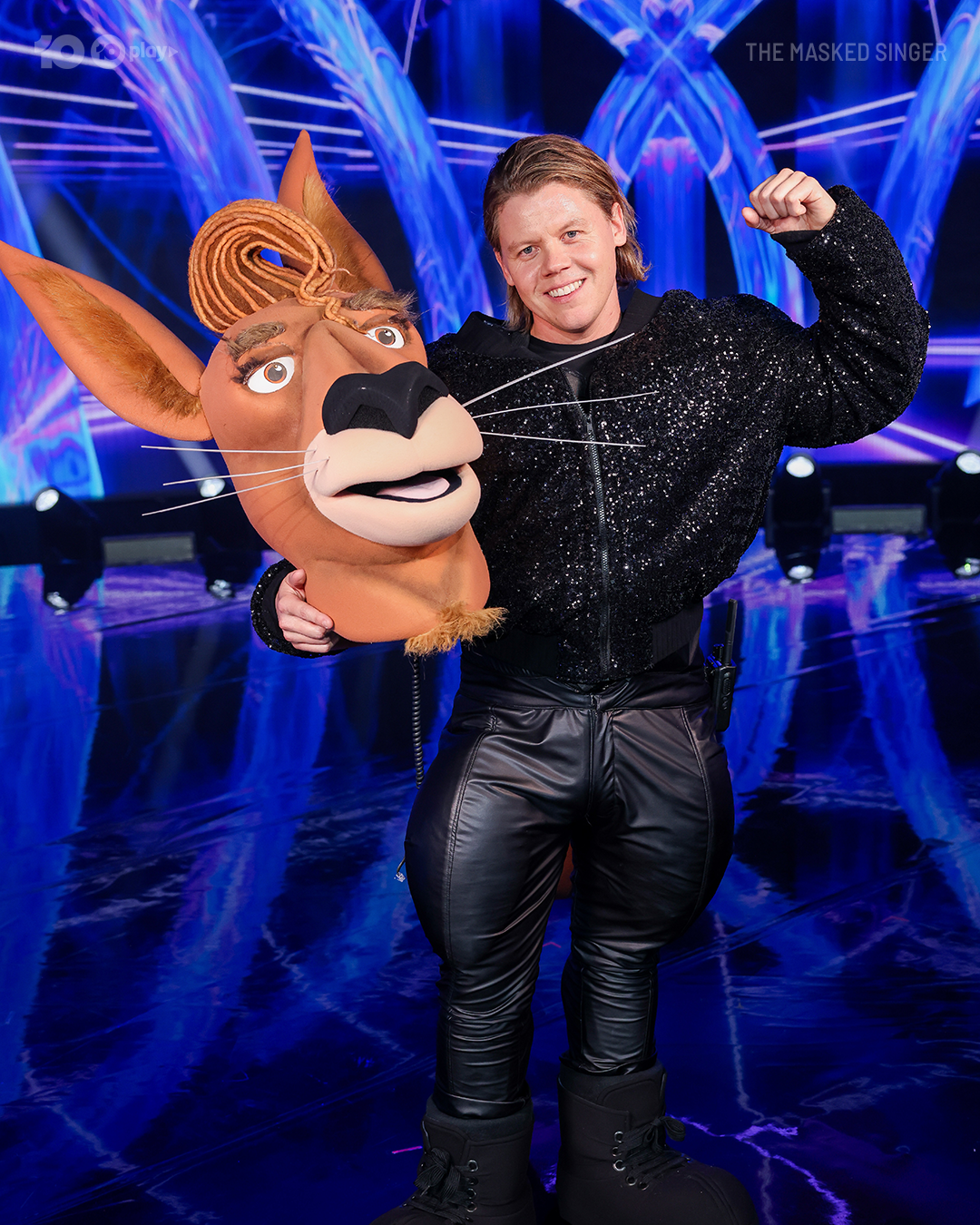 Revealed to be: Conrad Sewell
Making it all the way to the grand finale, the steady hand of Conrad Sewell was revealed to be Bouncer! While Mel, Abbie and Chrissie believed Bouncer to be Mario, Jay Sean, or Peter Andre, it was Hughesy who scored his second correct guess of the season, managing to crack the code and identity Conrad ahead of his unmasking from his voice.
"You go on this ride with the character, it was a lot harder than I thought it was going to be," Conrad said about his marsupial alter ego. "It's hard to sing in it, so it was a bit of a struggle for the first few episodes like oh man I can't sing like I usually would," he said describing it as an emotional roller coaster.
"I love performing so much but it's a lot of pressure, and I just thought it would be a cool thing to experience, not going out there and everyone knowing it was me for a second," Conrad explained, adding that he loved being able to share the experience with his son, Memphis.
Episode 12 - Grim Reaper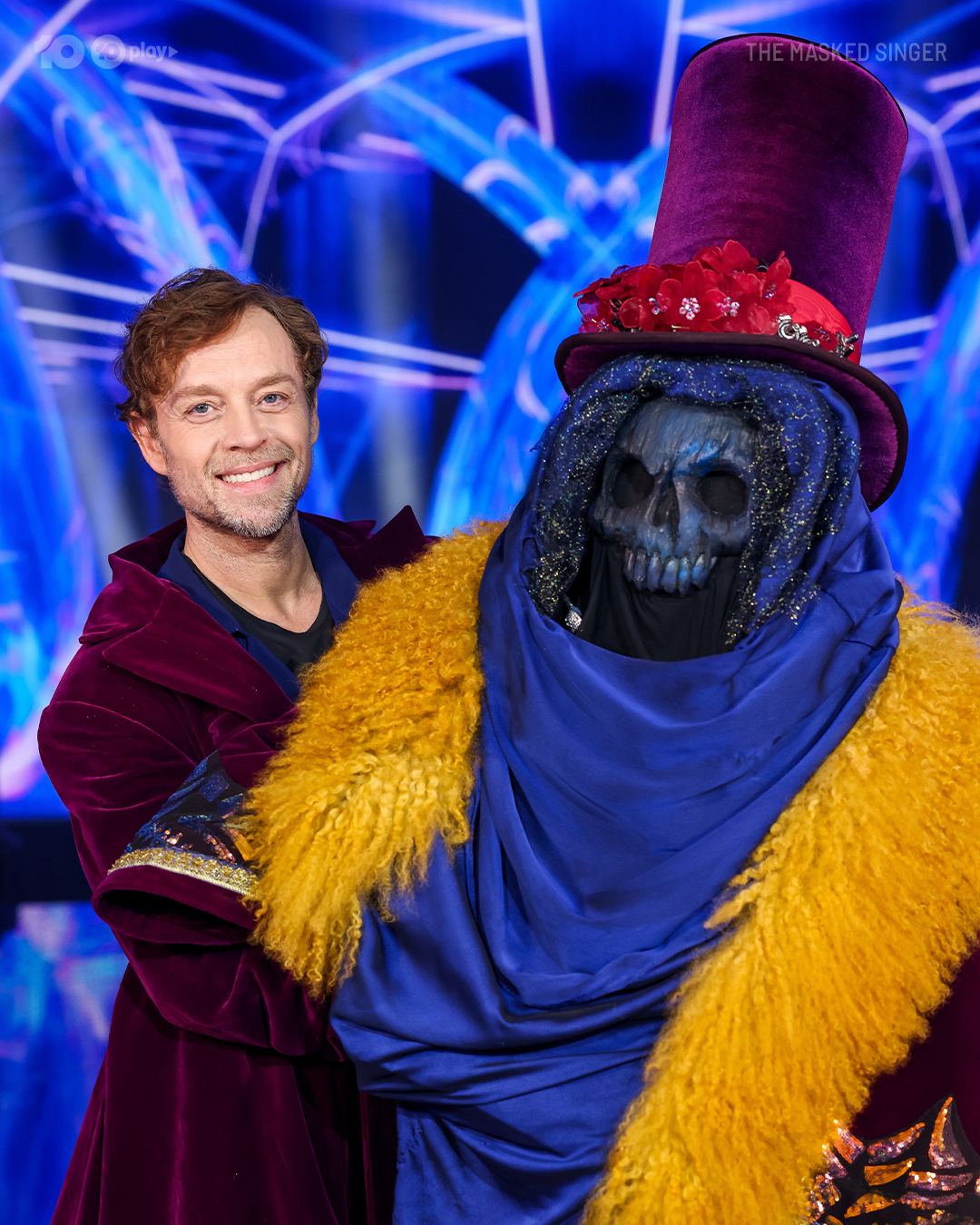 Revealed to be: Darren Hayes
The runner-up of the Masked Singer Australia 2023, Grim Reaper was revealed to be Savage Garden frontman and singer Darren Hayes. While superfan Abbie picked it early on, Hughesy, Chrissie and Mel believed Grim could have been Guy Sebastian, Dean Lewis, or Sananda Maitreya aka Terence Trent D'Arby.
But for Abbie, the reveal was hugely emotional having previously expressed how much Darren's music meant to her, especially his 1999 hit "Affirmation" after seeing him perform it at the 2022 Sydney Gay and Lesbian Mardi Gras. "I was signed to a record company that hated I was gay and it was a desperate plea to be loved. I used to hate myself because I was gay," a tearful Darren said.
"The first time I performed at Mardi Gras I hated who I was and so the reason I cried when you told your story was because I desperately needed somebody to say those words and nobody was saying them," Darren continued. "Now I meet people that tell me that helped them a little bit in their journey."
Episode 12 - Snow Fox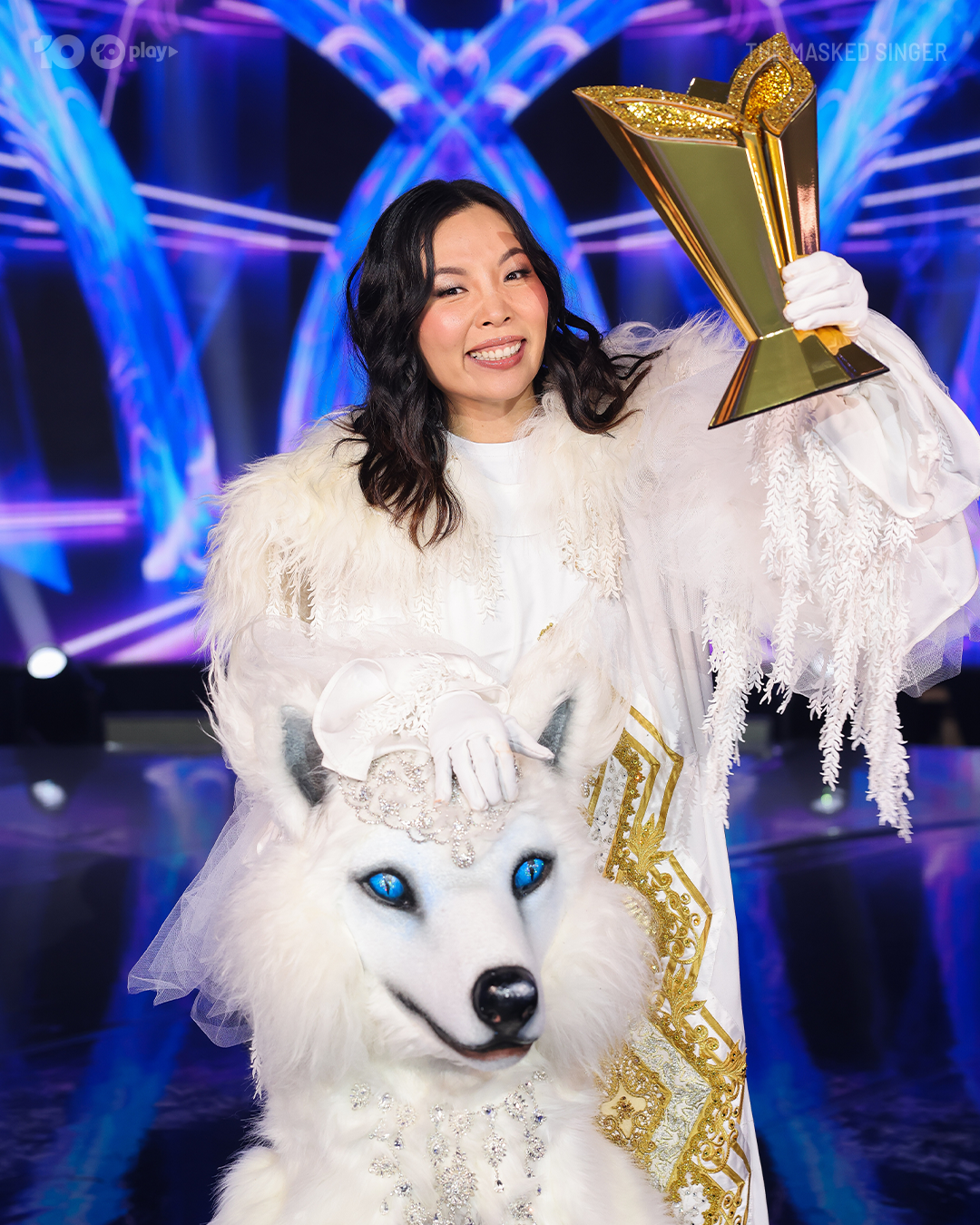 Revealed to be: Dami Im
Detective Chrissie was at it again, taking home another correct guess when she identified her Celebrity MasterChef co-star Dami Im as the winner of The Masked Singer Australia 2023. While the entire guessing panel was in awe of Snow Fox, Mel, Abbie and Hughesy believed she could have been Samantha Jade, Jessie J, or Kelly Rowland. But Chrissie took home her third correct guess this season "getting a vibe" Dami was the one behind the absolutely incredible performances.
"I actually won X-Factor here on this same stage 10 years ago - exactly 10 years ago," Dami revealed, "My Dami army have been seeing me at live shows and all my music and albums but they're like, 'When are you going to sing on TV? Do more TV!' and here I am giving it to you!"
Admitting that The Masked Singer experience was crazier than even her time competing in Eurovision, Dami thanked the guessing panel for all the kind words they said about her performances throughout the season. "I'm sure my fans watching this will be really, really proud of me as well!"
The Masked Singer Australia continues Mondays at 7.30 on 10 and 10 Play