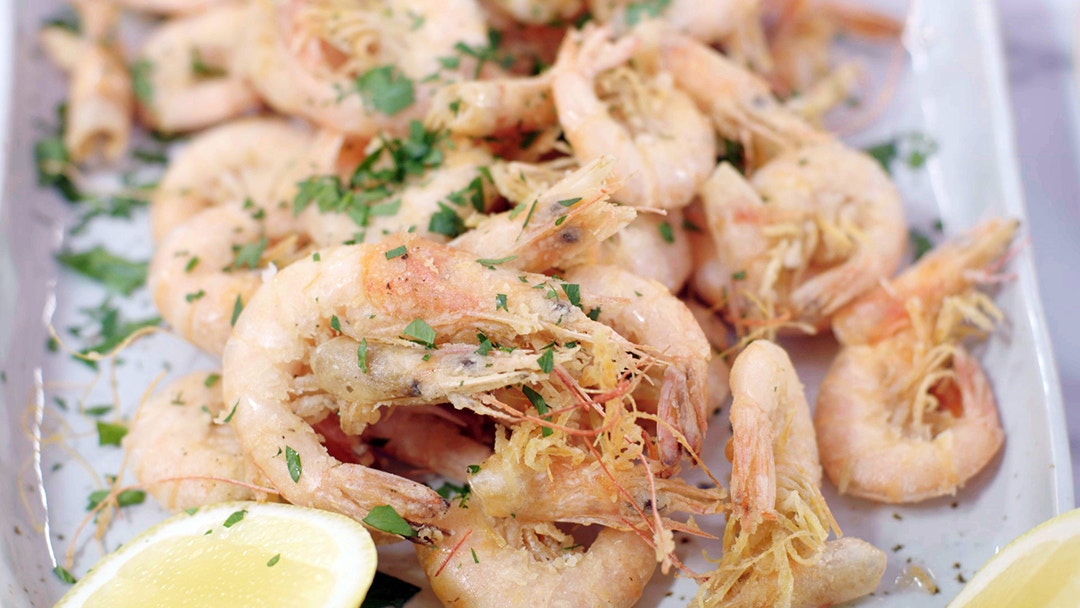 Steps
For the Greek salad Put the tomatoes, cucumber, onion and olives in a large bowl. Crumble in a little of the fetta. Add olive oil, lemon juice or sherry vinegar, oregano, salt and pepper. Gently toss to mix; don't over mix, this salad is not meant to be handled too much.
Place capsicum on base of platter. Top with tomato mixture. Add the fetta slices and drizzle with a little olive oil.
For the Prawns. Pour the oil into a wide-based saucepan to a depth of 4 cm and place over medium-high heat to 180C.
Place the flour, salt and pepper in a large zip-lock bag. Add the prawns, then seal and shake until they are coated with the seasoned flour.
Test the oil with the handle of a wooden spoon or tip of a prawn tail to see if bubbles appear. Working in batches, remove a handful of prawns from flour mixture and cook for 2 mins, or until the prawns are pink and crisp. Use a slotted spoon or spider to transfer to a paper towel-lined tray.
Serve it up. Transfer to a platter and scatter with parsley and serve with lemon wedges to the side. Serve with the Greek Salad.