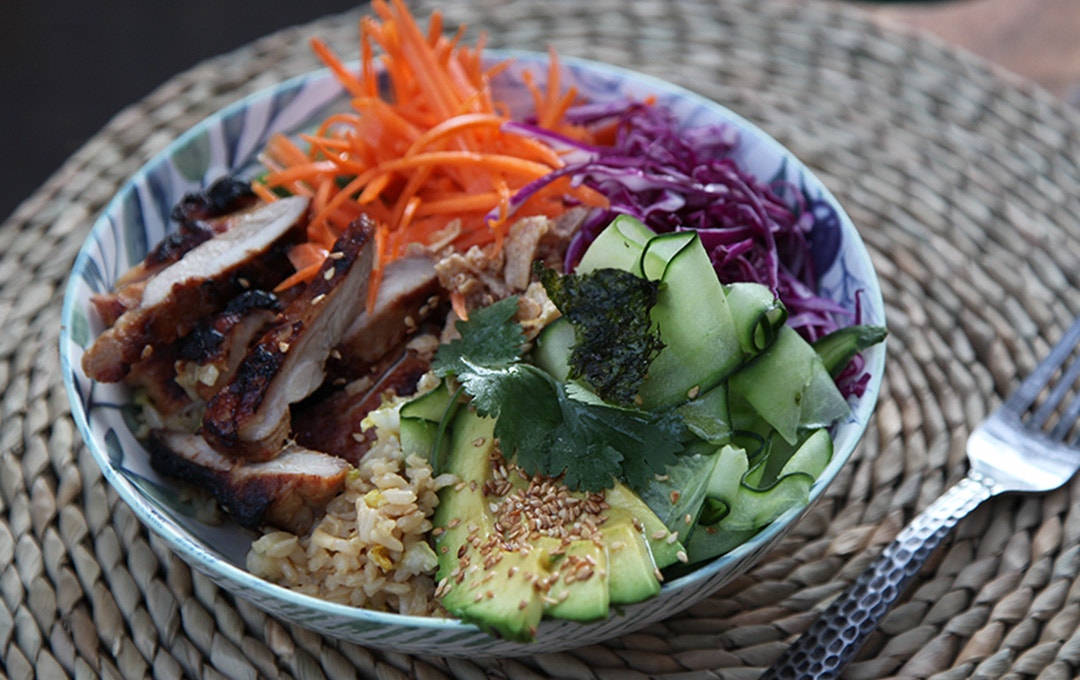 Ingredients
Miso Chicken (double for leftovers)
Steps
Preheat oven to 220C fan-forced. Line an oven tray with baking paper.
In a jug, combine miso, ginger, honey, olive oil, vinegar and the soy. Whisk with a fork until smooth. Put the chicken in a bowl and add half the marinade. Toss to coat. Spread chicken onto tray. Bake for 20 mins or until golden and cooked through. Slice the chicken. (if making double divide chicken in half. Put one half in fridge for another use, see leftover recipe)
Add lime juice to the remaining miso mixture and set aside for the dressing.
To assemble the poke bowl, heat rice according to packet instructions. Mix the rice and wombok with half the miso dressing.
To serve, divide rice mixture between bowls, add chicken with carrot, cucumber, red cabbage, avocado, spring onions and coriander. Sprinkle sesame seeds. Pour over remaining dressing. Sprinkle with optional extra garnishes, if using.
Have leftover miso chicken? Turn it into Miguel's Chicken And Udon Noodle Soup.