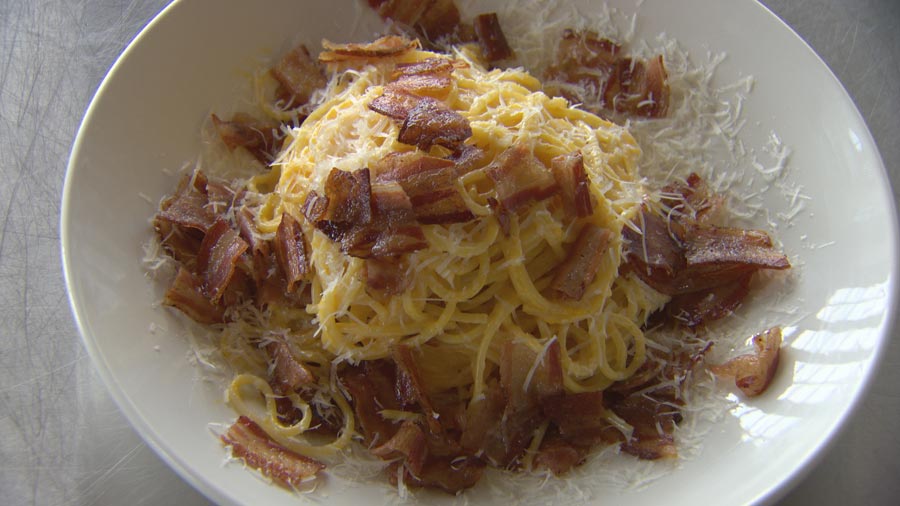 Steps
Preheat oven to 180C.
Lay pancetta on a baking tray and place in the oven to bake until crispy, about 15 minutes. Remove from oven, transfer to a board and cut into 2cm pieces. Set aside.
Bring a large pot of well salted water to a boil over high heat, using a deep frying pan as a lid. Add spaghetti and cook until al dente or to your liking.
While the pasta is cooking, whisk egg yolks and cream together with a fork.
Drain cooked pasta and add to the warmed fry pan and set over medium heat. Add egg/cream mixture and toss to combine.
Sprinkle serving plates with grated parmesan cheese and cooked pancetta. Add some cooked spaghetti. Complete layering until all pasta and pancetta have been used. Season to taste.