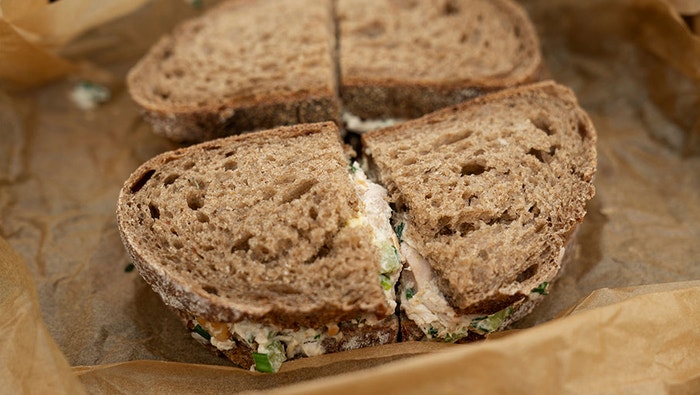 Steps
Preheat oven to 220C.
Butterfly the chicken by removing the backbone then place chicken, breast side up, into a shallow tray. Press down on the breastbone firmly to flatten the chicken out. Drizzle with oil and season with salt and pepper.
Place into the oven until cooked through, approximately 55-60 minutes. Remove from the oven and allow to cool. Remove the meat from the bones; shred the meat then place into a medium bowl.
Finely chop the walnuts, celery and chives and add to the chicken. Add the crème fraiche, lemon zest and lemon juice. Toss to combine and season well to taste.
Butter each slice of bread. Add a generous amount of filling to half of the slices and top with another slice. Cut each sandwich in half to serve.