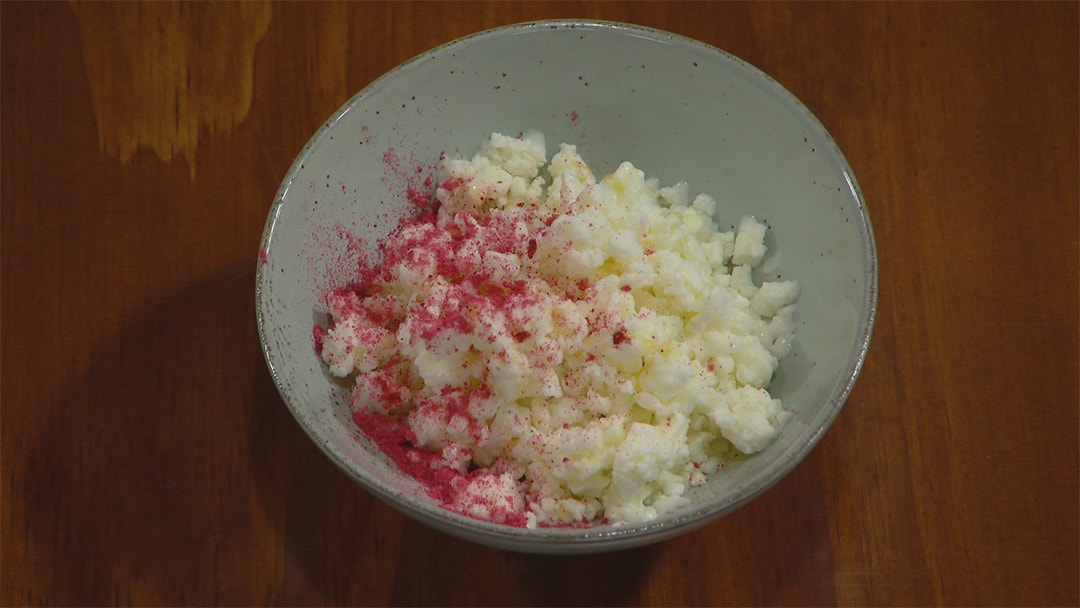 Steps
For the Yoghurt Granita, place the yoghurt and sugar into a small saucepan over a low heat. Without boiling, whisk gently to dissolve sugar then remove from the heat. Add the lemon juice and pour into a large shallow tray. Freeze, stirring and scraping the surface regularly to form ice crystals and a granita forms.
For the Tea Tree Oil, place the tea tree leaves and grapeseed oil into a high speed blender until bright green and leaves are broken down.
Pass through a muslin lined sieve then transfer the oil to a squeeze bottle and set aside.
For the Native Fruits, place each fruit into a separate bowl and set aside.
For the Davidson Plum Jam, remove the stones from the plums and place the flesh into a small saucepan. Add the honey and place over low heat. Bring to the boil, then simmer until plums are soft and the liquid has reduced. Remove from the heat and set aside to cool slightly. Transfer to a small food processor and process until smooth.
To serve, place a heaped tablespoon of the Davidson Plum Jam into the bases of 4 shallow serving bowls. Dress the lilly pillies and muntries with some raw honey and Tee Tree Oil.
Place 2 heaped tablespoons of the Native Fruits on top of the plum jam. Add fingers lime pearls, some honeycomb and finger lime leaves. Top with Yoghurt Granita and a dusting of Davidson plum powder.