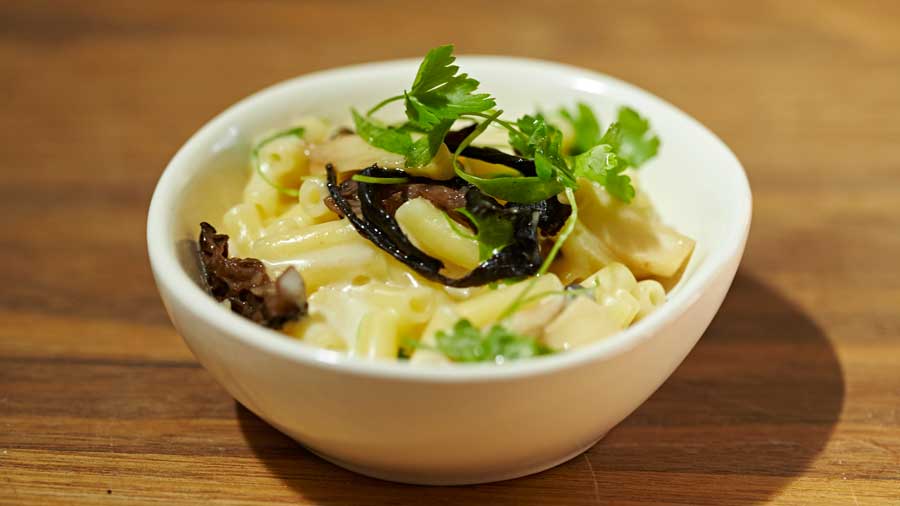 Steps
Bring 5L salted water to a boil over high heat. Add macaroni and cook until almost al dente, about 7 minutes.
Meanwhile, melt butter in large chasseurre pan over a medium heat. Add flour and whisk to cook out roux for 3-4mins. Gradually add cold milk while whisking, allowing mixture to come to a boil. Add cream and cheese and stir to combine.
When pasta is cooked, drain and add to cheese sauce. Season with salt and pepper.
Meanwhile, melt clarified butter in a frypan over medium heat. Add king brown mushrooms and fry until golden. Add shallot and garlic and cook until fragrant. Add soaked mushrooms and stir to combine. Remove from heat and stir into macaroni mixture with grated parmesan.