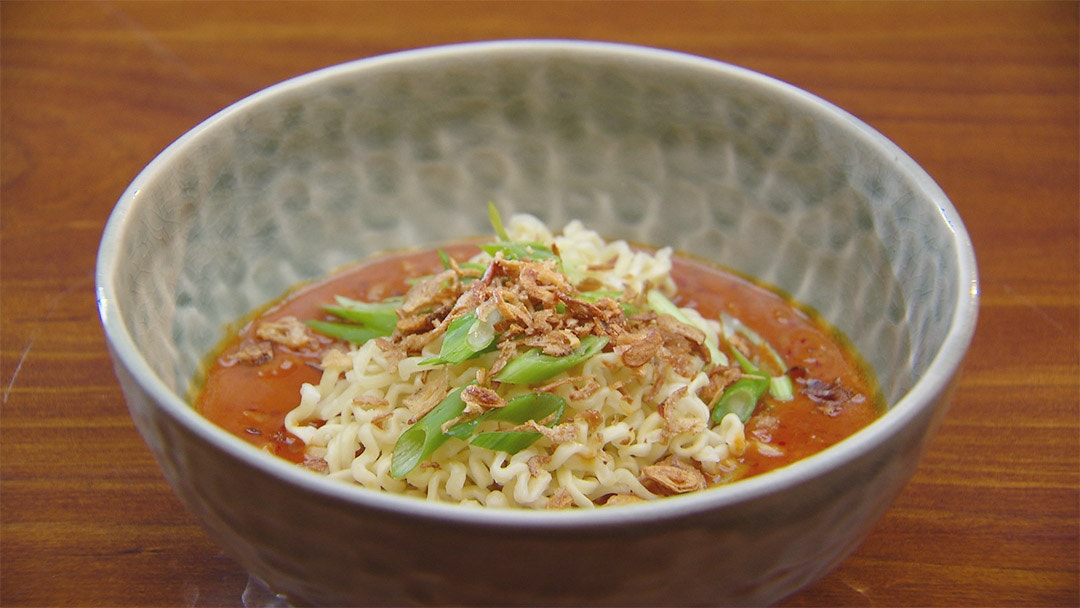 Steps
Bring a medium saucepan of water to the boil.
Place the oil, chilli soya beans, lemongrass, onion, ginger and noodle seasoning into a frypan over medium high heat. Stir fry until fragrant, about 2-3 minutes.
Add pork and stir fry until the pork changes colour.
Add the chicken stock and coconut milk to deglaze the pan.
Bring to a simmer and add lemon juice, sugar and salt and pepper to taste. Reduce the heat to low.
Cook the noodles in the boiling water according to package instructions, about 2-3 minutes. Drain noodles and divide between serving bowls. Remove lemongrass and ginger then pour broth around noodles. Top with spring onion and shallots and serve immediately.