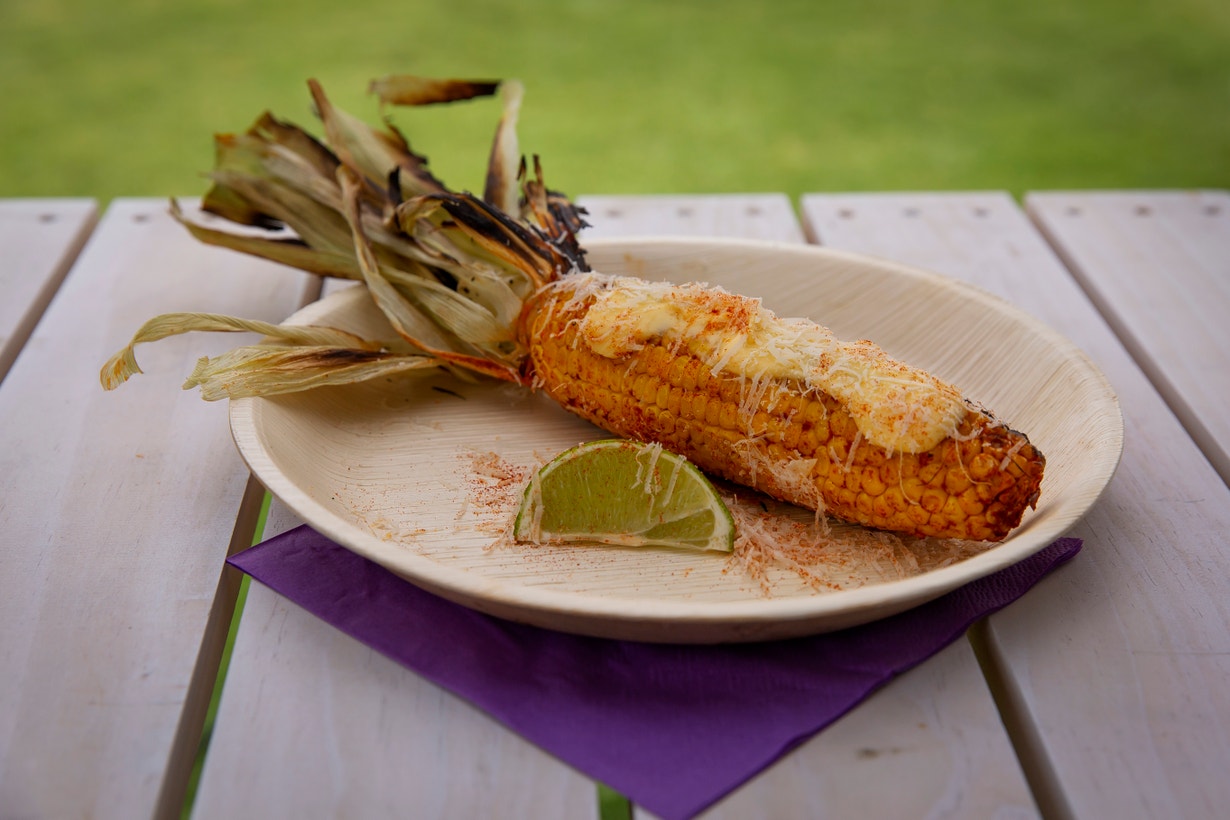 Ingredients
Smoked Paprika and Chilli Butter
Steps
For the Corn, preheat a charcoal BBQ or a grill plate.
Place corn, in husks, into a large microwave safe bowl. Cover bowl with cling film and microwave for 3-4 minutes (in batches if required). Place the cobs on the BBQ or grill plate, turning regularly for about 8-10 minutes.
Peel husks back and tie into a handle.
For the Smoked Paprika and Chilli Butter, place all ingredients into a saucepan over medium heat. Stir until butter melts and salt dissolves. Remove from the heat.
For the Citrus Mayonnaise, whisk egg yolk, mustard and salt together in a small bowl. Whisk in oil, a teaspoon at a time, until emulsified and thickened. Whisk in lime zest and juice, to taste.
To serve, arrange corn on a serving plate. Brush with the Smoked Paprika Butter and add some Citrus Mayonnaise. Sprinkle with parmesan and serve with lime wedges on the side.