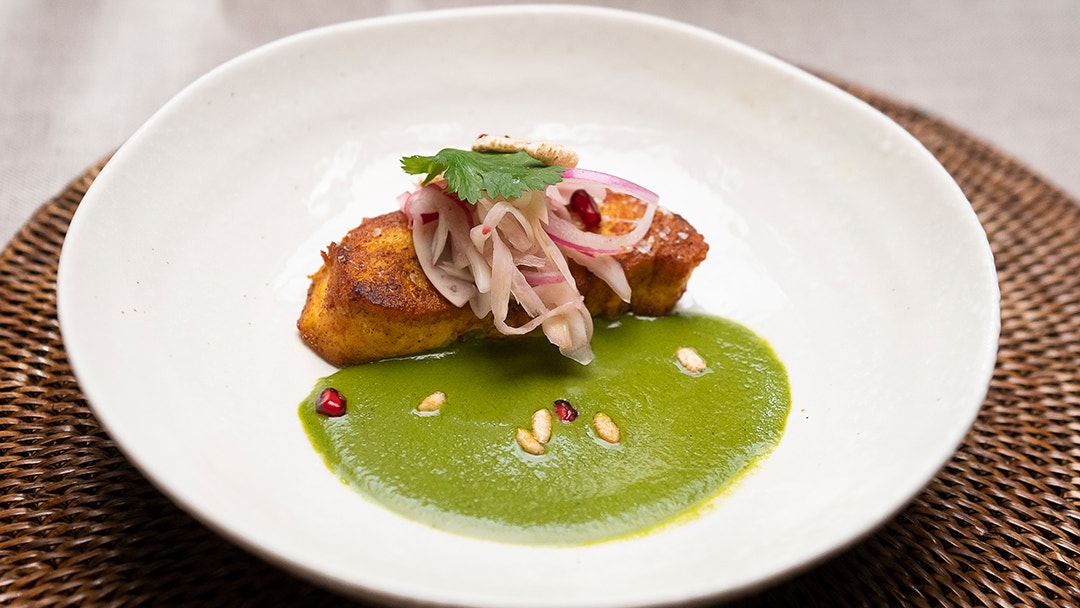 Steps
Preheat oven to 180°C.
For the Pan Seared Kingfish, place ingredients into a bowl and massage fish with the marinade. Set aside for 30 minutes.
To cook the fish, heat a medium oven safe frypan over medium high heat. Sear the fish on each side then transfer to the oven. Cook until the thickest part of the fish reaches 48°C. Remove from the oven and allow to rest.
For the Cafreal, individually toast the whole spices then grind in a spice grinder and set aside. Place remaining ingredients, except coriander leaves, into a Thermomix. Process on speed 6 at 80°C for 10 minutes. Remove lid and allow to cool slightly. Add the ground spices and coriander leaves and blend on high speed, without heat, until smooth. Pass through a fine sieve and set aside.
For the Salad, combine fennel, vinegar and sugar in a bowl and set aside to pickle for 10 minutes. Drain well then mix in remaining ingredients. Set aside.
To serve, arrange fish on serving plates and squeeze over fresh lemon juice. Season with salt and spoon sauce over the top. Finish with the salad, puffed rice and a pinch of chaat masala.