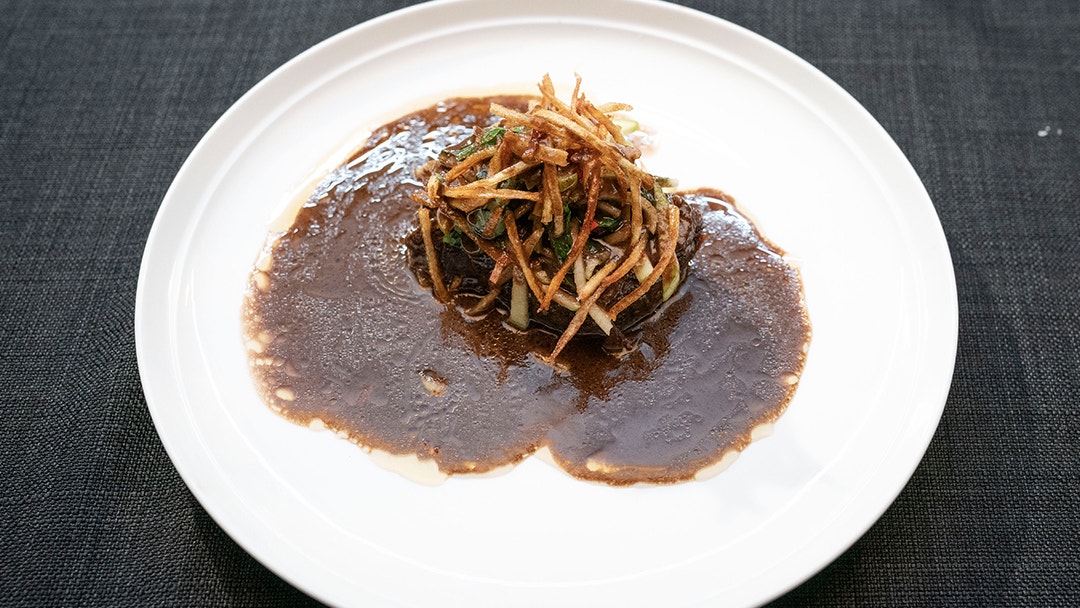 Steps
For the Spice Paste, place lemongrass, chillies, shallots, garlic and ginger into a mini food processor and process to a paste. Place into a small non-stick frypan over medium heat.
In the meantime, place the dried spices in a small frypan and cook until toasted and fragrant. Add to paste and fry for an additional 5 minutes. Transfer to the bowl of a pressure cooker.
For the Beef Ribs, add ribs to the pressure cooker and turn until coated in the spice paste. Add stock, coconut milk, bay leaves, lemongrass, garlic and whole spices. Seal and cook under high pressure for 1 ½ hours. Once the pressure has been released, allow ribs to stand in the liquid for 30 minutes. Transfer ribs to a shallow tray and spoon ¼ of the cooking liquid over the top. Cover with foil and keep warm.
Strain remaining cooking liquid into a frypan and simmer until reduced to a sauce consistency, about 20-30 minutes. Skim excess fat from the surface as sauce reduces. Add fish sauce, sugar and tamarind, to taste. Remove from the heat and add the ribs. Turn the ribs in the sauce. Cover and keep warm.
For the Apple Salad, combine palm sugar, lime juice and fish sauce in a bowl and set aside. Toss remaining (except potato) ingredients together in a separate bowl.
When ready to serve, heat oil in a deep fryer or large saucepan to 180°C.
Peel then shred potatoes into matchsticks. Deep fry in hot oil until deep golden and crispy. Remove from oil and drain on paper towel. Sprinkle with salt while still hot.
To serve, place a rib with sauce onto each plate. Add some salad and top with crispy potatoes. Serve with remaining sauce on the side.