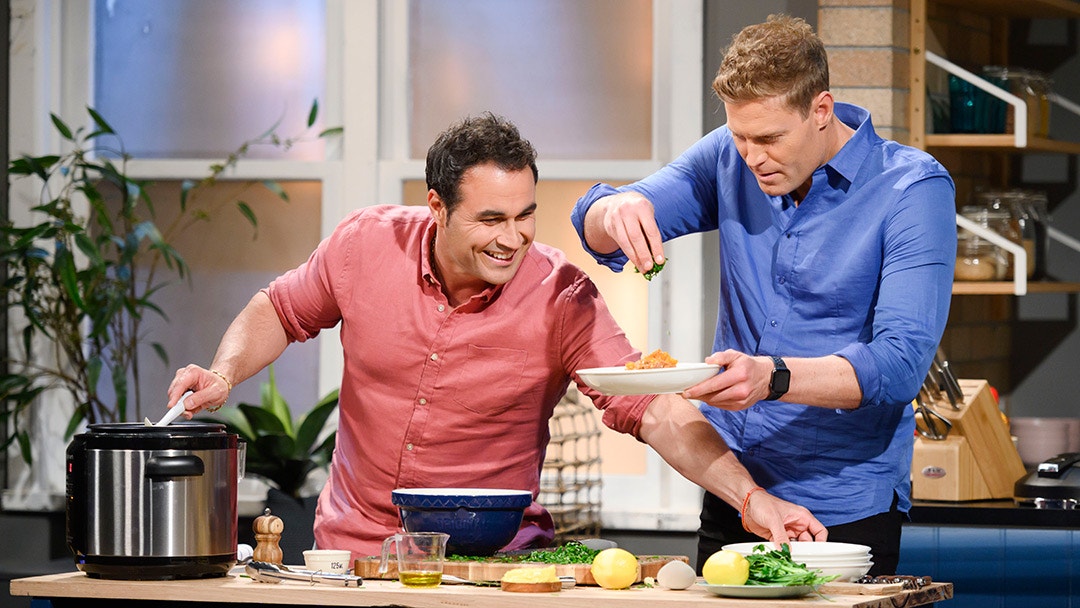 Steps
Set pressure cooker to Browning, press start.
Combine the almond meal, flour, salt, nutmeg and paprika in a dish.
Dust beef with the flour mixture, massaging well into the meat.
Melt the butter with the oil, and brown the meat well on both sides until browned. Set aside. Meanwhile prepare the veggies.
Add the onion, carrot, celery, garlic to the pan and sauté for 1-2 minutes or until tender.
Add thyme, bay leaves, salt and pepper.
Add tomatoes, white wine, stock and passata and return the beef.
Set pressure cooker to High Pressure, then select timer for 30 mins. Press start.
Meanwhile, to make couscous, pre boil the kettle. Put couscous in a bowl with the butter, oil and boiling water. Cover with cling film, stand 2-3 mins. Fluff with a fork.
Meanwhile make gremolata, chop herbs, zest lemon and finely grate garlic into a bowl. Mix well.
When beep sounds use Quick Pressure Release to release pressure. When float valve drops, turn off machine and remove lid carefully tilting away from you to allow steam to disperse.
Serve osso buco with couscous, sprinkled with gremolata.