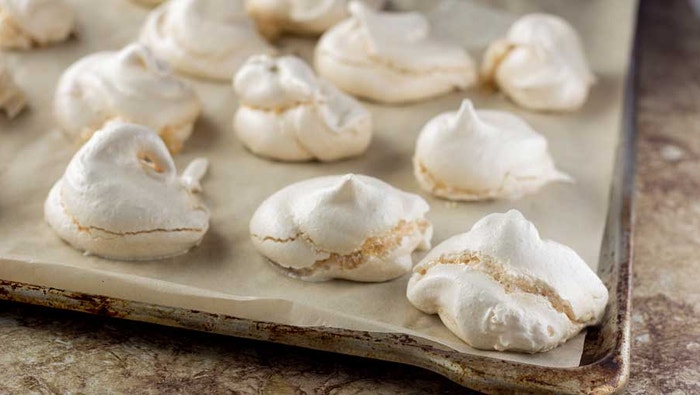 Steps
Preheat oven to 120°C.
Place egg whites and salt in the bowl of an electric mixer and whisk on low speed for 2-3 minutes until the whites become frothy. Increase the speed to medium-high and continue to whisk until soft peaks form.
Add the sugar, 1 tablespoon at a time until incorporated. Continue to whisk until thick and glossy and all the sugar has dissolved. To test rub some meringue between your finger tips, it should be completely smooth.
Using dessert spoons, drop heaped spoonful's onto baking paper lined oven trays. Transfer to the oven and bake for 1 ¼ hours until crisp and the meringues lift easily from the baking paper. Turn off the oven and leave to cool inside with the door slightly ajar.