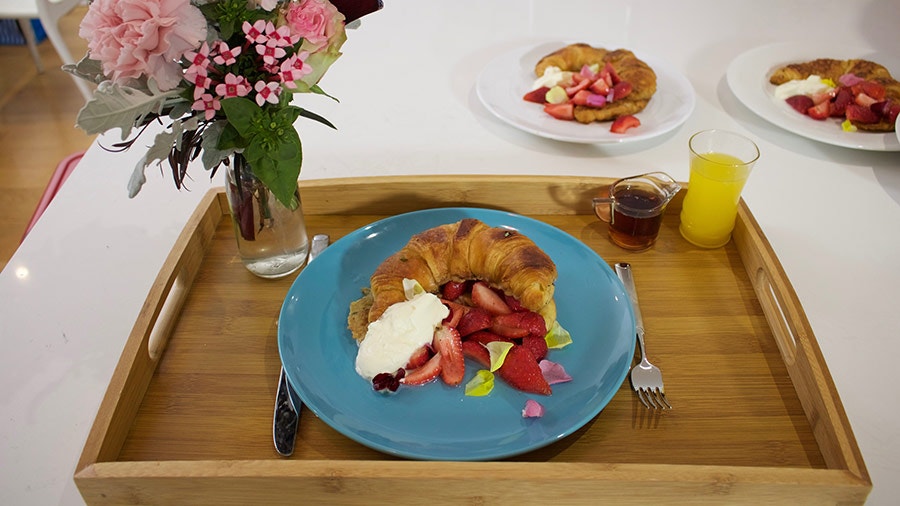 Steps
Place the strawberries in a bowl and sprinkle with 1 tablespoon of icing sugar, mix well and set aside to soften, this is called maceration.
In another bowl whisk together eggs, cream, spices and sugar until the sugar has dissolved. Add zest and thyme and stir to combine.
Heat 1 tablespoon of the butter in a large frying pan over a medium heat until it starts to bubble. Soak 4 of the croissant halves (or however many fit in the pan) in the egg mixture and fry for around 3 minutes or until golden brown. Flip to cook the other side. Repeat with remaining croissant pieces.
Serve the French toast with the macerated strawberries and a dollop of whipped cream, mascarpone or ice cream.