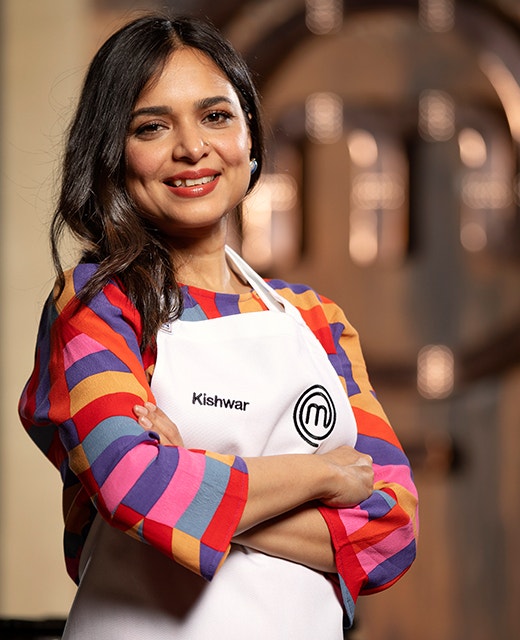 Kishwar Chowdhury
Victoria, 38, Printing Business Owner
With dreams of sharing Bengali cuisine with Australia, Kishwar Chowdhury admits food is at the heart of her large Bangladeshi-Indian family.
Born and raised in Melbourne, Kishwar proudly talks of her parents Laila and Kamrul Chowdhury (OAM), who are pillars and founders of the Bangladeshi community in Victoria. Their stature led to her home becoming a self-described soup kitchen of sorts, with family members, friends and community members popping over at all times.
After completing Year 12 at Presbyterian Ladies College, Kishwar completed a Bachelor of Commerce from Monash University before completing a post-graduate degree in Graphic Design from the University of the Arts in London.
Following a stint in Germany and then six years establishing her business in Bangladesh, Kishwar returned to Melbourne in 2015.
Supported by her high-school sweetheart husband Ehtesham, son Mikayle (11 years-old) and daughter Seraphina (four years-old), Kishwar won over the judges with her sardines in green mango broth, served with black lentils, beetroot and blood orange bhorta.
Crediting MasterChef Australia alumni Adam Liaw and Poh Ling Yeow for their bravery and inspiration in the kitchen, Kishwar also says she admires the work of Yotam Ottolenghi, Kylie Kwong, Samin Nosrat and the late Anthony Bourdain.
Having lived on three different continents, Kishwar's knowledge of mixing spices and understanding ingredients from across the globe, gives her an edge in the MasterChef kitchen, but admits a reliance on memorising recipes is why she steers away from preparing desserts. A selfdescribed savoury cook, she says her best quick and easy dish would be dressed up soupy ramen.
A lover of anthropology and history, Kishwar travels extensively, enjoys downtime at her farm and writes poetry.