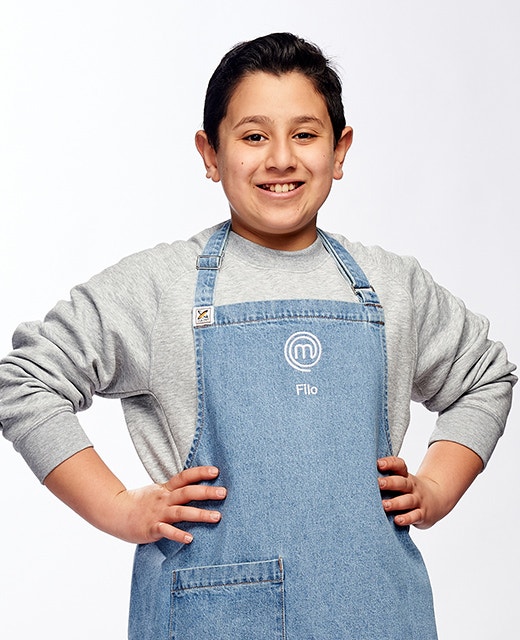 Filo
Age: 12
State: VIC
At 12-years-old, bubbly Melbourne-based Filo spends most of his spare time in the kitchen. Growing up in Egypt, Filo moved to Australia when he was eight and has always been surrounded by food and cooks – it's in his blood.
He was first inspired to cook after spending time with his grandfather in Egypt, from about age five. He has also learnt from both his parents who are restaurateurs, having owned a takeaway restaurant in Sharm El-Sheikh, Egypt and a café in Melbourne.
Listing his favourite cuisines as Egyptian and French, Filo says he would love to follow in his dad's footsteps and open up a restaurant, but he wants his to be fine dining.
Filo says he is looking at Junior MasterChef as another big step along his journey toward becoming a chef, and his competitive streak means that he will always be striving for the top during his time in the competition.
When not in the kitchen, Filo loves soccer, practicing piano and playing with his dog and elder brother, Beshoy, 14.