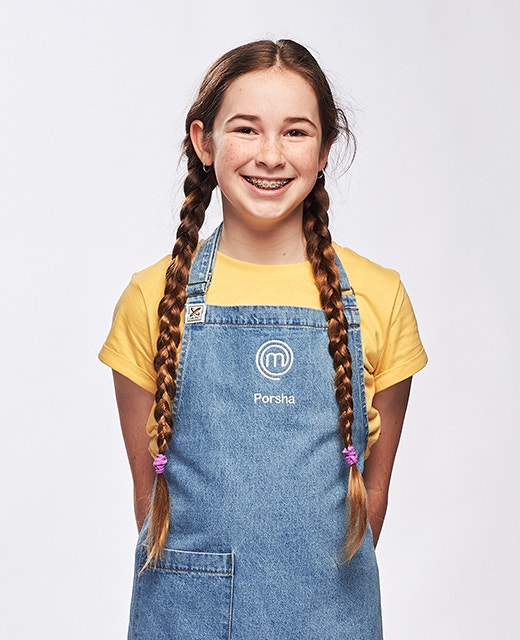 Porsha
Age: 11
State: QLD
A confident cook, 11-year-old Queenslander Porsha has been cooking since she was around four-years-old, encouraged by her parents and grandparents, the latter who is in fact a chef and cookbook author. It was actually her nanny who encouraged her to apply for Junior MasterChef.
With her career goal inspired by judge Melissa Leong, Porsha would love to be a food critic who travels the world when she grows up. Porsha feels her strength is her palate and has a good idea of what flavours work together. Her favourite cuisine to eat is Asian, and she is equally as comfortable making fancy sweets as she is making pasta from scratch.
She is excited for the opportunity to learn new things on Junior MasterChef and meet new people, however she says she's nervous about cooking under time pressure because she would usually spend hours creating new dishes.
Outside of the kitchen, Porsha loves playing with her five-year-old brother, Leo, as well as doing dance, acrobatics and crochet.