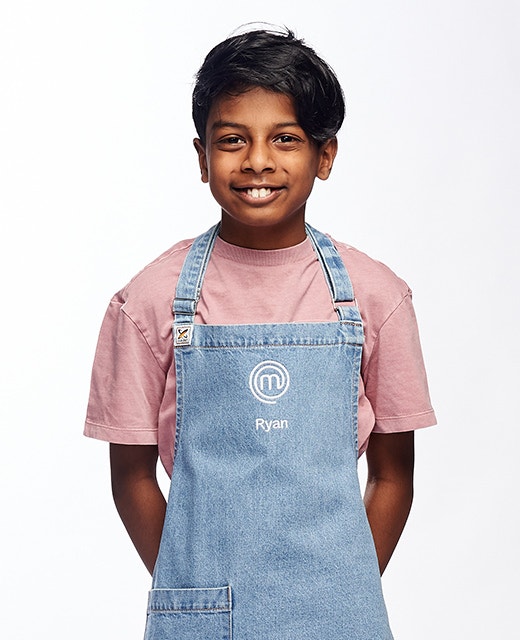 Ryan
Age: 11
State: SA
No stranger to the MasterChef Kitchen, Ryan has been here before when his Dad, Sashi, actually won MasterChef Australia Season 10 in 2018.
Ryan, 11, from South Australia, has inherited his love of cooking from his dad who has taught him everything he knows in the kitchen. Ryan loves to make pasta, in fact his first cooking memories are of making pasta with his dad, but he also really loves eating and cooking Indian and Malaysian food.
With a passion for cooking sweets (because he likes eating them!), Ryan can often be found whipping up desserts, brownies, ice cream and cakes. In the future he'd like to become a civil engineer as he loves creating and building his own toys. Being a chef would be pretty cool too!
Outside of the kitchen, Ryan enjoys playing soccer, skating and playing video games with his brother, Marcus 14.