When Emily first arrived at AWL, she spoke about what it would mean to bring a dog home as a companion for her son, whose ADHD and autism meant that finding the perfect pooch wouldn't just make their lives brighter, but could see Jacob flourish.
"It would be so awesome to have that dog just to help him calm down, I'm so looking forward to it," Emily said during the episode. "The house will lighten up a bit, Jacob's got someone else to play with as well. It's going to change absolutely everything in the best possible way."
At the time, Emily and Jacob were introduced to a pug named Kirk, who has since been renamed to the exceptionally adorable Chop.
First meeting Chop, Emily and Jacob were thrilled seeing his snuffling face shuffle into the meeting pen at AWL, and they quickly hit it off, but there were some trepidations when Chop showed absolutely no interest in playing a game of fetch.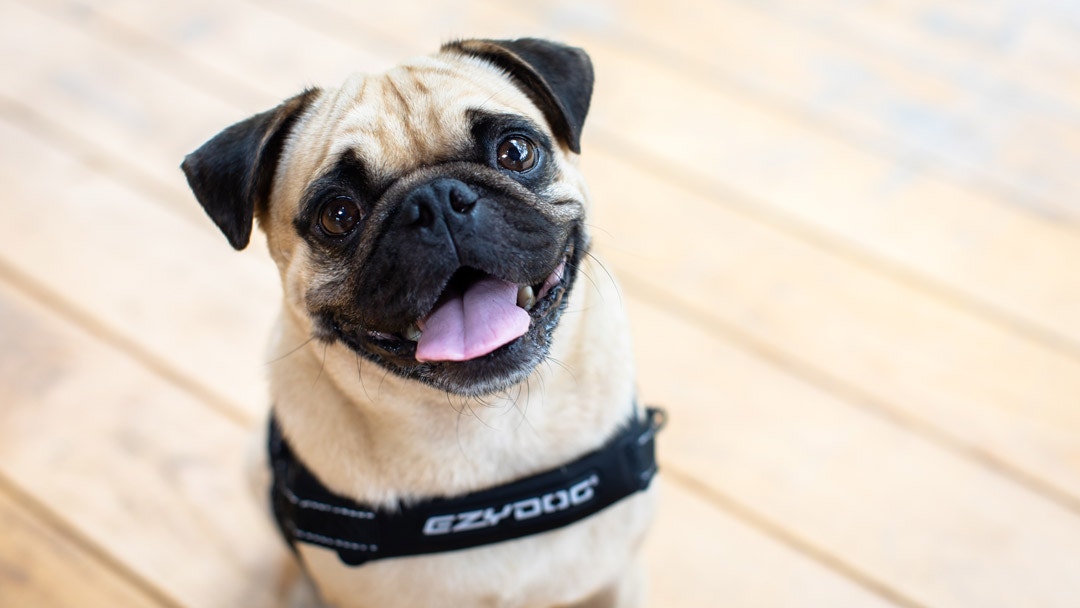 "He had no idea about how to play, how to chew, how to fetch [or] being social with other dogs," Emily told 10 play. "The first time fetch made sense to him Jacob was so happy!"
Realising Chop could be the perfect companion for Jacob, they brought him home, but it did take him some time to settle in.
"He was very on-edge and scared for a long time," Emily explained. "He would jump every time I made the slightest movement. There were apparent previous traumas and he had zero trust in humans.
"He also has not gotten over his separation anxiety so, when I can, Chop is always in tow either on foot or in his pet pram."
Seeing their episode when it aired, Emily said she was so happy to see their story "told perfectly", adding that the outcome couldn't have been better. "Chop however actually freaked out a bit. [He] was seemingly worried the following days as he would cry if he thought I was going to leave, which I wouldn't do."
Though it took some time for Chop to settle in, Emily raved about her experiences with AWL. "The people at AWL were amazing, they have genuine care for the animals... and they really wanted us to be connected with the perfect pooch.
"I'm definitely glad I went through AWL to adopt a dog," she continued. "I felt like I was always in good hands, and so was Chop prior to his adoption. I would recommend them to anyone wanting to adopt a pet.
"I am very grateful for my son and I to have been given this opportunity to find our perfect dog. Thank you for this program in raising awareness of the companionship, light and love a dog can bring."
See Emily, Jacob and Chop's story, along with many other stories of families finding their perfect pooch with full episodes of The Dog House Australia streaming on 10 Play.