My name is Tess...
I've been in the shelter for over 27 days. I am a 6 month, 2 week old, desexed female Whippet x Kelpie. My colour is black.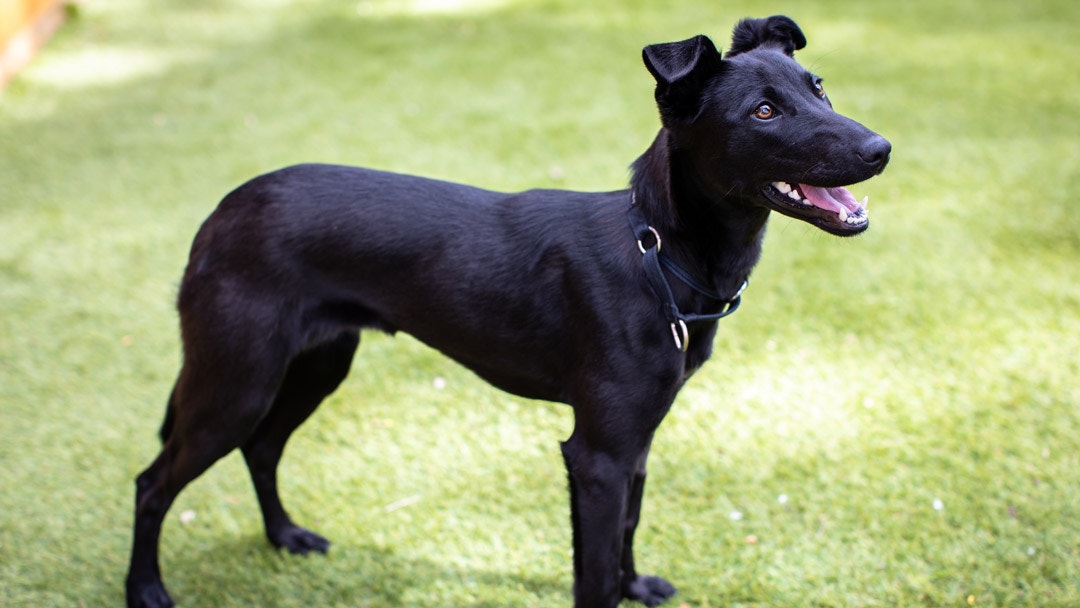 Here's a bit of an insight into my background and personality:
BACKGROUND
Tess was surrendered to the AWL by her owner who received complaints from neighbours about her barking.
PERSONALITY POINTS
Super sweet little girl
Playful pup who will need ongoing training
Energetic but also affectionate
FAVOURITE THINGS
Obsessed with treats
Enjoys getting out and about for walks
Loves to jump up for cuddles.
FACTS
Her name is Tess
She's 6 months old
She's a Whippet / Kelpie mixed breed
MEDICAL