Melbourne United v Sydney Kings: Sunday 19th November @ 4pm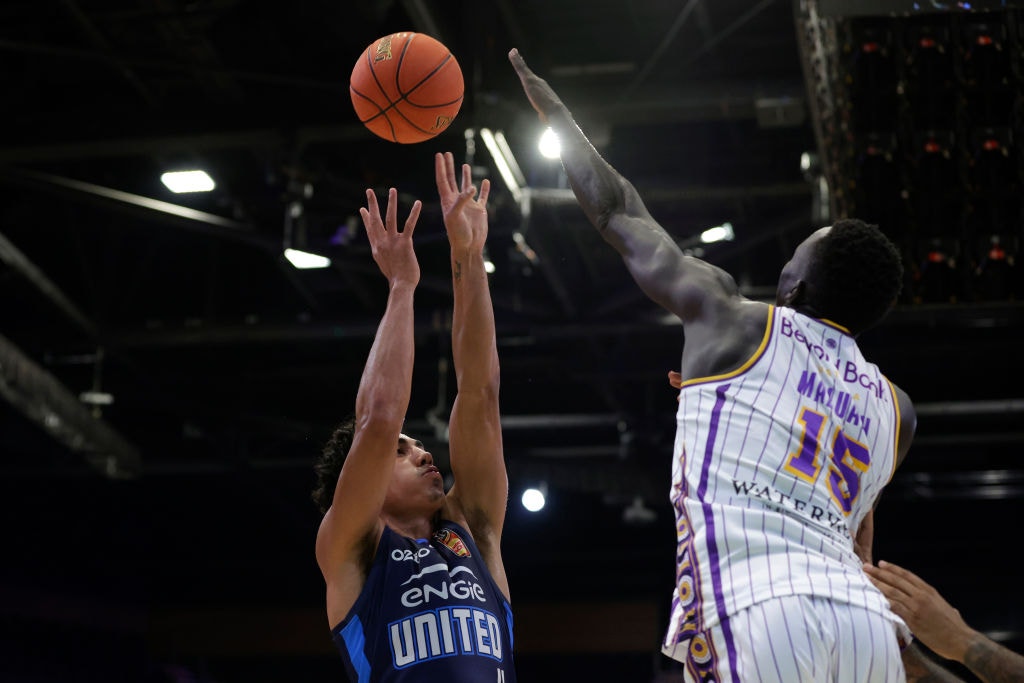 This weekend, league leaders, Melbourne United will be hosting Sydney Kings in a season-defining matchup. The Kings are coming into this fixture with great form, having won their last 3 games. Most recently, they completed an epic comeback against Brisbane Bullets. The Kings scored 15 points, whilst holding the Queensland side to nil, in the final three minutes of the game to see out the win.
Watch the highlights from Sydney Kings v Brisbane Bullets here.
Meanwhile, in Victoria, an injury-depleted Melbourne United were too strong for South-East Melbourne Phoenix in a 92-83 victory. United were missing key players Matthew Delladova, Ian Clark, and Luke Travers, but proved to be true title contenders after pulling off a convincing performance against their city rivals.
Watch the highlights from South East Melbourne Phoenix v Melbourne United here.
The players to watch for the United vs Kings fixture will be Jaylen Adams (Sydney Kings) and Chris Goulding (Melbourne United). The Kings have relied on the former MVP this season and he leads the team in average PPG and APG this season.
This is Adams' first season back in the NBL since his famed 21-22 campaign where he brought the Kings to an NBL Championship. Chris Goulding has also been in firing form this season averaging 17 PPG. Against SEM Phoenix, he picked up 27 points including six three-pointers.
With all the injuries United hold at the moment, he will have to step up if United are looking to emerge victorious against the Sydney Kings this Sunday.
Catch all the action from Melbourne United v Sydney Kings live and free on 10 Peach or 10 Play.
Brisbane Bullets v Illawarra Hawks: Sunday 3rd December @ 4pm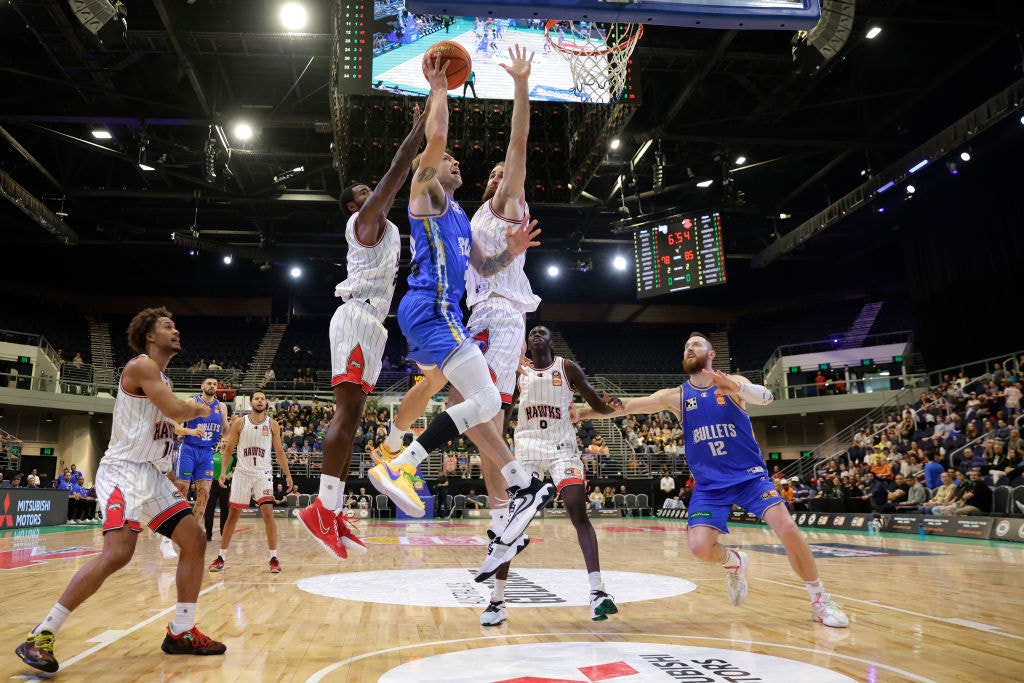 Kicking off Sunday Hoops in December, Brisbane Bullets will be taking on Illawarra Hawks. After a lacklustre start to the NBL season, the Hawks will be looking to gain some wins and escape the dreaded wooden spoon for a second year in-a-row.
In recent news, the Illawarra side have sacked their coach, Jacob Jackomas, after nine games and a 2-7 record in the 2023-24 campaign. This also comes after a disappointing 2022-23 season where the Hawks only won 3 out of 28 games.
Assistant coach, Justin Tatum, father of Celtics star Jason Taytum, will take over as interim coach. The Hawks will be looking for a fresh start to turn around their dire form.
The Brisbane Bullets seem to have improved from their side from last season. They currently sit in mid-table with a record of 5-6 which is an upgrade from their 22-23 campaign where they finished second-last with only 8 wins from 28.
After a strong performance against Sydney Kings last week, where they controlled the game and came so close to victory, the Bullets will be looking to build on that performance leading into the end of the 2023 calendar year..
Players to watch for this fixture will be Gary Clark (Illawarra Hawks) and Nathan Sobey (Brisbane Bullets). The Hawks brought in Gary Clark in June this year to make a strong impact and contribution to the offensive side of the team.
Whilst the ex-NBA player hasn't had the strongest impact on results, he does lead the team in PPG and has looked very dangerous while on the court. If the Hawks look to cause an upset against Brisbane, Gary Clark will be the man to lead them.
The olympian, Nathan Sobey, currently sits second in the league for average PPM. He has led Brisbane to multiple victories this season. Most notably, vs Tasmania JackJumpers where Sobey grabbed 28 points to guide the team to a nail-biting 90-87 victory.
Don't miss a minute from Brisbane Bullets v Illawarra Hawks live and free on 10 Peach or 10 Play.
We Go Next: Inside NBL24
Go behind the scenes of the NBL's 2024 Season with some amazing access into the Next Generation of superstar NBL Next Star players aiming to make it big and get drafted into the NBA.
Across 6 episodes, you can catch a glimpse into the life of a young athlete striving to be the best in Australia. Watch these rising stars test themselves to their physical and psychological limits to reach their dreams.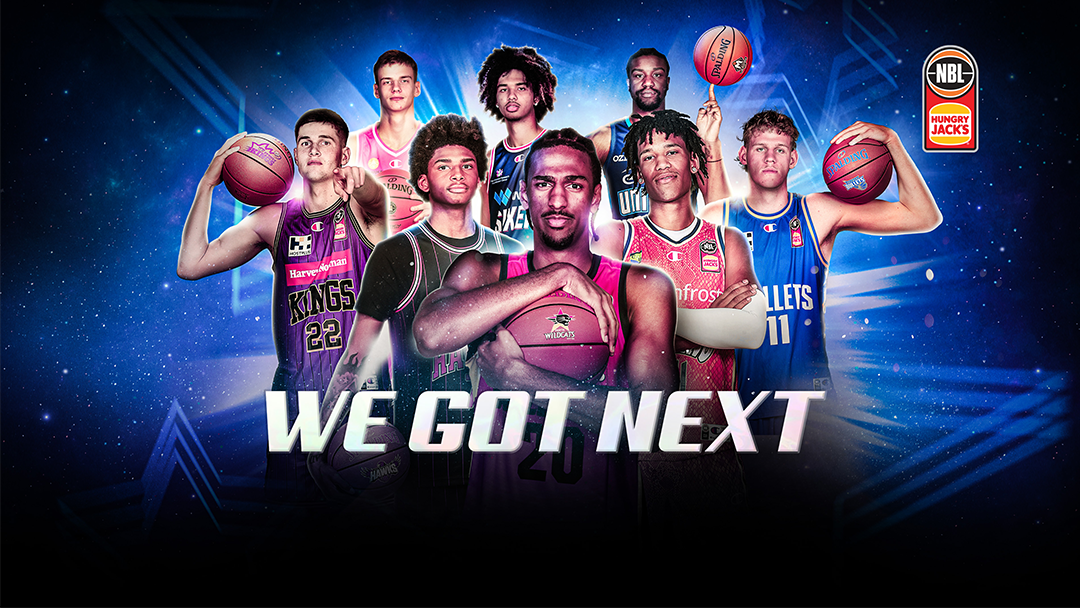 Catch the first two episodes now on 10 Play here and keep an eye out with more episodes to come.
Inside Sydney Kings: To Kingdom Come
Find the 2023/24 Hungry Jack's NBL Sunday Hoops Fixtures here
Learn more about how to watch Hungry Jack's NBL Sunday Hoops on 10 Play