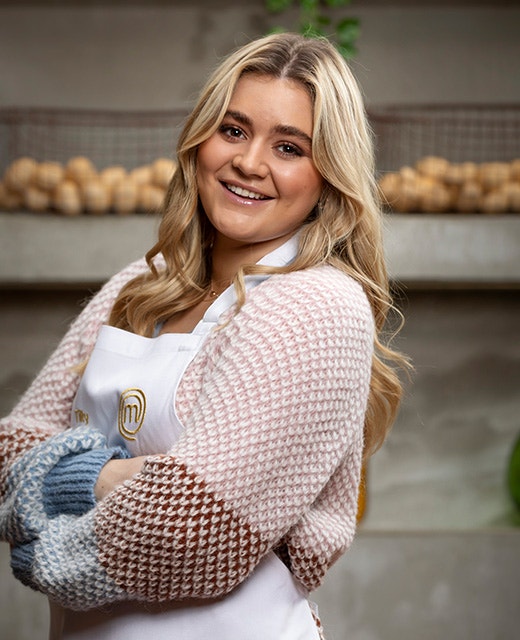 Tilly Ramsay
British TV Presenter
At just 19 years of age, Matilda 'Tilly' Ramsay has crammed a lot into life thus far, and with Celebrity MasterChef Australia now in her sights, she shows no signs of stopping.
Based in London, as the second youngest of five children to father Gordon Ramsay, multi-Michelin starred chef and internationally acclaimed television host, and mother Tana Ramsay, author, TV presenter and business owner, Tilly is a passionate and talented cook in her own right.
Alongside elder sister Megan, twins Jack and Holly, Mum and Dad and now two-year-old brother Oscar, Tilly presents the multiple BAFTA-nominated CBBC family cooking show Matilda and the Ramsay Bunch, which began in 2015. Her culinary skills and obvious sense of fun saw her pen her first cookbook, Tilly's Kitchen Takeover in 2017.
Tilly has made numerous television appearances over the years including, The F Word UK, Hell's Kitchen US, MasterChef Junior US and The Late Late Show With James Corden. In 2020 she led a group of adventurous teenagers to explore the Costa Rican jungle in Uncharted Junior, a much-anticipated collaboration with her Dad Gordon, spinning off from his hugely successful Gordon Ramsay's Uncharted series for National Geographic.
Well known for her vast following on social media, the UK's 2020 COVID-19 lockdown gave Tilly time to practise her TikTok skills, often roping in her dance-averse Dad! The viral posts were a much-needed source of entertainment, earning Tilly 9.5 million TikTok followers; whilst over on Instagram, she has 927,000 followers.
Dad Gordon has often been a tough task master in the MasterChef Australia kitchen, and now Tilly has made the trip Down Under to don an apron and test her skills behind the bench. The youngest of the 10 celebrities competing, Tilly won't be intimidated, nor let the pressure of her Dad having taught her everything she knows, become too much.
Whether her impeccable culinary lineage gives her an edge remains to be seen, but one thing's for sure, Tilly is here to have fun and has her sights firmly set on taking home the coveted trophy to show Dad!