The CommBank Matildas will commence their qualification for the Paris 2024™ Olympic Games on the West Coast after Football Australia and the Western Australian Government today confirmed Perth as the Host City of Group A of the Women's Olympic Football Tournament Paris 2024™ Asian Qualifiers Round 2 (Asian Qualifiers).
From 23 October – 1 November 2023, HBF Park will witness Australia take on some of Asia's best nations in Chinese Taipei, FIFA Women's World Cup-bound Philippines and IR Iran in a round-robin tournament.
October's Asian Qualifiers will mark a welcome return of the CommBank Matildas to the FIFA Women's World Cup 2023™ Host City for the first time since 2018, when Australia took on Thailand in a Friendly International prior to the 2018 AFC Women's Asian Cup. This year's Asian Qualifiers will also be the first-ever competitive CommBank Matildas international women's matches hosted in Perth.
Football Australia CEO James Johnson said that the awarding of Perth as the Group A hosts re-affirms Football Australia's commitment to providing all Australians with the chance to embrace a much-loved national team.
"The recent CommBank Matildas Disney+ docuseries has really highlighted the special connection this team has with its fans, and over the past two years we have been dedicated to ensuring as many of those fans can see the team live by playing matches in different cities and regions of Australia," Johnson said.
"With the support of the West Australian Government, we are delighted that we can bring more international football to Perth soon after the FIFA Women's World Cup™ and the CommBank Matildas for the first time in five years. From the pioneering Sandra Brentnall and Tracey Wheeler to current squad members Sam Kerr and Lydia Williams, WA has a rich tradition of producing CommBank Matildas and we hope that this experience encourages young girls and boys to chase their national team dreams and inspires new players to take up the game.
"As a FIFA Women's World Cup 2023™ Host City, Perth is set to witness some of the world's best footballers right on their doorstep and we are delighted to continue bringing more global women's football matches to WA with the CommBank Matildas in action in these vital Asian Qualifiers."
"I'd like to thank Premier Mark McGowan, the Western Australian Government and Tourism Western Australia for their support and enthusiasm for bringing high-quality football to WA," Johnson concluded.
CommBank Matildas' captain and West Australian superstar, Sam Kerr, said: "Everyone knows how proud I am to be from Perth and WA so to be able to come home again with my teammates will be a really special moment."
"West Aussies are big sports lovers and some of the best fans in the world, they bring amazing support for the teams that they love, and I know they will give us that same energy as we start our Olympic qualification."
WA Premier, Mark McGowan, said: "My Government is incredibly proud to welcome the Matildas for three huge days of women's football here in Perth.
"The dust will have barely settled on Perth's FIFA Women's World Cup matches when the eyes of the world once again fall on Western Australian, as the Matildas compete in three Olympic Qualifier matches and fight to secure their ticket to Paris 2024.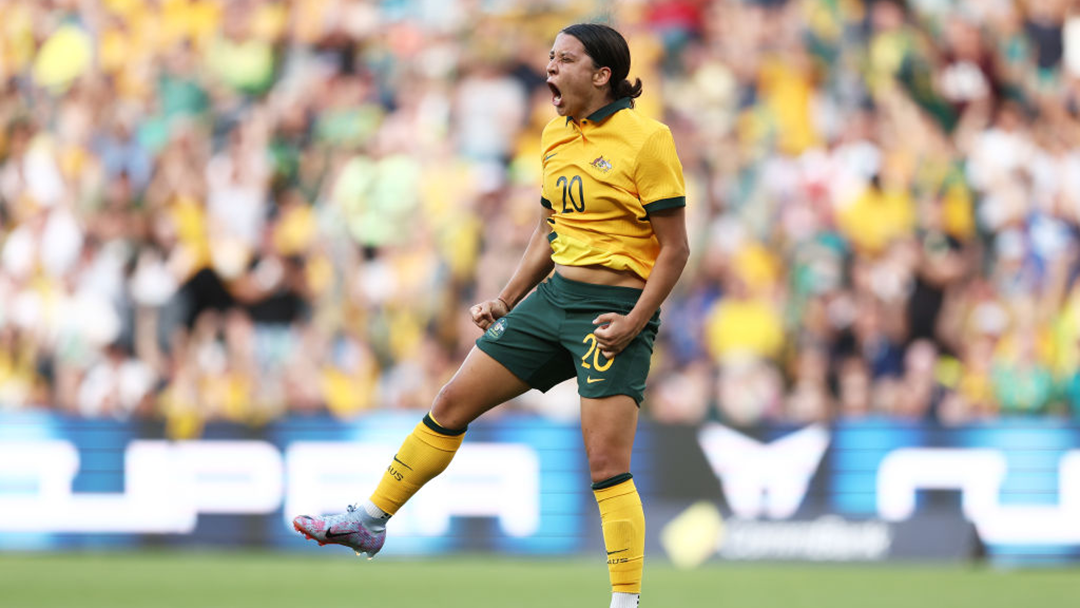 "Perth-born Matildas captain Sam Kerr is a global football superstar and truly a sporting icon – she's an incredible role model for Western Australians and we can't wait to welcome her back to her home ground."
The Asian Qualifiers will see six matches played across three different match days with the CommBank Matildas commencing their qualification campaign against IR Iran on 26 October 2023. Three days later they will meet the Philippines on 29 October, before concluding their group match play against Chinese Taipei on 1 November.
Groups B and C will also complete their qualifiers during the same period with the three group winners and the best-ranked runners-up progressing to Round 3. Round 3 will take place on 24 and 28 February 2024 with the winners of the two home-and-away series bound for Paris.
The Paris 2024™ Women's Olympic Football Tournament will be held from 24 July to 10 August 2024 across France featuring 12 nations competing for the coveted Olympic Gold Medal.
Ticketing information, kick off times and broadcast details will be confirmed in the coming weeks.
CommBank Matildas fixtures LIVE and free on 10 Play
The CommBank Matildas' three matches will be broadcast on Network 10 and streamed live on Paramount+