"I'm really excited to kick off 2023 at the Cup of Nations," she said. "It will be really good preparation for us leading into the World Cup this year in July."
While she is looking forward to all of the games, she echoed her teammate Cortnee Vine's response when asked what game, in particular, she was pumped for.
"I'm really looking forward to playing against Spain, because we played them recently last year," she responded.
"It wasn't our best result, so hopefully we can be better this time and come out on top."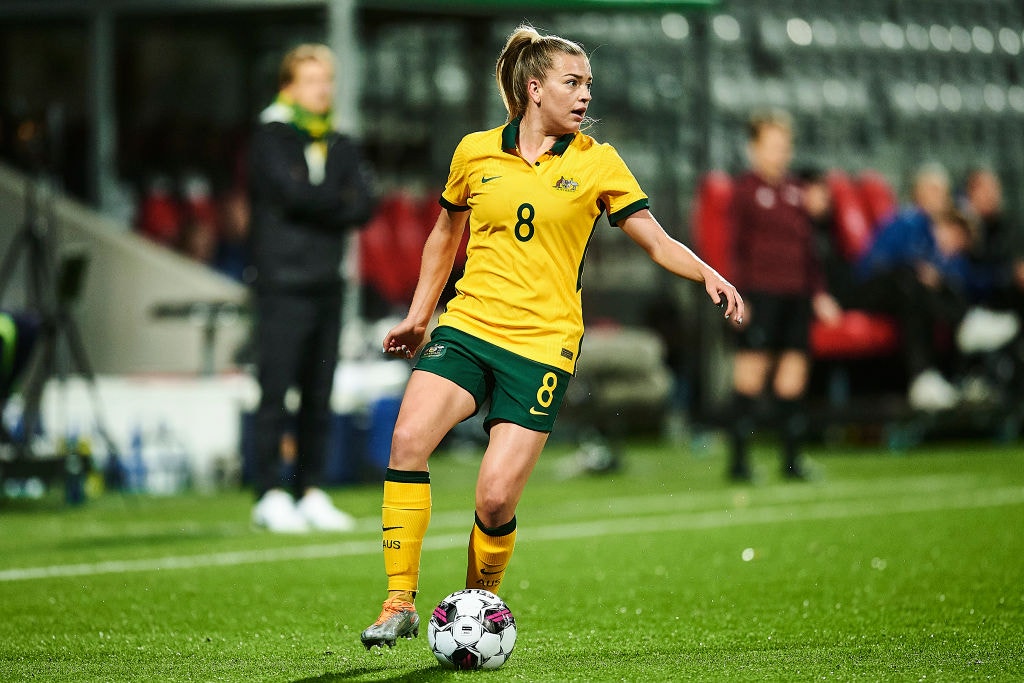 Grant recently signed a new contract with Swedish club Vittsjö GIK. She has spent the last two years abroad, first playing alongside CommBank Matildas goalkeeper Teagan Micah at FC Rosengård before making the switch to Vittsjö last year.It has been a successful two seasons overseas for Grant that has helped her become a regular name in CommBank Matildas starting lineups in the absence of regular right-back, Ellie Carpenter, through injury.
"I think playing abroad has helped build my confidence and really cemented my resilience," Grant said.
"I haven't had it easy – there have been some tough times playing overseas – but it's really set me up for this year.
"There are going to be a lot of challenges, but I feel ready to face them – and put my best foot forward going into the World Cup."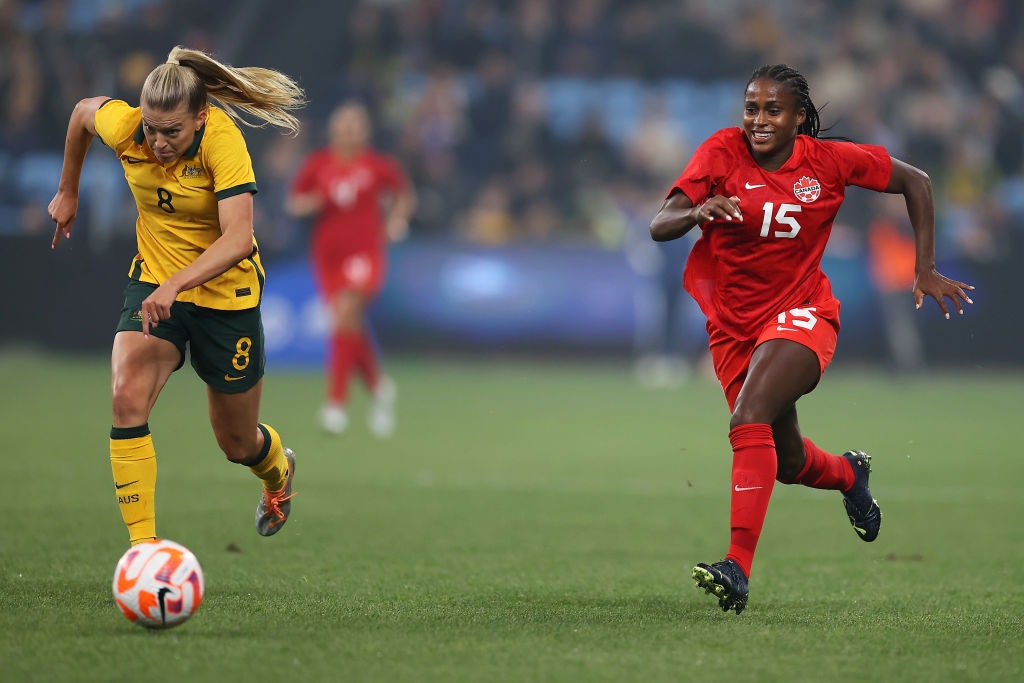 The Swedish football season runs from March to November, meaning that Grant has been able to spend the last few months in Australia, refreshing and recharging with family.
She spoke about how vital that was for her heading into 2023.
"I've really enjoyed having my break," she explained.
"I'm feeling refreshed and raring to go. I'm looking forward to getting started with the girls."
In terms of the year ahead, her goal is straightforward – be there, in the squad, in July.
"My major goal would have to be being part of that World Cup team in July," she said.
"That's every kid's dream – to play at a World Cup – and to do it on home soil would be even more special."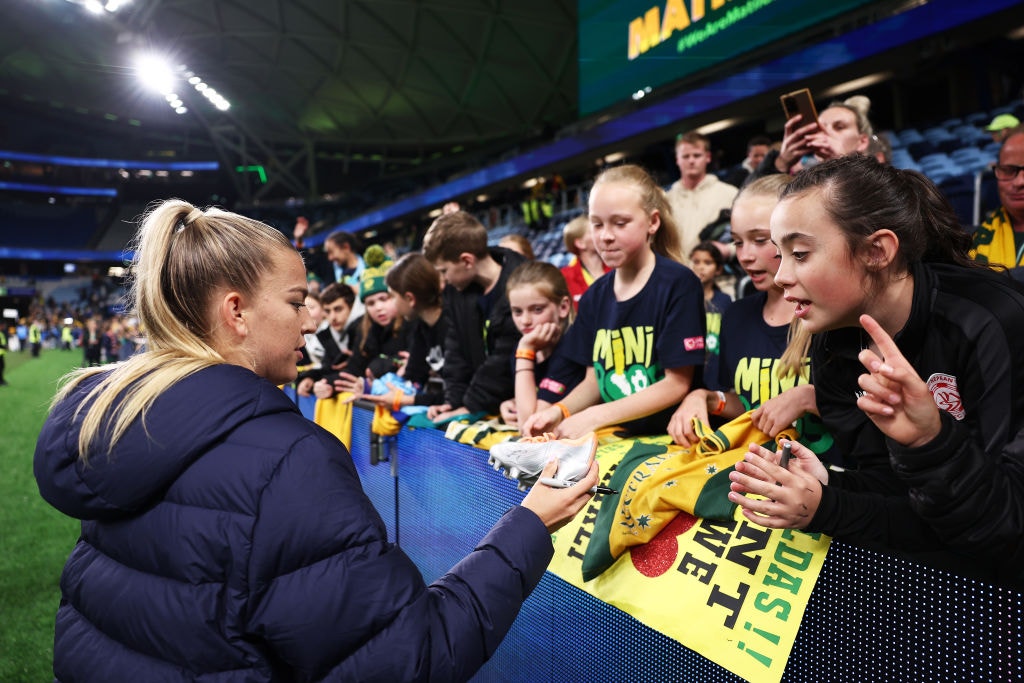 Off the pitch, her goals are even more simple.
"I play my best football when I'm happy, so I just want to keep doing things that make me happy," she smiled.
"Hopefully that shows on the pitch."
Credit: Football Australia
Check out the Cup of Nations Fixtures
Cup of Nations: Ultimate Guide
'Cup Of Nations' Returns Ahead Of FIFA Women's World Cup 2023™