On Sunday, December 3 at 7.30 on 10 and 10 Play, the new season of The Bachelors Australia will premiere, featuring three new Bachelors: Wesley Senna Cortes, Ben Waddell, and Luke Bateman.
Joining them on this journey of first dates, group dates, tears, pashes, and rose ceremonies will be 24 of Australia's most eligible bachelorettes, hoping that sparks will fly.
Meet the Bachelorettes for Season 11 of The Bachelors Australia:
Aarthi, 29, NSW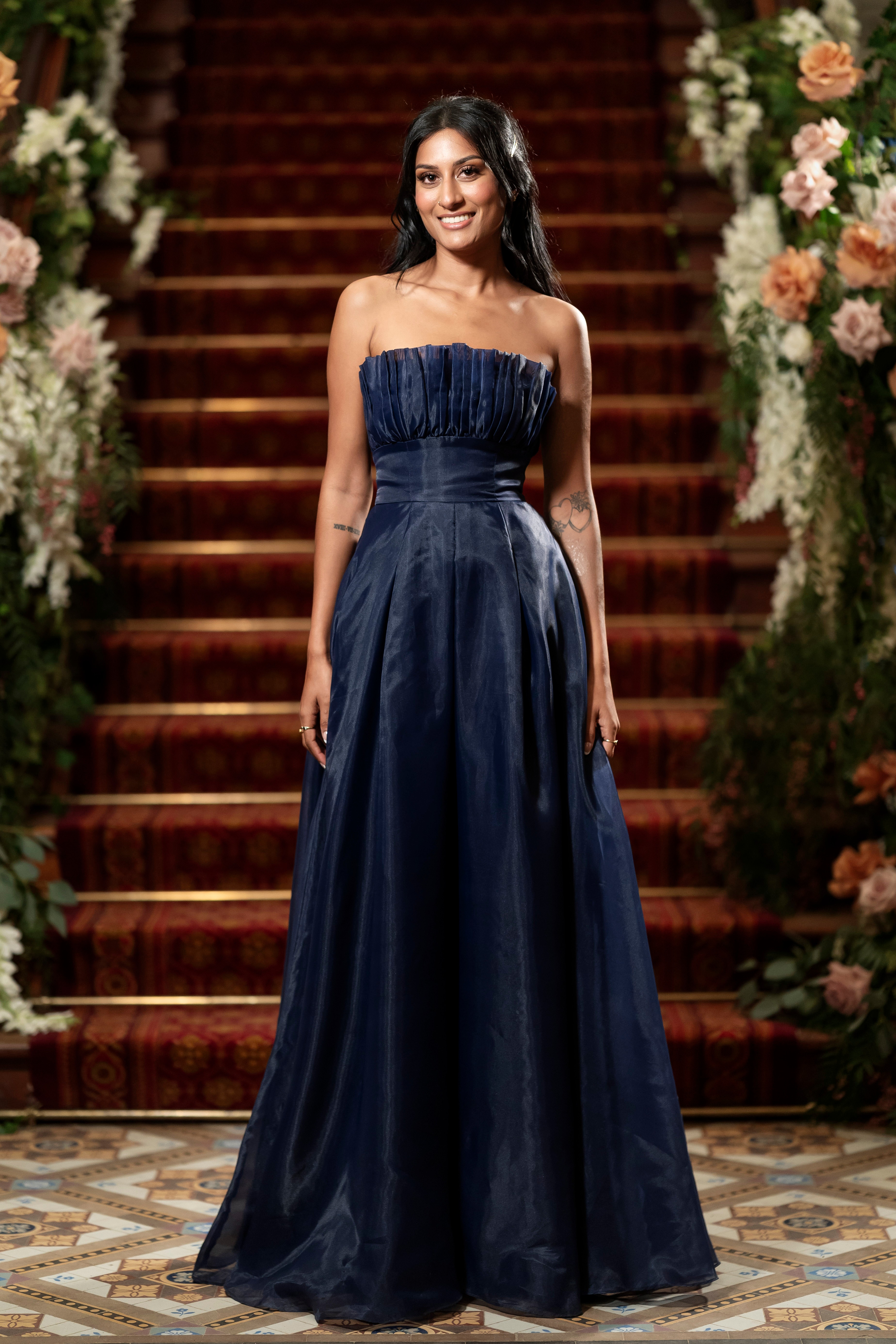 Proud of her Sri Lankan heritage yet embracing the liberties of her Australian upbringing, Aarthi is a quirky, creative and humorous Sydney native who's always up for an adventure and isn't afraid to get her hands dirty. "Being a second-generation South Asian Australian girl who is trying to live the life I desire but understanding that my family and culture have different expectations. It's hard to find a balance that works, so that is the biggest obstacle I have had to overcome in my life."
When asked what she has to offer a potential partner, Aarthi said, "I have a lot of love, compassion, fun, and adventure - all the cheesy things. Mostly, I want to offer my potential partner the kind of love that I give to my most cherished best friends."
Amelia, 25, NSW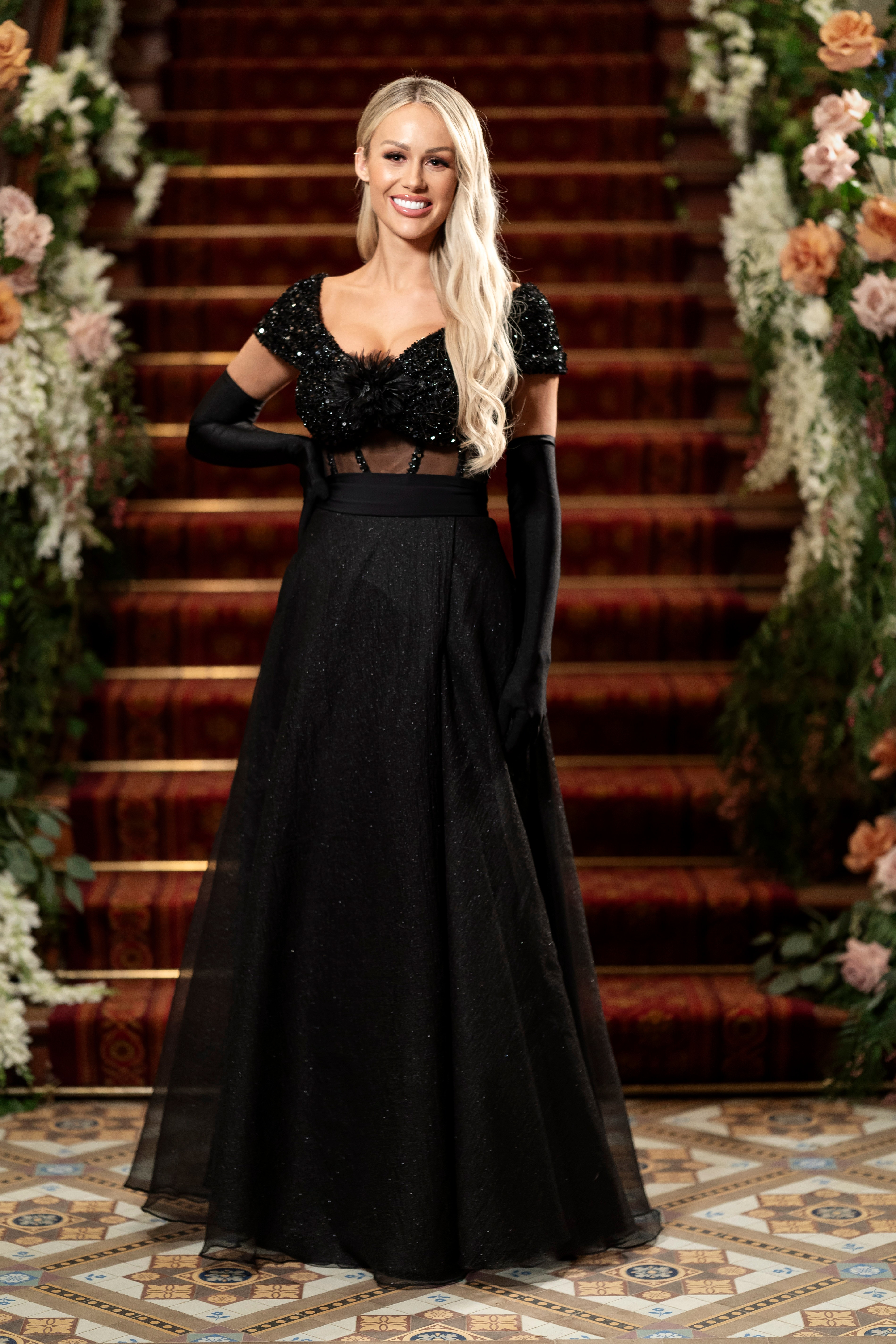 Fitness enthusiast Amelia admits that she can be a little "unpredictable" when her emotions take the driver's seat. While her early twenties were a time of exploration and self-discovery, she's now committed to finding her life partner and settling down. Having grappled with doubts in past relationships, she's set on being certain about her next partner.
"I don't believe there is only one person out there for you," Amelia said, "but I do believe there are people that intertwine and connect with your soul on a deeper level than other people ever can. It's very rare."
Anastasia, 32, VIC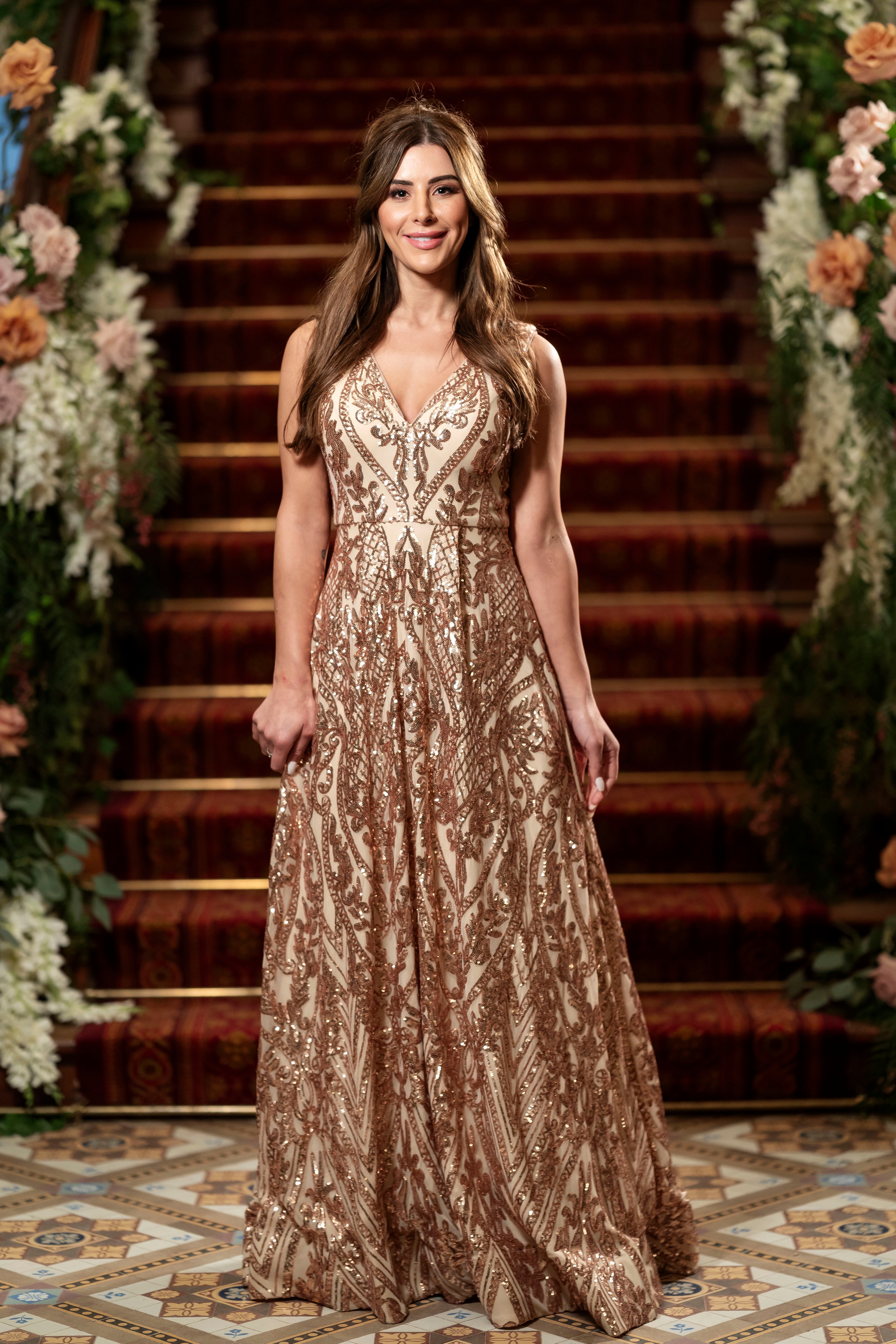 Growing up with parents who've shared a loving relationship since they were 14, Anastasia aspires to find a love story as enduring as theirs. Anastasia is ready to write the next chapter of her love story and hopes to find a man who truly appreciates her for who she is. When asked what her relationship dealbreakers are, Anastasia said, "Drama, gaslighting, lying, insecure men who then need validation from another woman, unhygienic, judgemental and controlling."
As for why she thinks she is still single, Anastasia explained, "I had no interest in dating, I wanted to focus on my daughter and work and just didn't feel the need to have a man around. I don't like meeting people via social media, only if I'm out for dinner and meet in person but I am also quite a homebody."
Angela, 36 VIC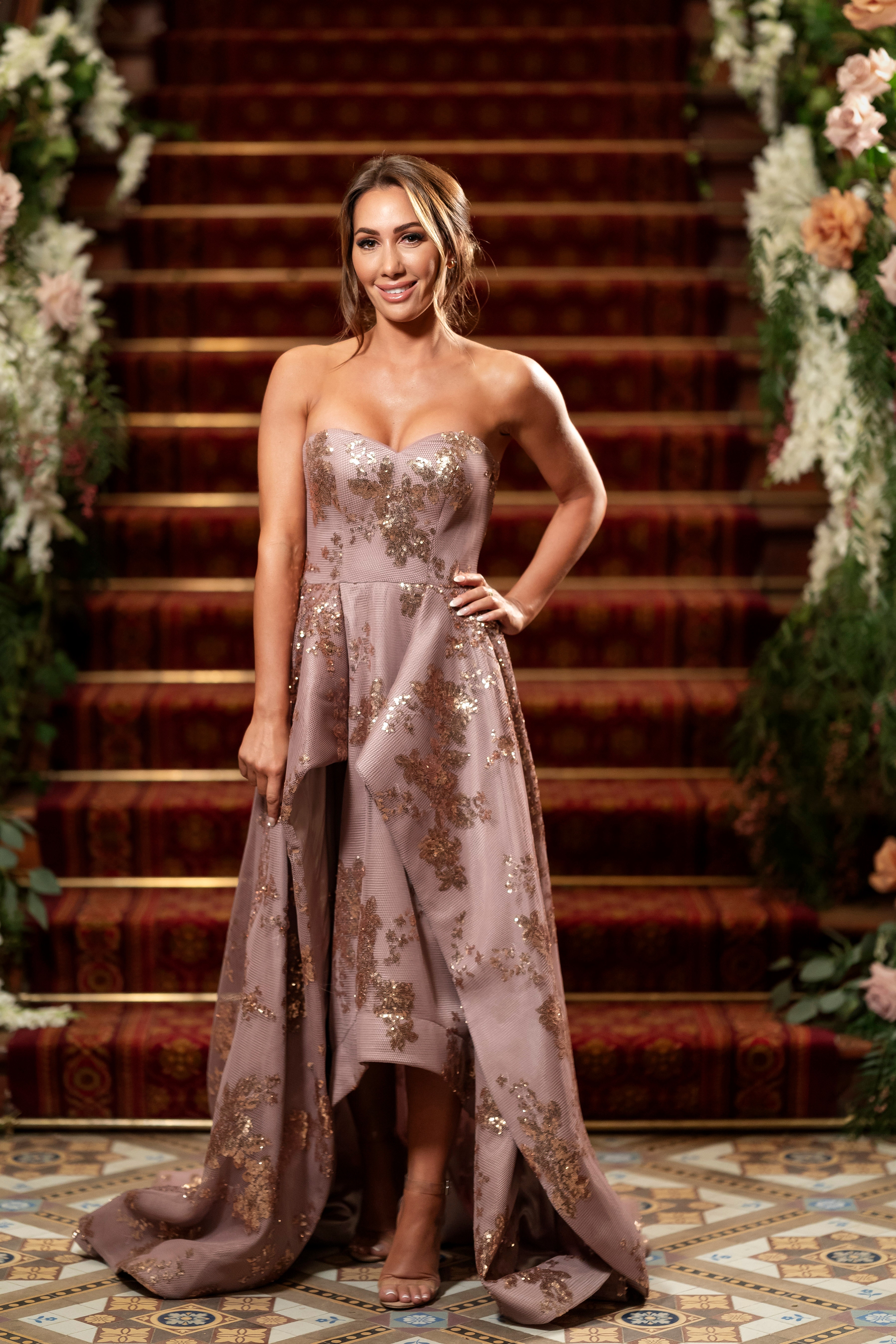 Angela is a youthful and adventurous 36-year-old who values old-school traditions and dreams of becoming a loving mother. She takes pride in her Italian heritage and draws inspiration from her parents, who have shared a lasting marriage of 45 years. Their commitment through thick and thin has instilled in Angela the belief that love can endure any challenge.
When asked to compare her love life to a rom-com, Angela said, "He's Just Not That Into You but it's the other way round! I have had a lot of pursuers, but I just have not felt anything in years."
Angie, 33, VIC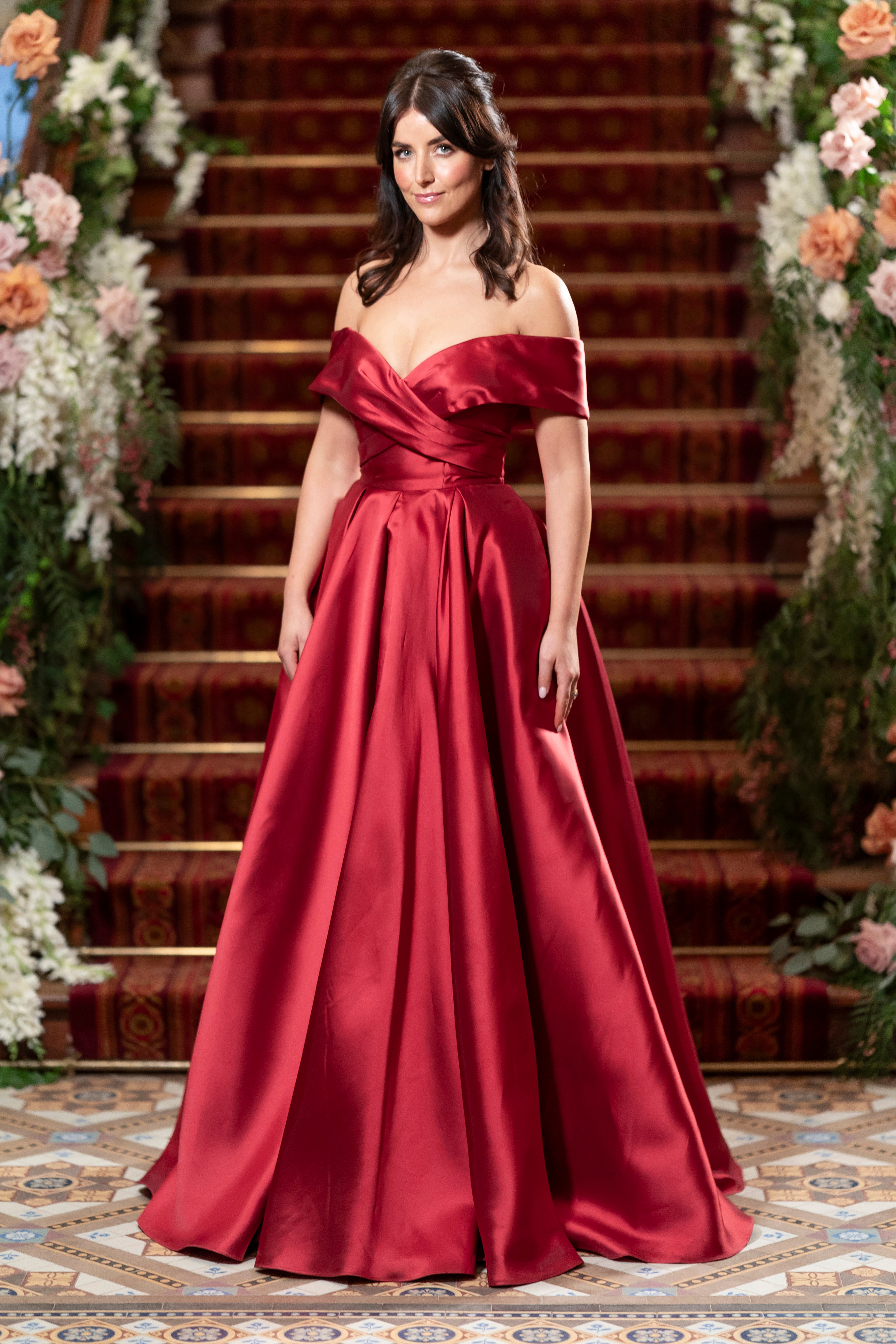 Angie's nomadic spirit has led her on a journey of constantly changing locations and jobs, never staying in one place for too long. A first-generation Australian with Greek roots, adding a vibrant cultural blend to her personality. She's longing for a travel partner, someone who shares her adventurous spirit and ideally, resembles her ultimate celebrity crush, The Rock.
Having been formerly engaged, Angie understands the importance of finding the right match. She's now on a quest for love, hoping to discover her forever person. When asked if she believes in love at first sight, Angie said, "Yes, because I have experienced it. Through friendship and when I met my niece and nephew for the first time. An intense feeling and connection came over me. True love does take time and understanding but love is all around."
Brea, 25 QLD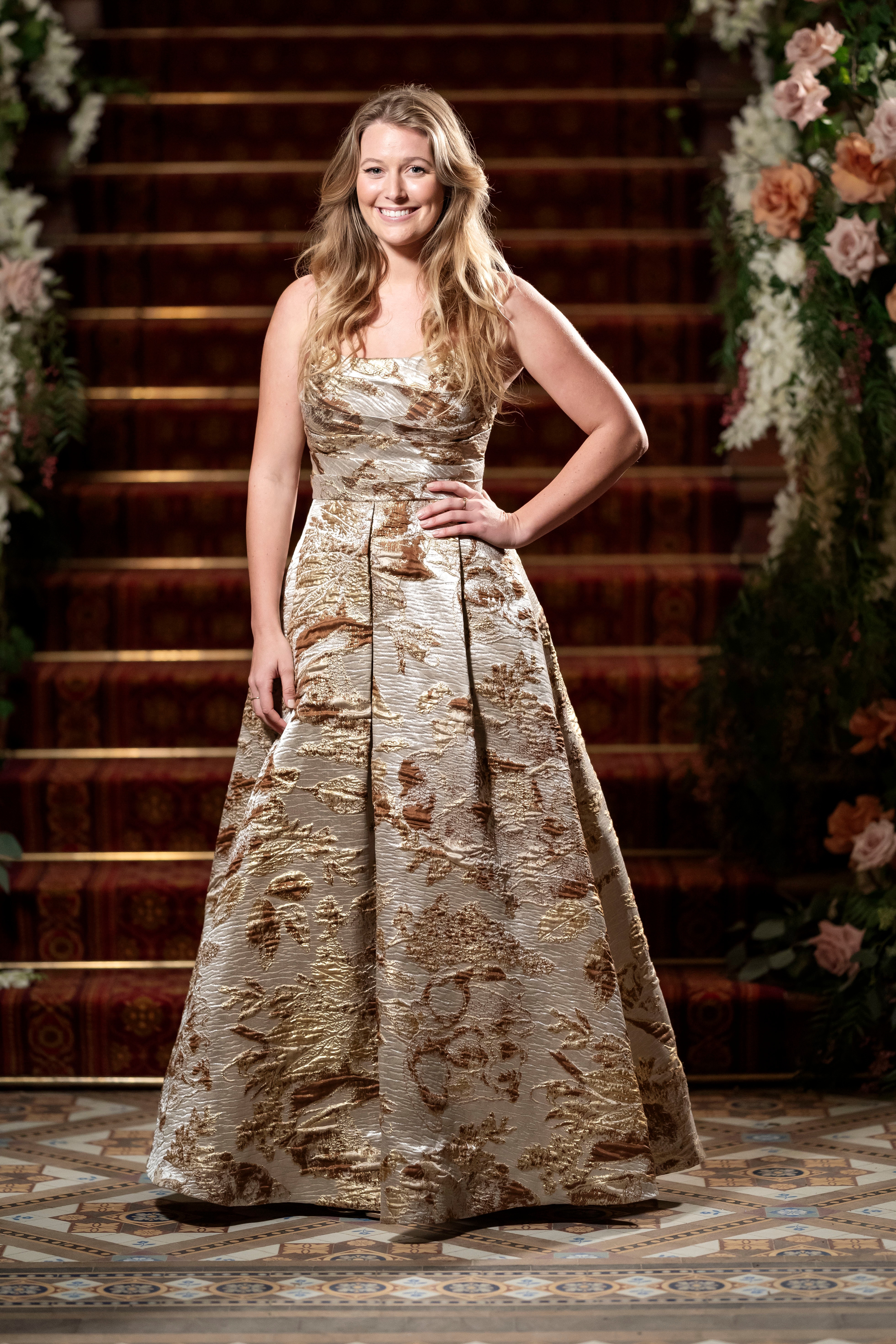 Brea is a down-to-earth country girl with a deep love for the great outdoors. Whether it's camping under the stars, exploring the ocean's depths through free diving and spearfishing, or riding the waves on her surfboard, her heart belongs to nature. "I really want to get better at spearfishing, but I lack the confidence.," she added.
When asked about her relationship deal breakers, Brea said, "If they don't compromise or put as much effort in as I do. I want to feel like they want me and that I'm not a burden on them. I also find it really unattractive if they are lazy and unmotivated or aggressive with a controlling nature."
Caitlin, 25, VIC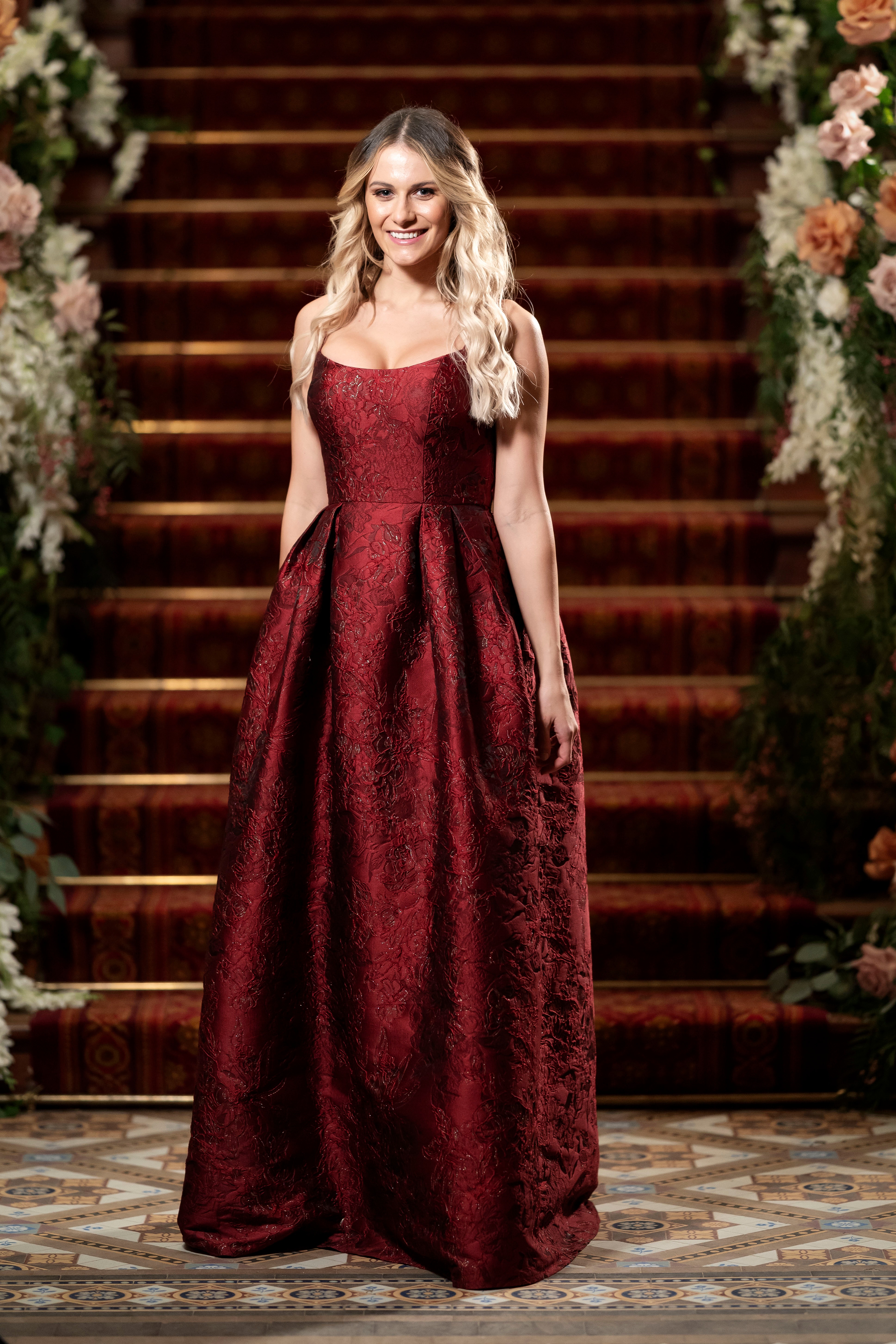 Caitlin is an unapologetic romantic who believes that love should be as grand as the movies she's grown up watching. She's never been one to hold back her emotions, wearing her heart on her sleeve for all to see. Now, at a point of security in her life, Caitlin is ready to embark on a journey to find her own happily ever after.
When asked what she has to offer a potential partner, Caitlin said, "I'm hilarious! My dad jokes are to die for, but in all seriousness, I'm loving, and nurturing and want to grow with my partner and create a loving family life."
Carla, 23, NSW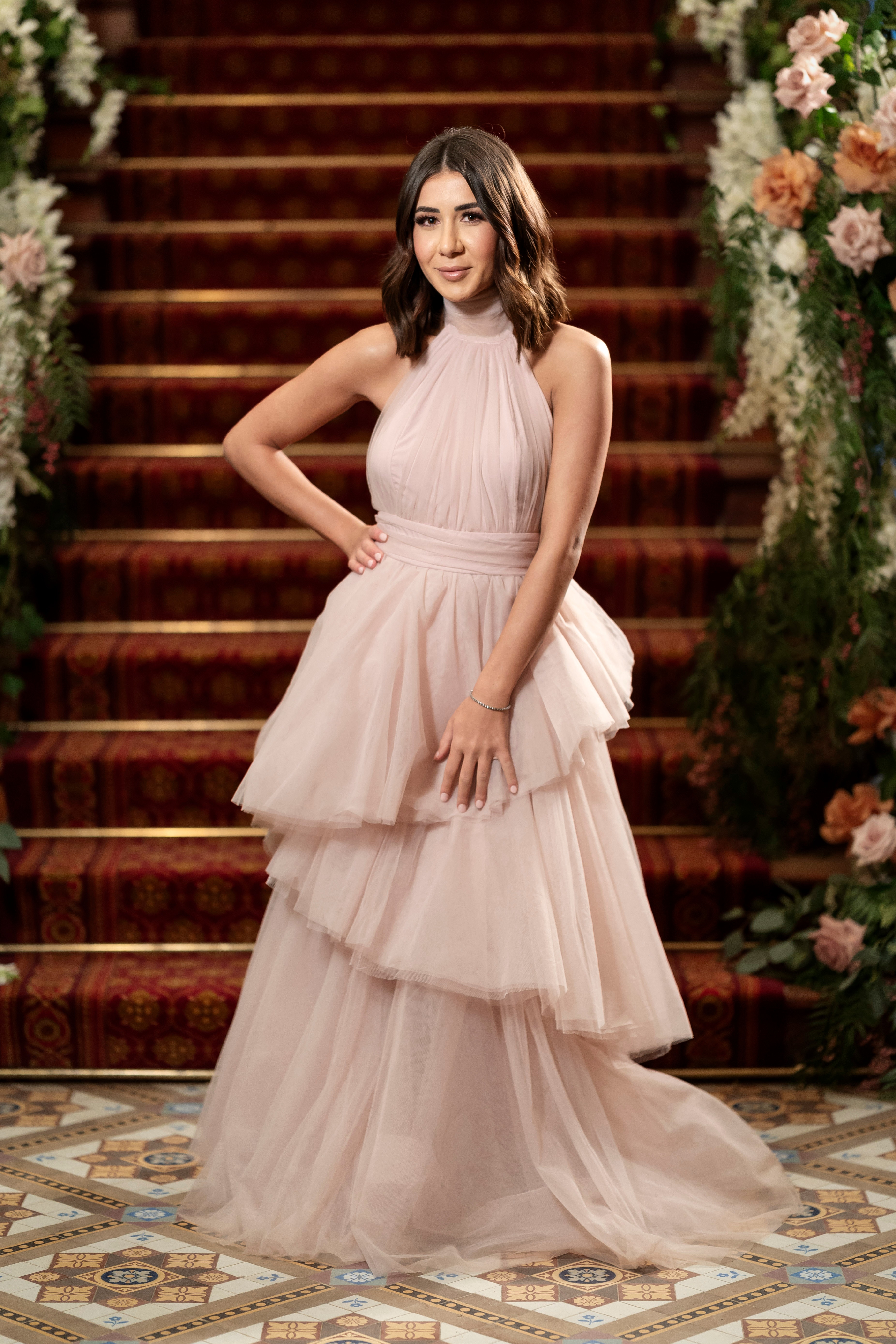 Strong-minded and fiercely independent, Carla exudes self-assurance and speaks her mind without hesitation. She's unapologetically driven and unafraid to go after what she wants, even if it means ruffling a few feathers along the way.
"I have never been in a labelled relationship," Carla said. "I have been with guys who haven't been the one but would classify them as situation-ships that I haven't been successful with, so there isn't a single person that I would classify as a significant person to me. From my knowledge, I would say I have felt some degree of love once before. I had a wave of emotions that made me feel that they were the one, but it wasn't quite right."
Chrystal, 25, VIC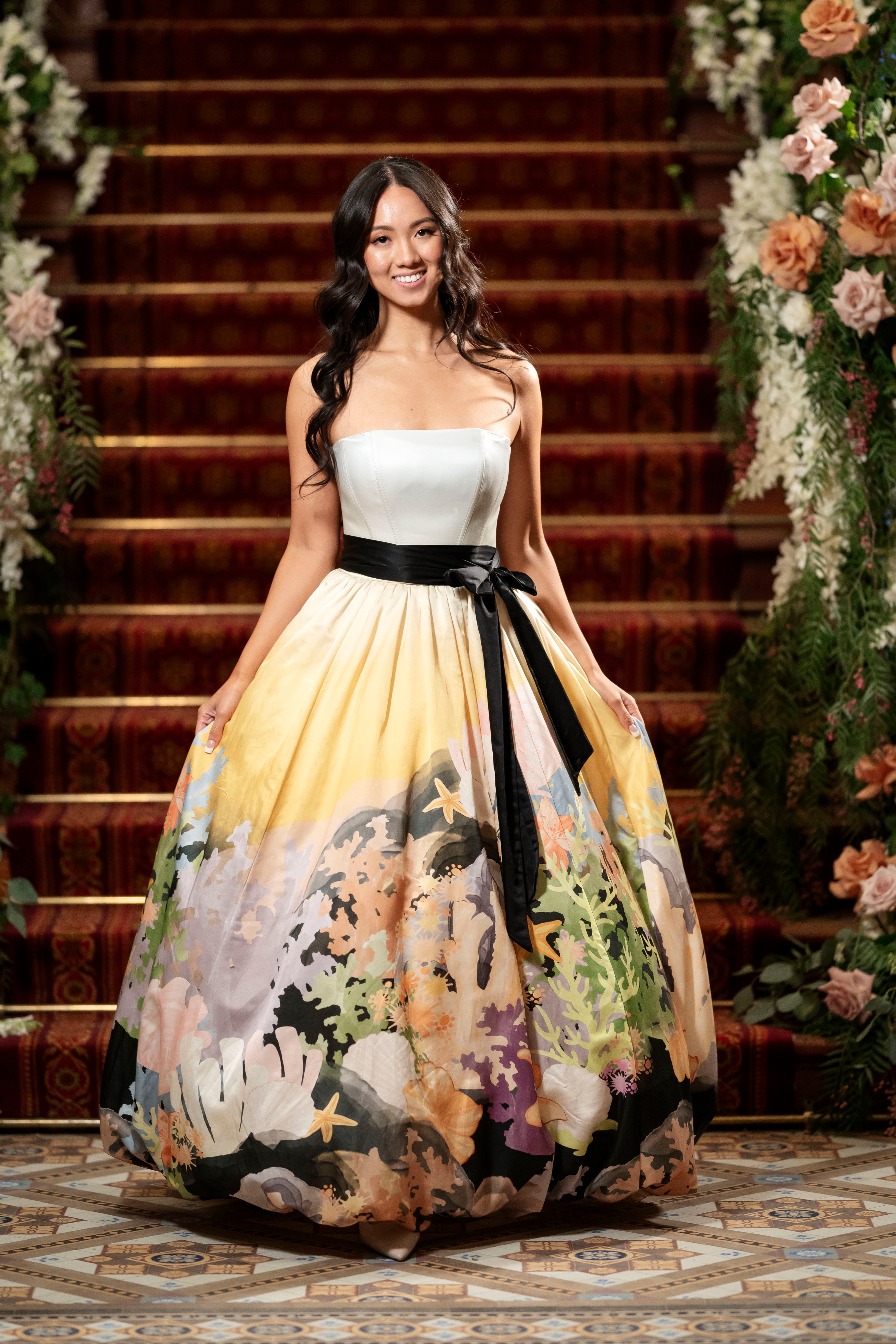 Hailing from a traditional Cantonese family, Chrystal's journey has been shaped by her father's strict values, especially when it comes to dating outside her race. The vivacious 25-year-old brings a burst of energy wherever she goes. By day, she's a data whiz, but her true passion lies in the world of professional roller skating. Chrystal is an open book when it comes to matters of the heart, and her quest for love is one of her top priorities.
"Growing up as a Chinese girl in a Western society was never easy for me and has come with many challenges," Chrystal said. "As a child, I would be confused with the different cultural norms and wasn't sure what was right when in reality, there was no right or wrong answer.
"I've always loved watching The Bachelor and thought it would be a once-in-a-lifetime opportunity to explore a romantic relationship and potentially end up with the right person."
Dana, 25, NSW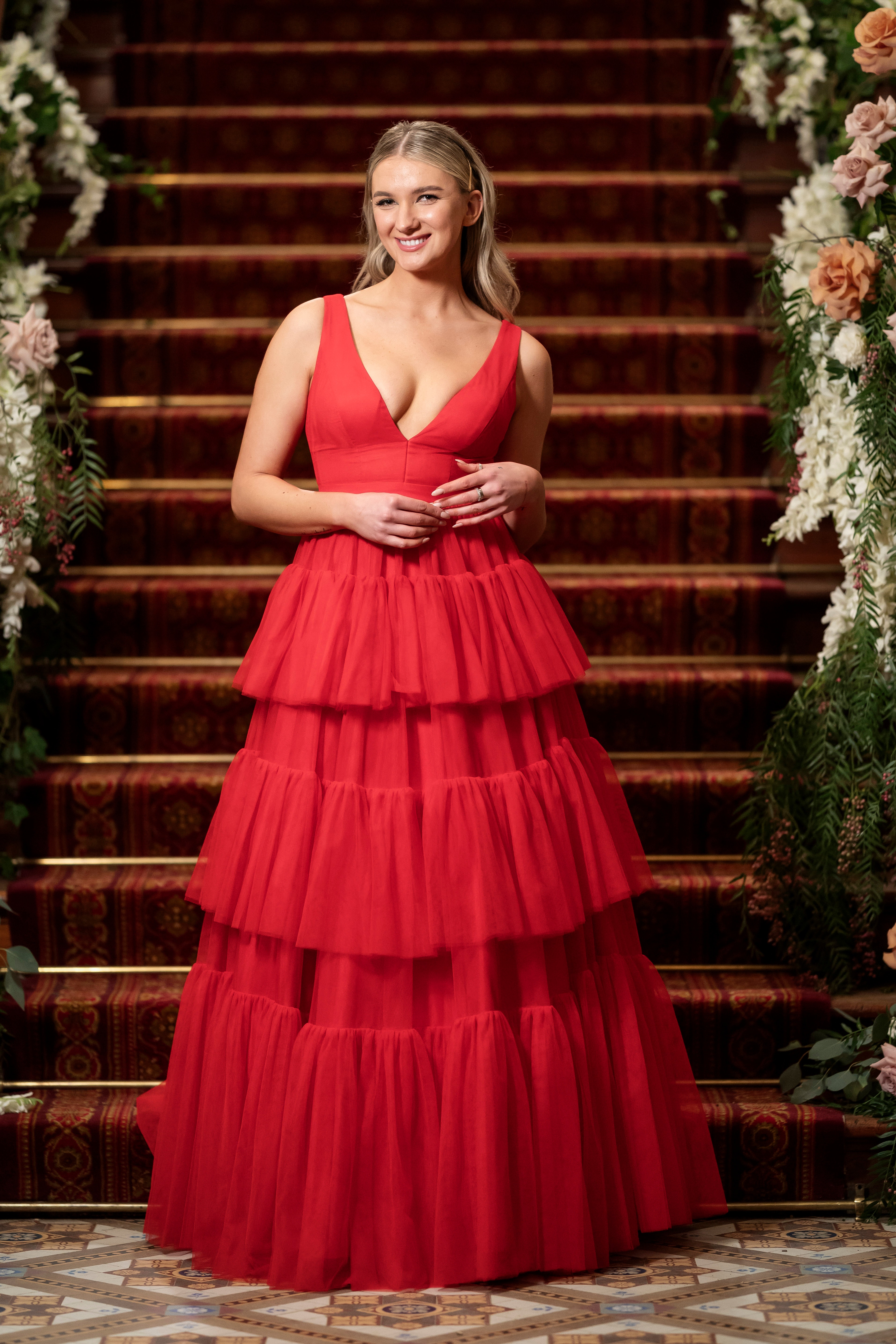 Dana is a determined and goal-oriented individual. Her unwavering focus and determination led her to drop out of high school, opting for home-schooling to pursue her dream of winning the Olympics in snowboarding.
When asked why she applied for The Bachelors Australia, Dana said, "I've moved to a few different countries and have never really felt at home in any of them until I found people who feel like home. I'm looking for someone to feel like home to me."
Ellie, 29, WA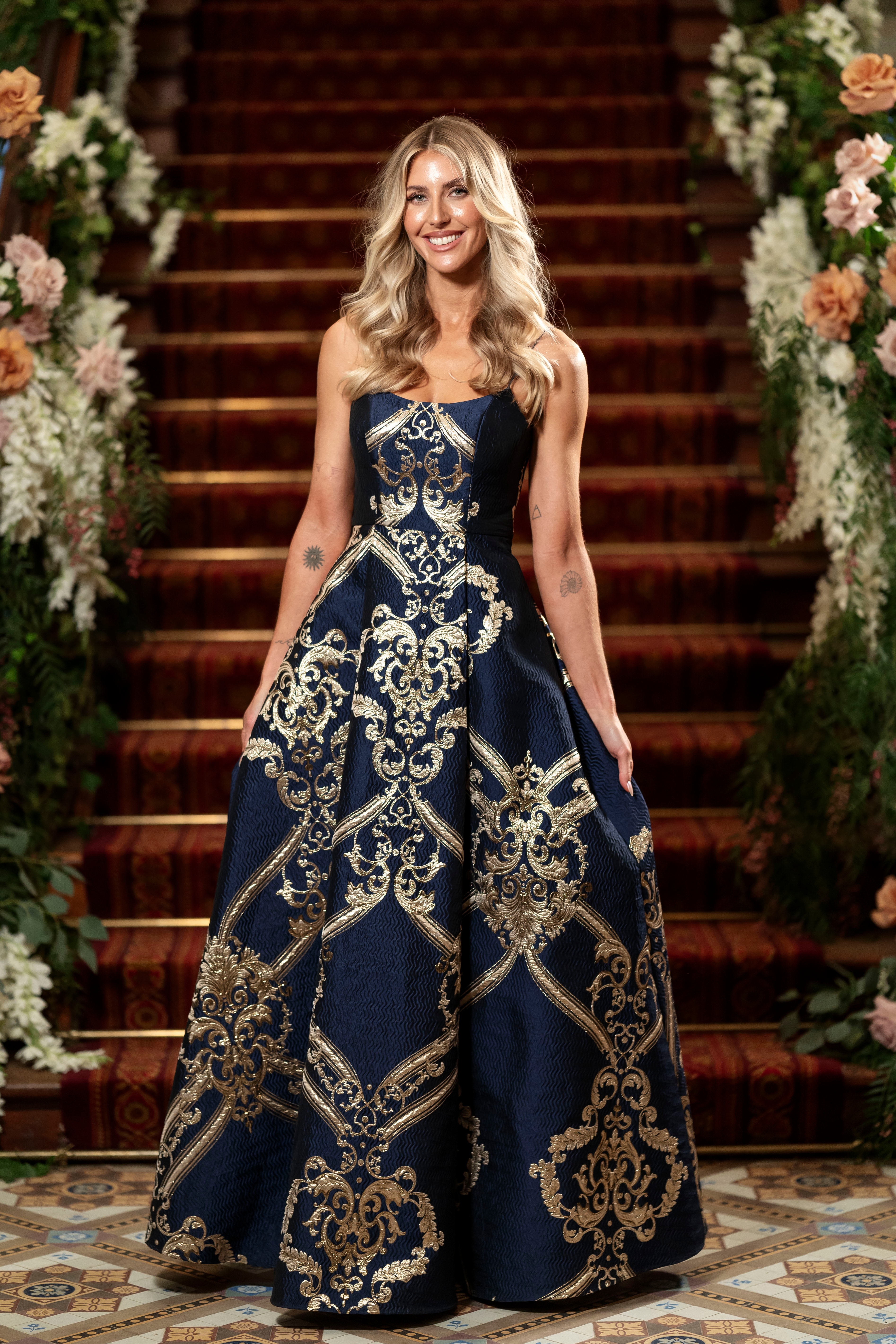 Described by her friends and family as passionate, spontaneous, and loving, Ellie hails from Western Australia but now calls Byron Bay home. Ellie has a unique charm that seems to make men fall in love with her, though she's not quite sure what it is. As she approaches 30, Ellie's eager to start a family and settle down with someone special to share life's adventures.
"I have been told by more than one family member that 'this was always going to happen to you', because I have always loved watching The Bachelor and I am such a soppy, romantic girl," Ellie said. When it comes to relationships, her dealbreakers include, "Disloyalty, emotionally immature or closed off, not driven or flaky (I want a man who knows what he wants and isn't afraid to communicate that). I'm done with wishy-washy 'let's just see where it goes' men."
Evangeline (Evie), 29, SA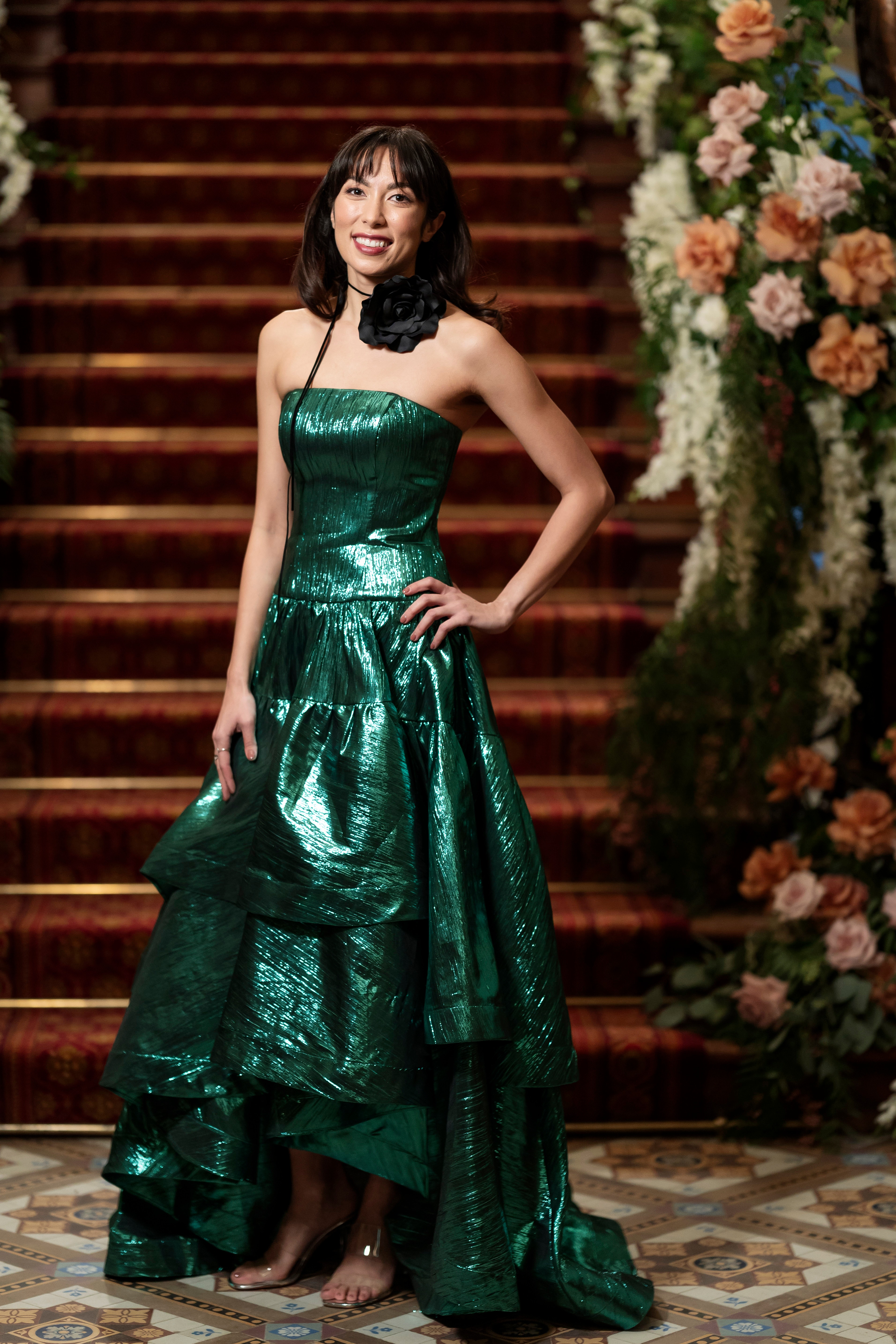 With a diverse heritage that blends Portuguese, Chinese, German, and English roots, Evie embraces her multicultural background. Despite her charismatic social side, she's a bit of a tomboy at heart, preferring the thrill of playing sports over idle gossip. Following the emotional turmoil of her last relationship, her biggest fear is ending up alone.
"I do not necessarily believe in love at first sight but definitely a spark at first sight," Evie said, "which I refer to as that initial feeling when you meet somebody and connect immediately, and even a cheeky smile is exchanged. My experience of love is that it takes time and nurturing to develop and grow."
Holly, 27, NSW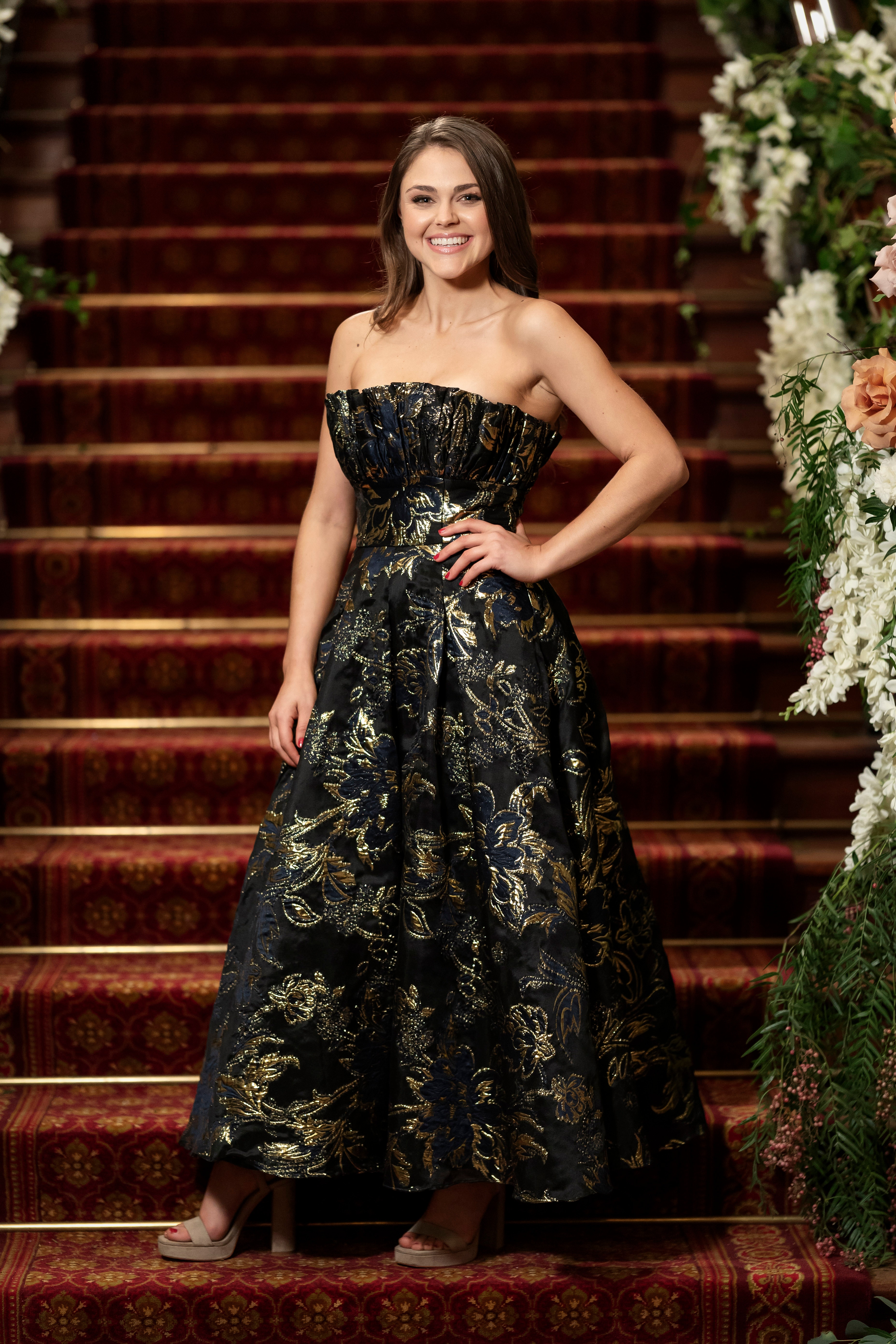 Holly is a vibrant and outgoing force of energy with an insatiable zest for life. Her heart beats for environmental conservation, and her current job involves categorising animals based on their status, from endangered to extinct. Holly hails from an active family with four siblings and four half-siblings, where she takes on the role of the oldest. Her father's impressive journey from a two-time Olympic gold medallist to a successful business entrepreneur has left an indelible mark on her upbringing.
When asked to describe herself in five words Holly said, "Can't reach the top shelf."
Holly's approach to love has always evolved from friendships rather than conventional dates. She's drawn to men with a deep sense of passion and values security, detesting constant reassurance-seeking.
Jade, 27, QLD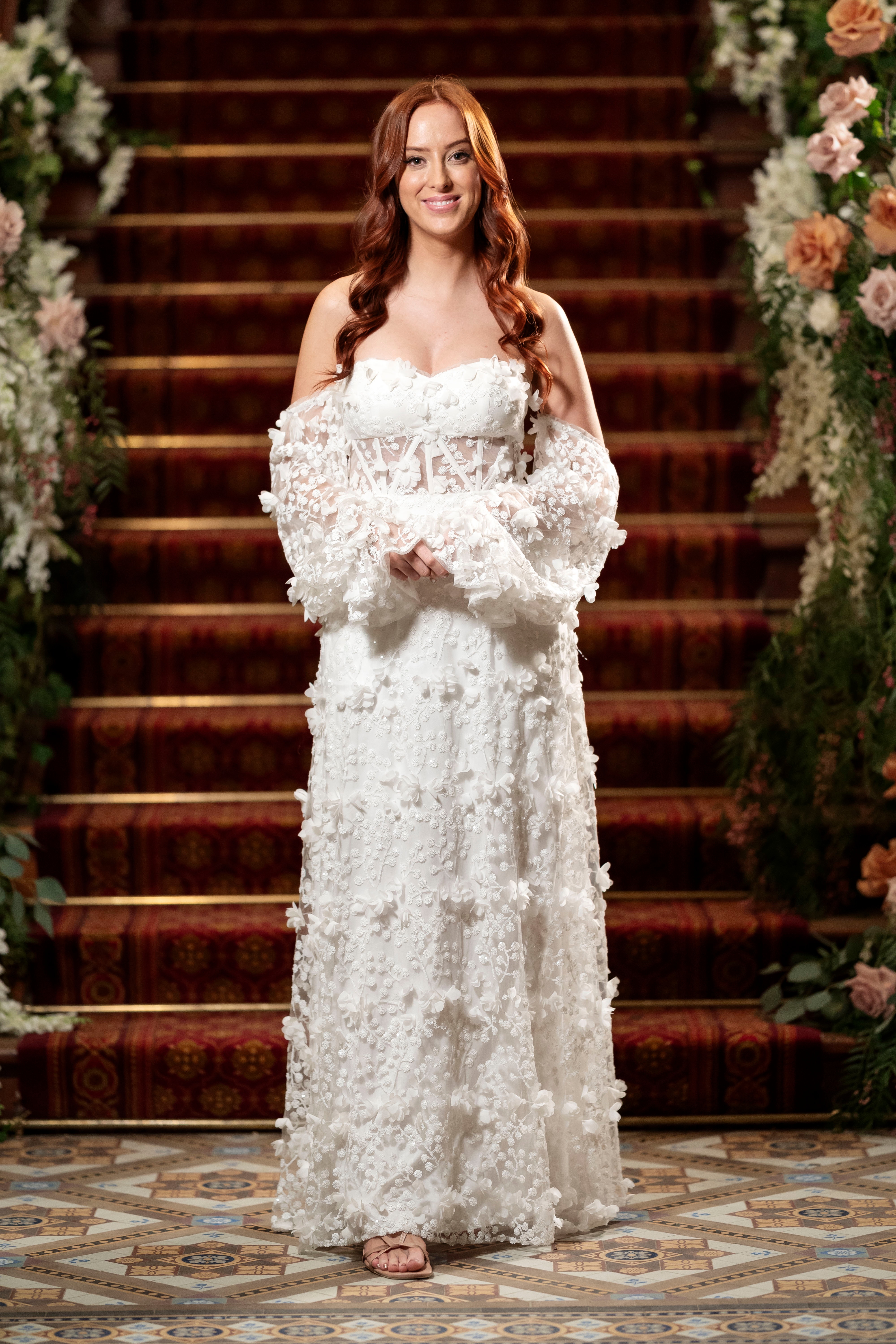 An interior designer who thrives on passion and curiosity, Jade is all about embracing each day to the fullest, seeking chaos and fullness in her life. From globetrotting adventures to pushing her boundaries, Jade is always up for trying something new.
"I'm a secure and confident girl, I have built such a beautiful life on my own and have a hunger for life and love in abundance," Jade said. "I'm empathetic and enthusiastic for life and naturally become a bit of a cheerleader for the person I love. I'm excited by life so I'd hope my next relationship is filled with lots of passion, giggles and adventures."
Kristen, 32, QLD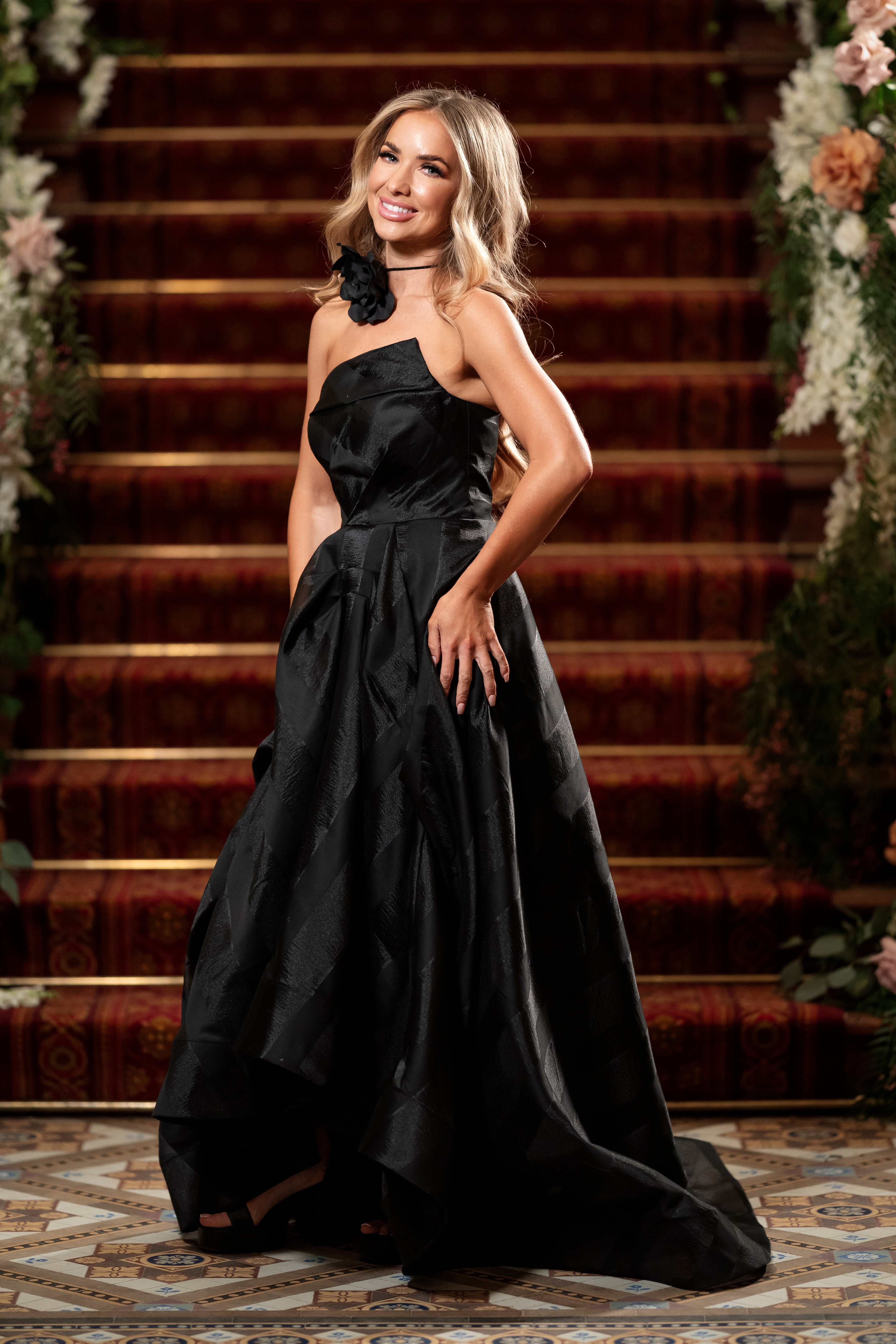 Kristen is one of Australia's top female tattoo artists who has fought her way to the pinnacle of her profession in a male-dominated industry. Laughter is paramount to her, and she has a knack of not taking life too seriously, even in the face of challenges. Kristen cherishes her role as a mum to two little boys, spending her weekends indulging in adventurous activities like surfing, skating, and hiking with them.
"My proudest achievement to date? Well, I'm not sure if it's an achievement but more so two beautiful blessings," Kristen said, "My children are what I am most proud of. They have taught me true, unconditional love. I was also just crowned the best tattoo artist on the Coast which has been pretty gosh-darn exhilarating."
Lana, 36, NSW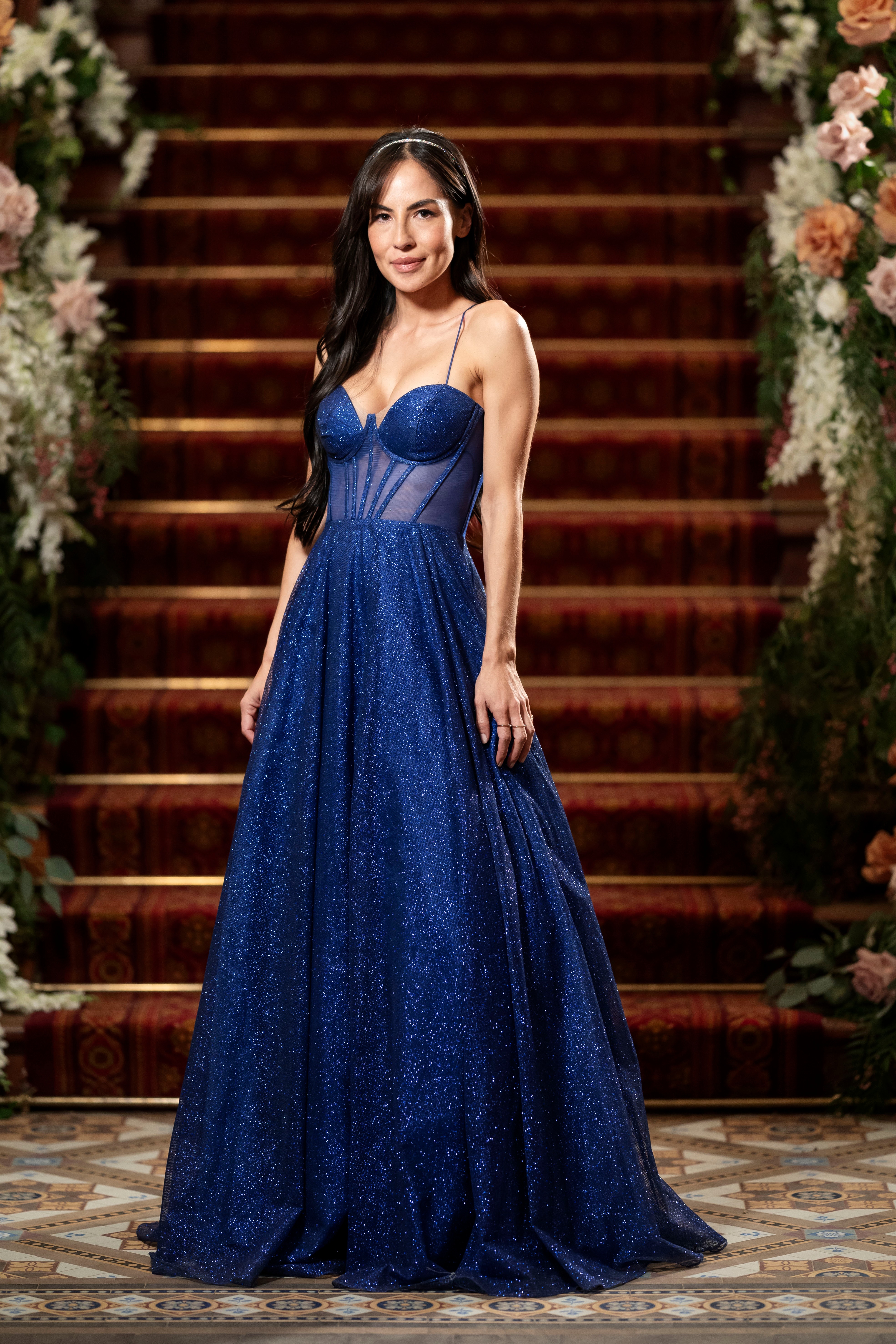 Lana is a vivacious 36-year-old with an insatiable love for cooking, health, and all things culinary. Her social, kind, and confident nature ensures that laughter is a constant companion in her life. Lana is on a relentless quest to keep life exciting, fearing the prospect of reaching 60 without a partner to share her adventures.
"I was born and raised in Sydney, however, I do come from a Chinese/Russian background. In my family, I have one sister who is a year younger than me, and my super mum," Lana said. "My dad passed away when I was 18 and it's been the three of us ever since. We were very fortunate that my father worked hard to provide for us."
Lisa, 23, NSW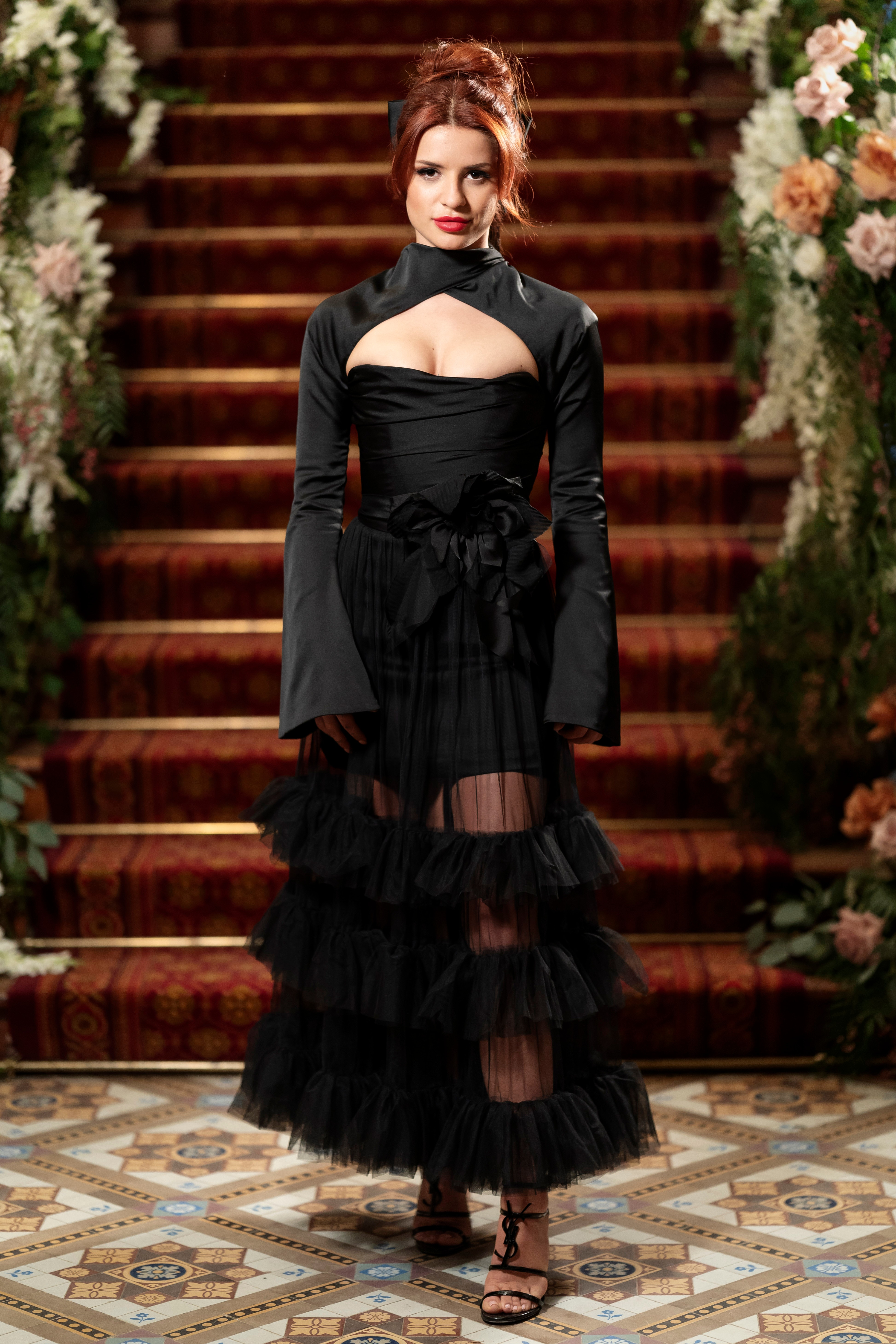 Born in Germany, Lisa has lived in Russia, and England, and now calls Australia home. Her passion for travel knows no bounds and she's on the hunt for a partner who shares her desire to explore the world. With a penchant for tall, dark, and handsome men, Lisa is in search of her fairytale ending and isn't afraid to call it like it is.
"I love going to the gym or going for walks to keep my body healthy and fit," Lisa said. "Other than that I enjoy cooking and learning new cooking techniques to make new dishes. Other hobbies of mine are scuba diving and travelling."
Maddison, 24, VIC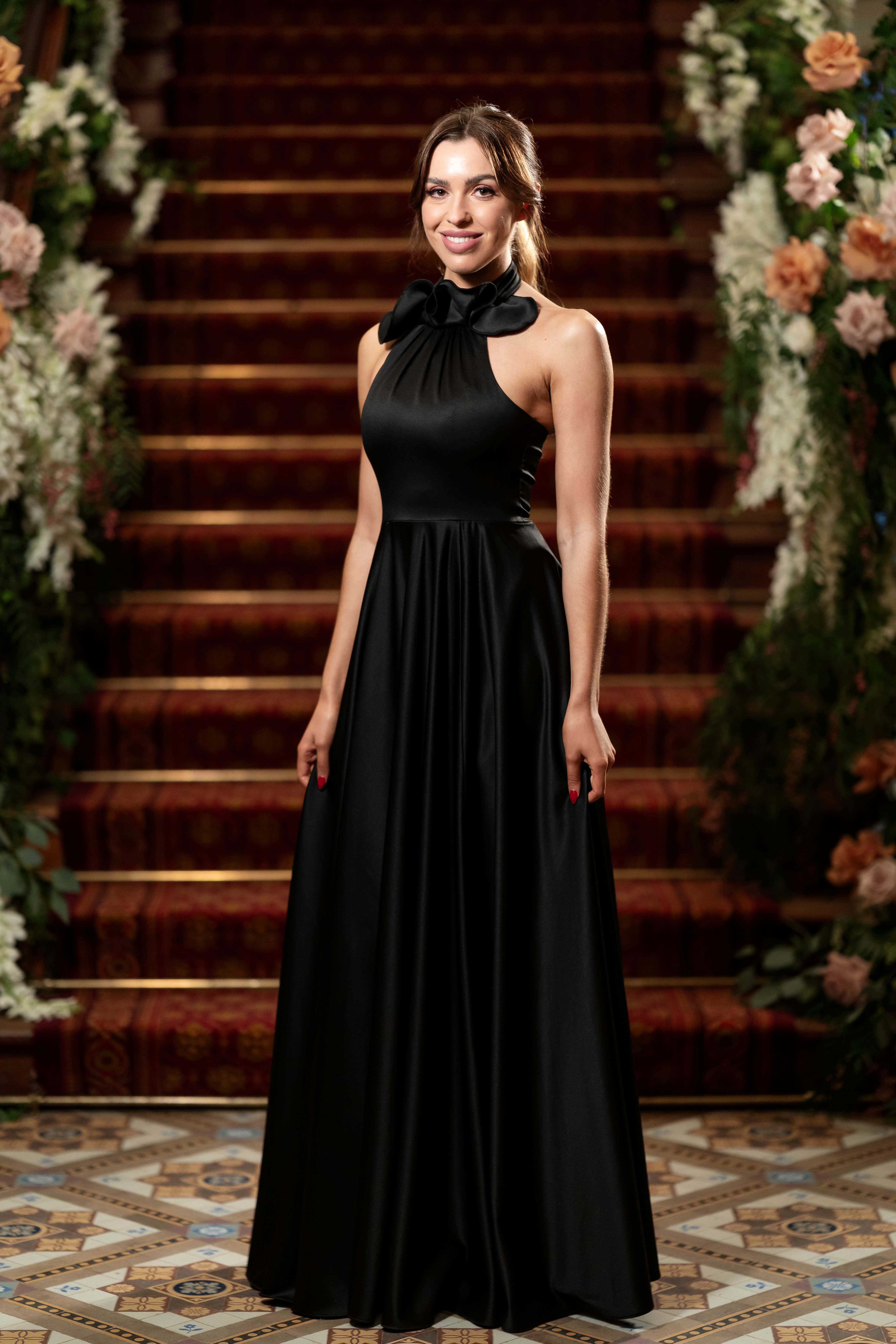 When asked why she applied to be on The Bachelors Australia, Maddison said, "Dating in the real world is tragic." Maddison exudes confidence and refuses to settle for anything less than she deserves. She is the life of the party, always ready for a good time with her friends, and her vibrant energy is infectious.
"Guys my age usually don't want anything serious. I think in the past I've scared people off as I'm very upfront and tend to ask the bigger questions that some people may be uncomfortable answering at this age," she said. Her last relationship was her first experience with true love, and even though it ended amicably, it left her shaken. She's a fierce competitor who's willing to fight for what she wants, provided that the man she's pursuing possesses emotional intelligence, good looks, and an alluring scent.
Mckenna, 25, QLD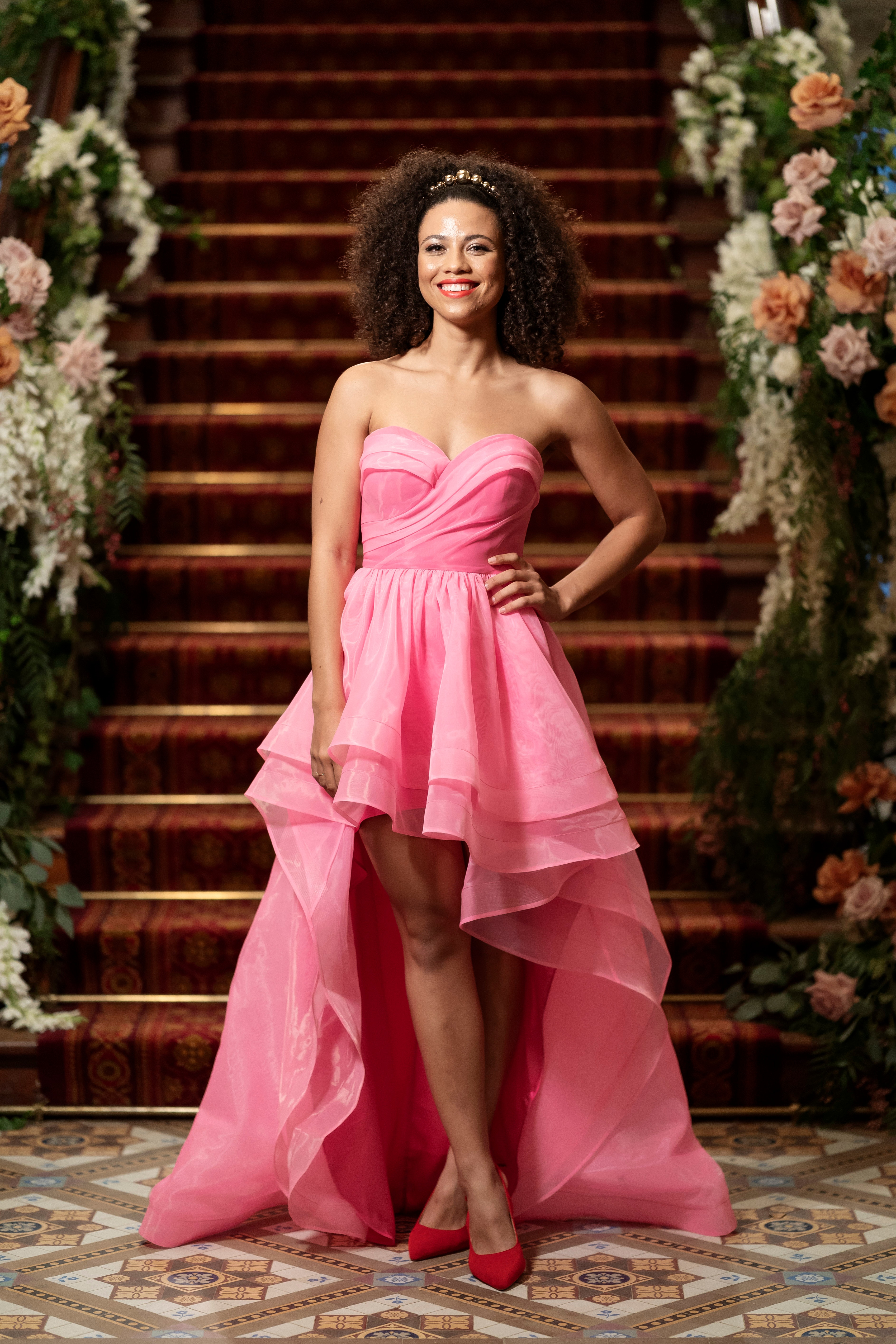 Mckenna is a confident 25-year-old who runs her own PR Agency and values depth in conversation above all else. She's hyperaware of security and safety when it comes to relationships, and she often worries about finding a partner with whom she can truly connect.
"I was born in Tennessee on a military base, before moving to another military base in Hawaii for five years where we then moved to Australia," McKenna said. "I spent the rest of my childhood and schooling on the Gold Coast, Australia." Her recent relationship helped her recognise the essential traits she seeks in a partner. Disliking online dating, she hopes The Bachelor experience will provide the perfect "meet cute" story to share with her grandkids one day.
Mel, 35, NT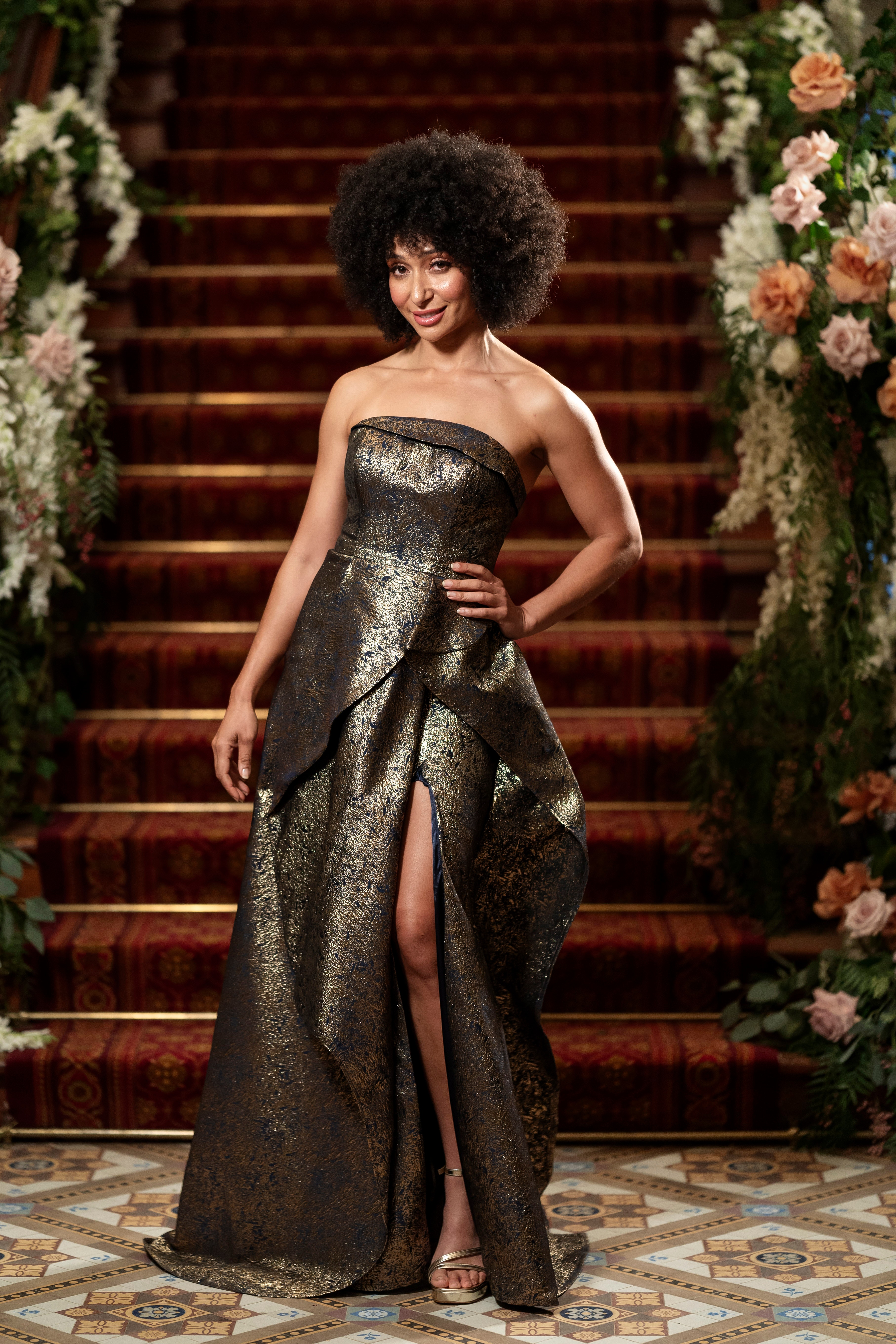 As a mentor in the Indigenous community, Mel is dedicated to helping young women thrive. Her diverse heritage spans Papua New Guinean and Australian roots, and she is very close to her two sisters and mother. After the loss of her father at a young age, Mel values the deep connections within her family.
"My childhood was chaotic and unbearable at times," Mel said. "I am proud of all the work I have done to arrive where I am today. Now, in all the places there used to be pain and confusion in my body, I have filled with love and lessons. I am grateful for every relationship that has prepared me to arrive at this point." For Mel, a partner who can celebrate her energy and join her in creating a beautiful life together is the ultimate goal.
Natalie, 27, VIC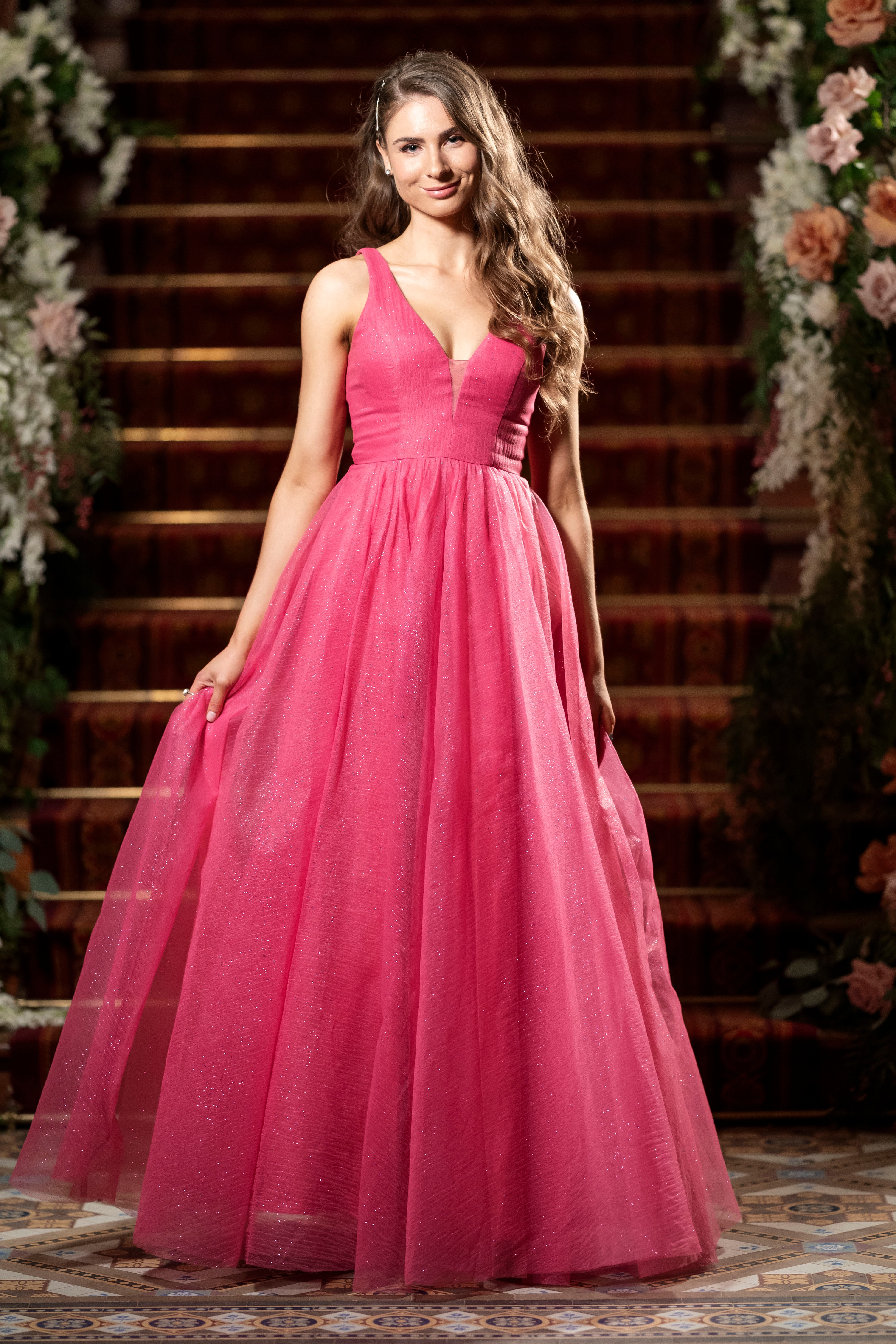 "My proudest achievement is learning to fly a plane before I could drive a car," Natalie said. "It was a massive achievement for me at the age of 16. I spent my school holidays on flying camps with the Air Force Cadets studying and learning to fly."
A hardworking and fiercely ambitious go-getter who achieved a six-figure income right after graduating from university, Natalie's career as a technical analyst in the mines reflects her dedication and determination but, beyond the boardroom, Natalie's heart belongs to travel, as evidenced by her TikTok travel account with a staggering 250,000 followers.
Nella, 33, NSW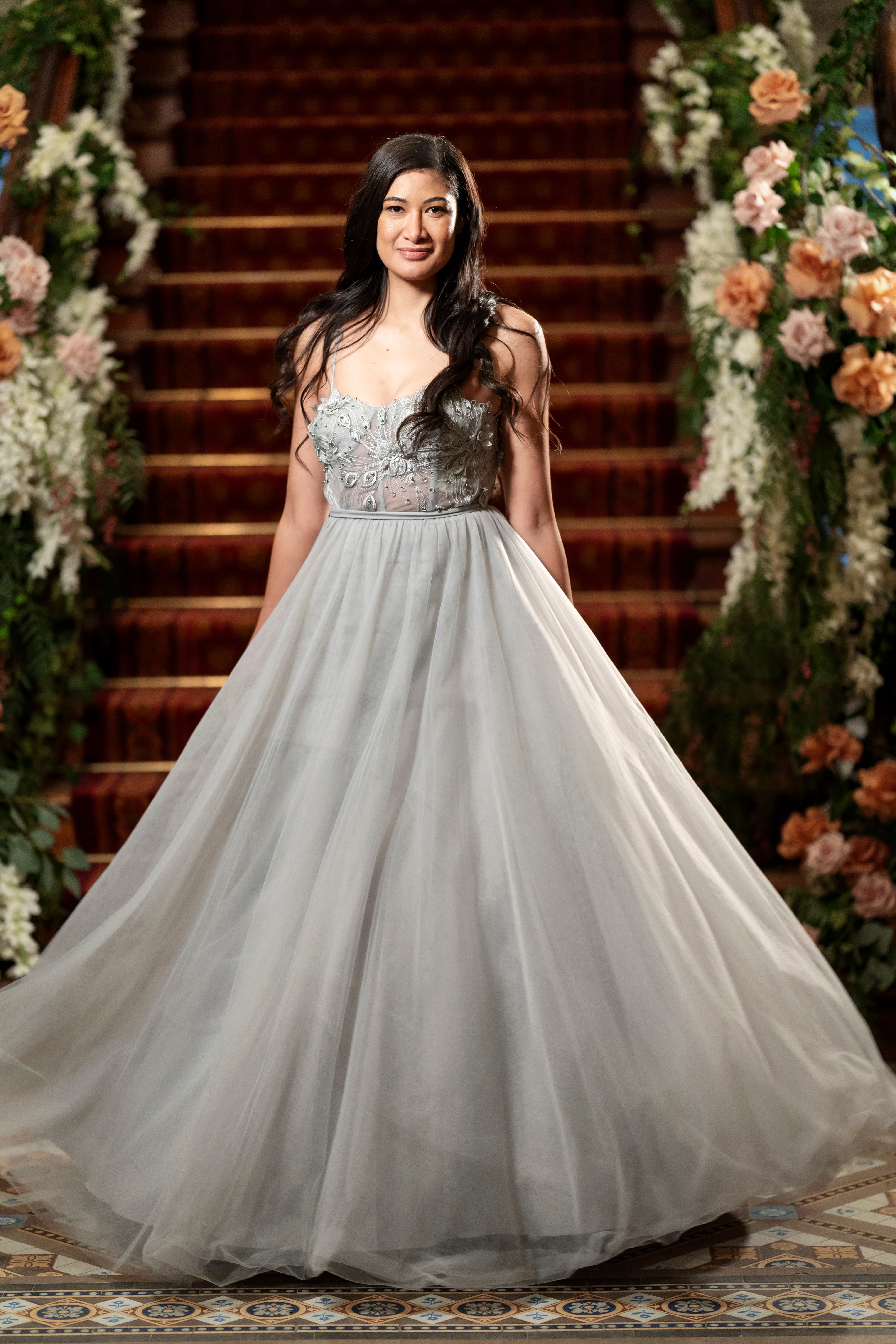 Nella's cultural heritage is a rich blend of different backgrounds, but she feels a strong connection to her Samoan and Fijian roots. As a loving mother of an eight-year-old child, she values her family deeply. She's been a flight attendant since the age of 21, which has taken her to various corners of the world. With her experience as an ex-pageant contestant, Nella exudes class and carries herself with grace.
"I placed in the top 10 for an international pageant called Miss Intercontinental which was held in the Dominican Republic in 2010, representing Samoa which made me the first South Pacific nation to place in an international pageant. I was also Miss World Samoa 2014."
Tabitha, 27, QLD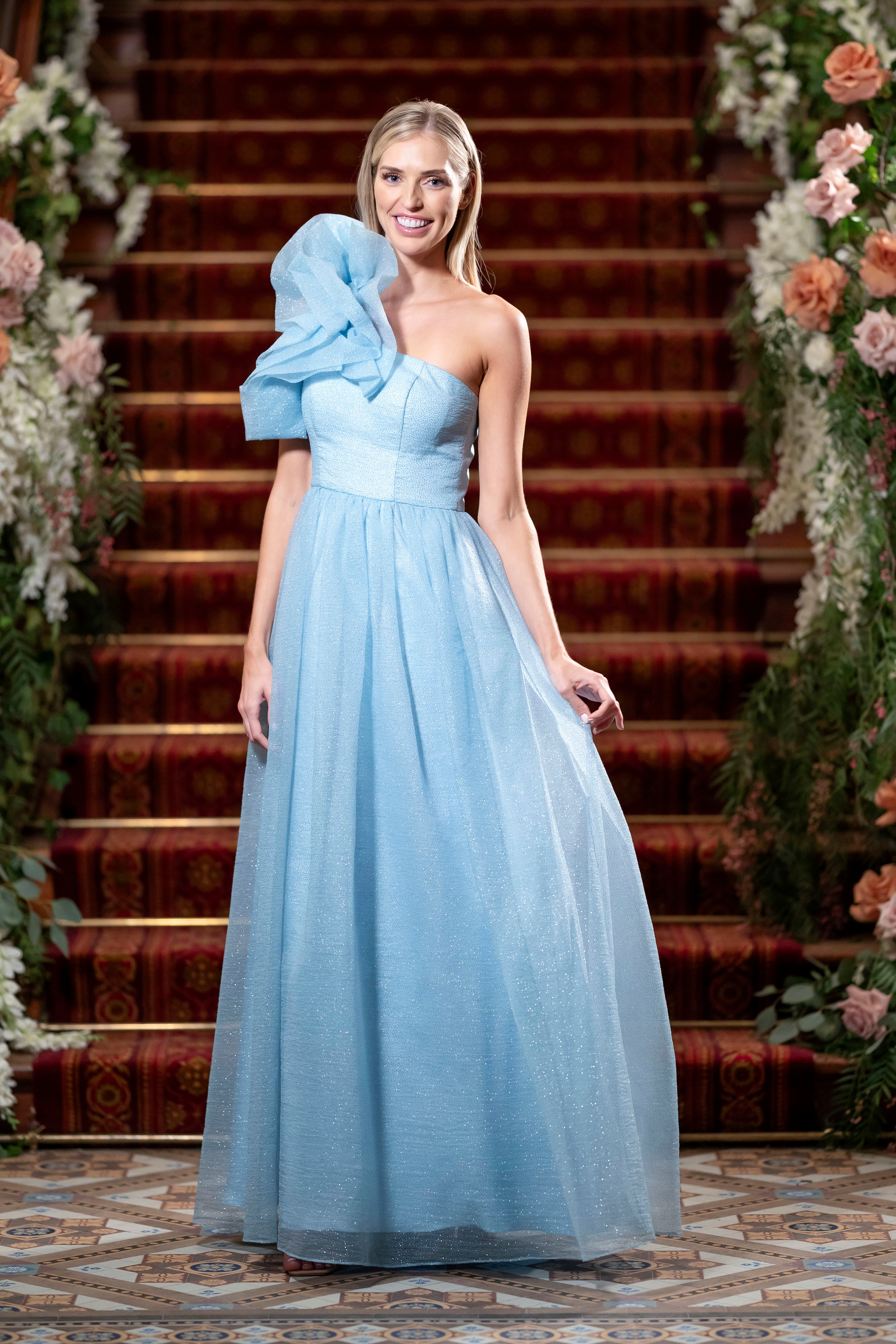 Holding a post-graduate degree in cosmetics and plastic surgery, alongside her pursuit of a business degree while working as a registered nurse, Tabitha is a force to be reckoned with. Once an open-hearted romantic, she now approaches love with her head leading the way, having learned from past heartbreaks. In a world where casual hook-ups prevail, Tabitha seeks something deeper – a slow burn where she can truly get to know someone before jumping into something serious.
When asked to describe her love life with a rom-com, Tabitha said, "27 Dresses! Everyone else around me seems to be finding the love of their life, getting married, and having children. Yet, no matter how hard I've tried to find the one, I'm always the bridesmaid, never the bride. I'm ready to rewrite this story!"
Yasemin, 32, VIC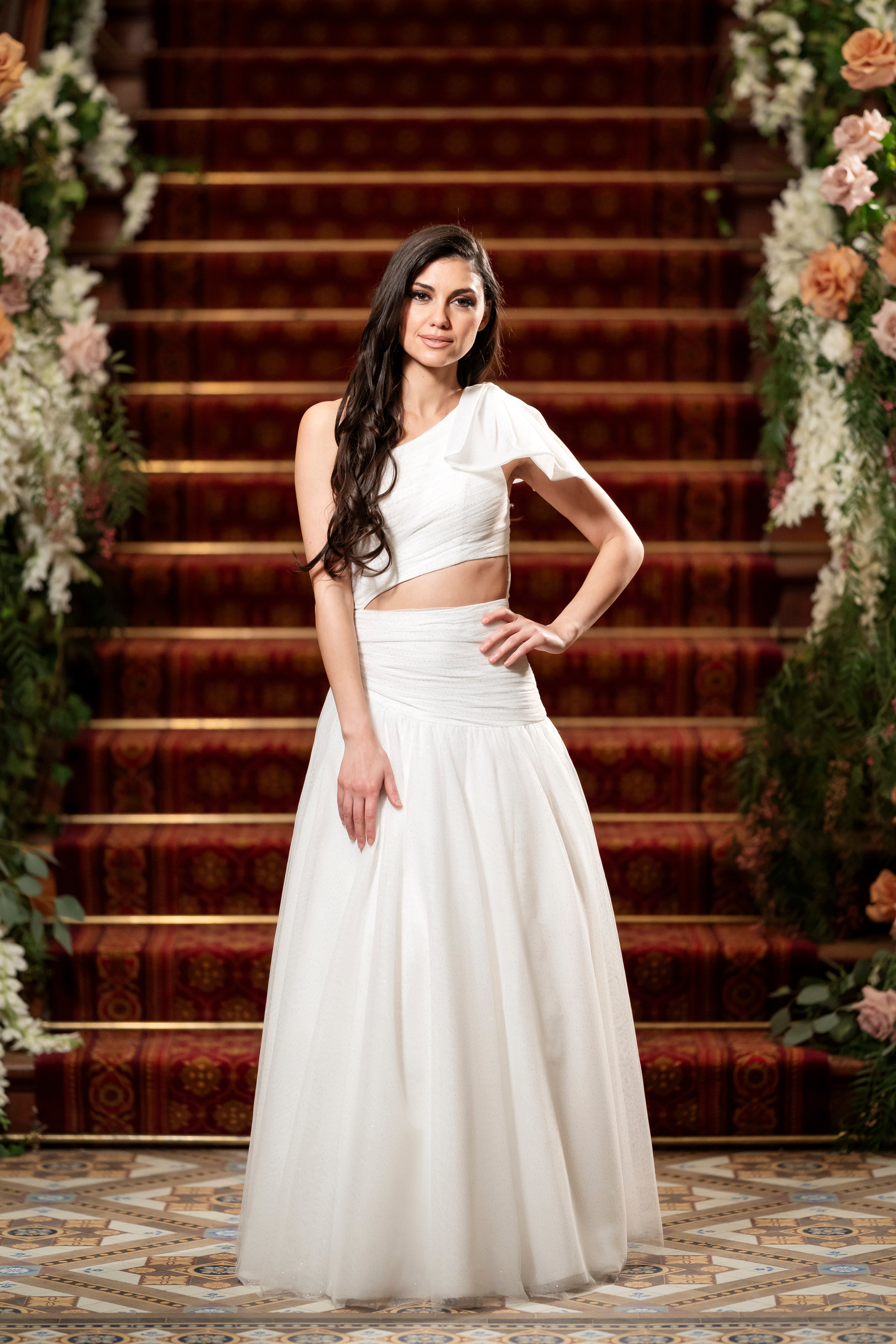 "I have been a fan of the show ever since it first aired and I've seen some wonderful love stories blossom," Yasemin said. "I couldn't think of a more perfect couple than Sam and Snezana. I want that kind of love. So pure and beautiful. I applied because I felt this magnetic pull to be on the show, so I thought why not give it a go. I'm ready for love, it's just a matter of time to meet the one for me."
She's on a heartfelt quest to settle down and start a family, but she won't' settle for anything less than a profoundly emotional connection with someone who truly understands her. Her heart beats to the rhythm of traditional values, and she firmly stands against casual flings, seeking a deeper connection.
Season 11 of The Bachelors Australia premieres Sunday, December 3 at 7.30 on 10 and 10 Play