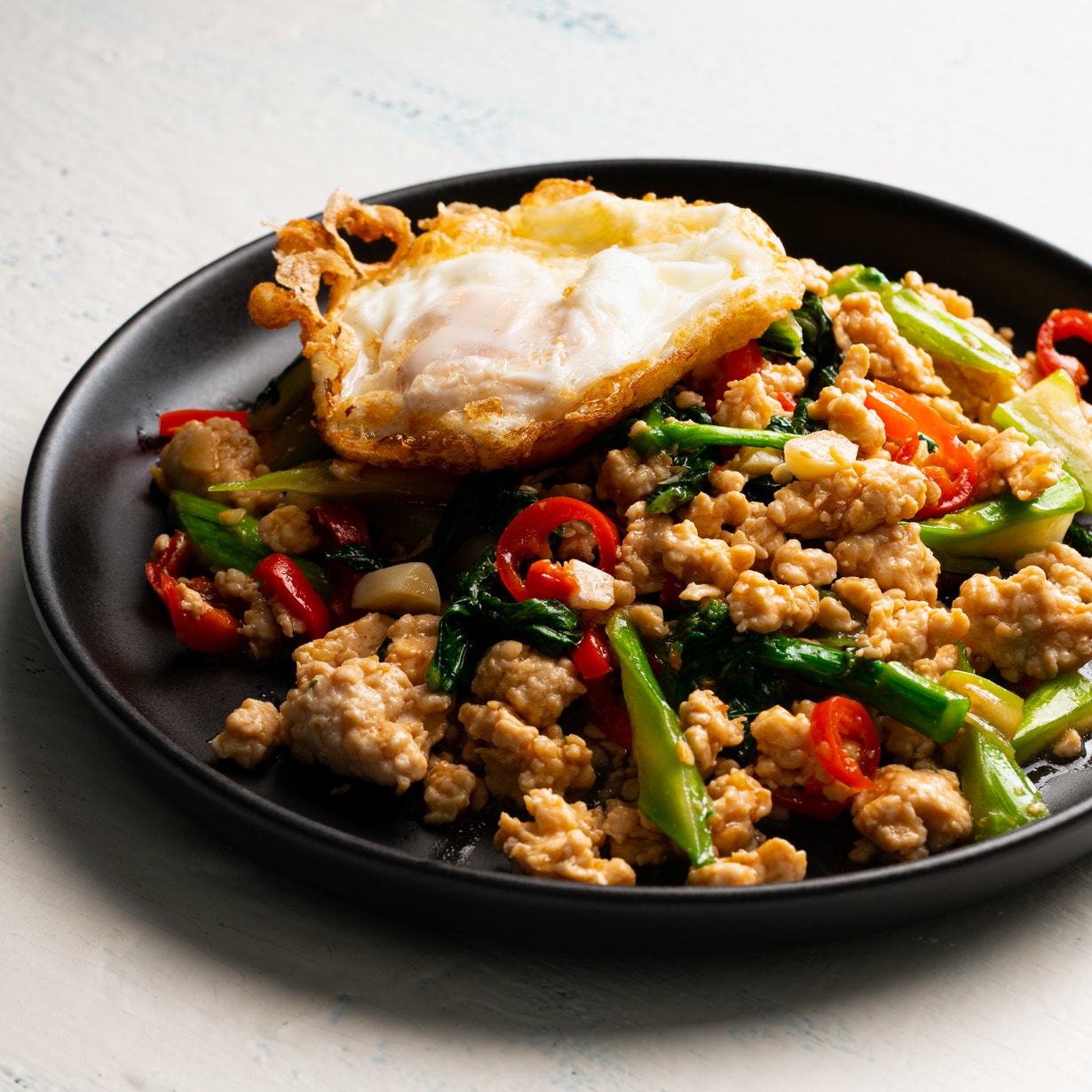 Steps
Heat the oil in a wok or small non-stick frying pan over medium-high heat. When the oil is hot, crack an egg into a small bowl. Then carefully pour the egg into the oil. Fry the egg for 1-2 minutes or until the edges are crispy and the yolk is cooked to your liking. Drain on paper towel and repeat with remaining eggs.
Discard most of the oil from the pan, leaving about 1 tablespoon.
Heat the pan with the oil over medium heat. Grate the garlic straight into the pan and use scissors to slice the chilli into the pan also. Stir-fry for 10 seconds. Then add the chicken mince and stir-fry, breaking up with a spatula, for 3-4 minutes or until almost cooked.
Use scissors to slice the choy sum straight into the pan. Add the oyster sauce, soy sauce and fish sauce. Stir-fry for another half a minute or until everything is well combined and the chicken mince is cooked. Toss through the basil. Divide among serving plates and top with a crispy egg.